3 Best Customer Relationship Management Types That Students Should Know
In the age of artificial intelligence, almost every business needs to share the right information to the right employee that too at the right time. Otherwise, the business will lose its potential customers that can certainly result in declining the overall sales projection drastically. This is the reason, they study how to build customer relationships while pursuing a management degree. During their studies, they often get assignment writing tasks. Those who struggle with it seek customer relationship management assignment help from the highly-qualified writers of Global Assignment Help. Our writers help students by stating some of the best types of customer relationship management that they should know perfectly to achieve the grades they want in their assignments.
So, below mentioned are the three types of CRM that students should know and consider in their assignment writing.
1. Operational CRM
While writing an assignment on customer relationship management, you should streamline the business process that involves sales, marketing, and service automation. These are the operational CRM that aim to generate the leads of business and convert them into real contracts. Moreover, this type of CRM also manages the customers' feedback throughout the management process.
Let's understand the various automation that comes under operational customer relationship management.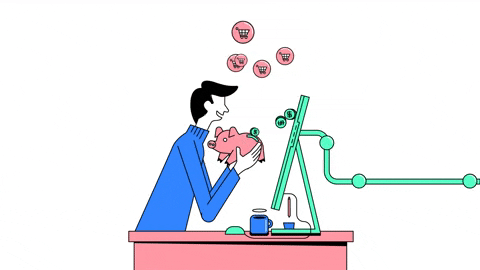 a) Sales Automation
As the name suggests, sales automation is directly linked to the process of automating the sales process in the business organization with the help of operational CRM. The main purpose of sales automation is to acquire new customers in the business and at the same time, also manages the existing customers.
b) Marketing Automation
In this, students can learn how to directly approach potential customers with the help of operational CRM. Marketing automation enables the process of delivering services and products of the company to its consumers. This helps in creating a whole new customer base in the market.
c) Service Automation
In service automation, students learn effective ways to retain customers with the help of providing quality services and certainly develop strong relationships with loyal customers as well. Along with this, it also teaches them to fix certain problems related to management.
All and all, operational CRM aims to showcase quality performance within the business with the help of its employees.
2. Analytical CRM
Analytical customer relationship management helps the management team of any business organization to effectively determine the perfect way to serve and retain all the customers. In this particular type of CRM, data analysis plays a vital role in managing the feedback of every customer right after the service given by the organization. It certainly results in making better decisions that can help achieve all the long term goals of the business effectively and efficiently.
Features of Analytical CRM
Analytical CRM helps in gathering all the relevant data related to the potential customers of the business. This serves as the customer relationship management assignment sample for most of the students.
It helps in setting the effective methods to follow to drive the sales of the business.
Customer relationship management system helps in analyzing the performance and comparing it with the set standards by the business.


3. Collaborative CRM
Collaborative CRM is also termed as strategic CRM that enables an organization to share its customers' feedback with the employees, and the technical and support team. In this, no business ever shares its customers' detail with any other business, as it will cause them to lose their potential and loyal customers to their competitors. This is done with a viewpoint of retaining the information and building trust among various customers and to generate more revenue for the business that too with ease. Similarly, students can learn to analyze the customers' data with the help of certain best examples. They can get this from the CRM case studies provided by the subject professor, and can also include the understanding in their assignment writing as well.
Why Should Students Take CRM Help From Global Assignment Help?
Students should take customer relationship management help from professional writers of Global Assignment Help. It is because the writers always ensure to deliver high-quality writing by citing all the 3 important types of CRM in the assignment.
Applications of these types of CRM would benefit from making their content look good and strong in front of professors. In this way, students can also cite all the strategies that drive the decision-making strategies in the business and how customers are an important element of it. Along with the skilled writers, Global Assignment Help also provides them with:
In-depth Researched Content
Free Plagiarism Report
Lightning Fast Delivery
Free Unlimited Revisions
Top-notch Deals & Offers
So, what are you now waiting for? Seek our assignment writing services as soon as possible and get your work done with perfection.
You may like these blogs
How to Write a Reflective Essay? Step-by-Step Guide
How to Strike a Balance Between College Assignments and Life?
How to Solve Linear Equations of One Variable with Example?
How to Solve Algebraic Questions: 5 Easy Steps
Lowest price
USD 7.13
Get A+ Within Your Budget!
24/7 Customer Support
100% Customer Satisfaction
No Privacy Infringement
Quick Services
Subject Experts
Innovative Documents
FREE Tools
To Make Your Work Original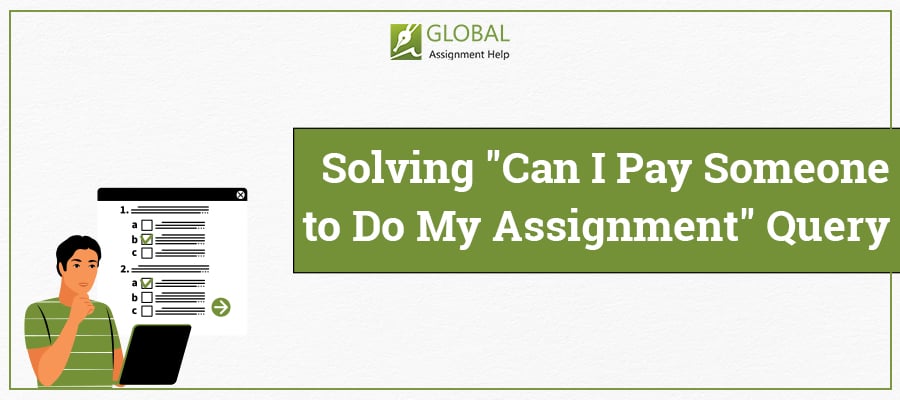 Are You Thinking to Pay Someone to Do My Assignment? Here's an Ultimate Guide!
22-04-2023
361
13 minutes
Is ChatGPT a Good Alternative for Students? Know Detailed Information On It!
10-04-2023
403
15 minutes