Everything You Need to Know About Fast and Slow Cycle Markets 
Marketing is one of the most complex subjects of all time. Students pursuing their degrees in this academic discipline spend days and nights studying its concepts. Not only this, they have to write lengthy and tedious assignments on tough topics to reflect their subject expertise. One such popular and most challenging marketing concept is slow and fast cycle markets. Learning about these strategies seems impossible for many scholars. Not anymore! Global Assignment Help provides an in depth and easy explanation of the same. So, keep reading this blog to understand the two marketing strategies.
What Is the Slow and Fast Cycle Market?
Are you asked to write a marketing assignment on the slow and fast cycle market but do not have any clue? Do not worry, as in this section we will understand these strategies in detail.
Understanding Slow Cycle Market Strategy
A demand with declining trading volume and low prices is considered a slow cycle market. The financial activities of such trends exhibit a decline when compared to the normal ones. Let us discuss the primary features of this strategy:
A slow market includes depressed rates and low trading volumes.
It includes a few secondary and public offerings.
It is difficult for traders and investors to earn profits as the market is volatile.
Purchasing properties is beneficial as the market has low prices.
Understanding Fast Cycle Market Strategy
The complete opposite of the slow cycle is the fast cycle market. With this strategy, prices are trending rapidly. Also, the markets observe a quick change in financial activity when compared to normal trends. For better clarity, have a look at the fast cycle marketing features:
Traders and investors can make quick profits as price swings are observed.
It includes various secondary and public offerings.
The market has higher prices, but even the risk rates are higher.
price changes can be seen as a response to the latest information.
The slow cycle market observes slow trends, whereas the fast cycle observes quick trends in prices. Until now, we have had an overview of both of these strategies. But for an in-depth understanding, it is better to learn the advantages and disadvantages of this cycle market. So, let us check them out in the continuing section.
Merits and Demerits of the Slow and Fast Cycle Market
There are no strict rules on which market you should adopt. However, one should have a clear understanding of the merits and demerits of both strategies. Why? It helps the marketer decide which trend is suitable for them. So, let us unravel the advantages and disadvantages of both of these strategies.
Benefits of the Slow Cycle Market
At times when market prices cool, investors are left with high-value stocks at low prices.
A slow cycle market offers more time for marketers to make decisions.
This strategy helps beginners adapt to the market and its upcoming trends.
Drawbacks of the Slow Cycle Market
Marketeers have to wait to generate profit as it takes time for prices to be favourable.
The price change is unpredictable; no one knows if the rates will surely increase in the future.
Sometimes the investors get stuck with their shares as prices only observe a downfall.
Benefits of the Fast Cycle Market
Profit can be earned quickly as price trends change rapidly.
The market is introduced to more opportunities due to quick changes.
The seller can enjoy several benefits as the buyer has to pay high prices for purchasing.
Drawbacks of the Fast Cycle Market
The price volatility brings in many risks for marketers.
In this marker, higher competition is faced as everyone seeks to earn profit.
Due to changing trends, sharp swings are observed in price values.
Until now, we have discussed slow cycle and fast cycle markets and their advantages and disadvantages. But if you still have any doubts, seek online assignment help, and our experts will guide you in every step. Moving ahead, let us understand the financial trading of these strategies.

Financial Trading of Slow and Fast Cycle Market
What is financial trading? It is the buying and selling of financial instruments such as assets, shares, forex, indices, and other commodities. To make a profit, trading is essential in the market. So, let us look at the patterns and methods buyers and sellers adopt in the slow cycle and fast cycle markets.
Learning the Financial Trading of the Slow Cycle Market
Let us understand the financial trading trends and features of this market:
It is hard to make money in a slow cycle market, especially when the market is constantly stuck and monotonous. Moreover, with this strategy, the trends do not move in a real direction, which makes it even more difficult to gain profit.
But for a buyer, how can a slow cycle be beneficial? Well, they should always buy high-value financial instruments when the market is facing a decline. After purchasing assets at low prices, they can later sell them when rates are favourable.
Apart from this, a new marketer should always follow the trends of a slow market. It will help them adapt to the trends, as this strategy offers more time. Also, beginners will have more time to evaluate their options, which leads to accuracy in decision making.
This strategy can be highly beneficial for people wanting to buy a property. Let us understand this aspect with a slow-cycle market example, so the prices of assets and properties are low. Now a marketer can buy land that was expensive for them in the standard cycle market.
Learning the Financial Trading of the Fast Cycle Market
Let us understand the financial trading trends and features of this market:
The Fast cycle market observes sudden changes, which makes it quicker for marketeers such as traders and investors to earn profit. This strategy is highly beneficial for the bull, as it can take rapid advantage of the sharp swings.
Sellers should always sell out the financial instruments in this strategy as they can easily earn a high profit. But look out for the risks, as a sharp swing can turn the tables. Apart from this, even your low-value assets can be sold out at a pretty good price in this marketing trend.
The fast cycle is great for profit-making, but it is always beneficial for pro traders. Why? This is because for beginners, taking quick decisions, handling high risks, and managing fluctuating prices are difficult. Moreover, a novice can also experience loss because of poor knowledge of marketing aspects, phases, and trends.
People looking for more opportunities and quick profit making are the best fit for fast-cycle market strategies. However, they should be well-versed and trained to handle the potential risks if they can.
There are no strict rules for selecting a market strategy. It depends on the trends, phases, and skills of a marketer. Yet many people wonder which strategy is the best of all. Well, you will be delighted to know that the answer to this question is presented below.
Which Strategy Should Marketers Prefer?
Are you thinking about which strategies the marketers should prefer or which is the most beneficial? Honestly, it depends on the requirements and the upcoming phases of the market. A person should always adopt a strategy that offers them maximum gains with the minimum losses.
For instance, a slow marketing strategy is beneficial for marketers who are looking for long term investment. Why? Firstly, this method offers small returns if you have short term goals. Moreover, favourable changes in prices take place after a long time. So, people with long vision can earn a profit because they are ready to wait for the desired price fluctuations. Moreover, a buyer should prefer a slow marketing strategy as they can purchase premium stocks at low prices.
A fast cycle market is beneficial for marketers looking for quick and easy profits. These traders do not have to wait long and can earn as the fluctuations take place. Buying a property can be expensive in this trend. Apart from this, this technique is best for sellers and marketers in a bull market. Why? These traders can get maximum earnings from their low value stocks when prices experience rapid change.
So, marketers should prefer slow cycle and fast cycle markets as per their needs. You need to understand these strategies before you judge the trending phases. So, read this blog again, especially before writing an assignment. If you have any doubts, you can contact our experts, and they will resolve all queries. Do not believe us? Check out the next section.

How Can We Help with Slow and Fast Cycle?
It is possible to get confused while understanding the concepts of fast and slow cycles. But you need not worry, as assistance is available all the time at Global Assignment Help. Our experts can guide you in every subject and all academic writing. Yes, you can seek aid with marketing, nursing dissertation help, or management assignment help. To avail guidance, list out the requirements in detail and wait for the magic to begin.
So, if you are looking for assistance with slow and fast cycle marketing assignments, then our experts are the top choice. These professionals can guide you in researching, drafting, and editing. Not only this, students can also avail assistance in topic selection, outlining, and other minor steps. The best part about our services is that everything is available at affordable rates so that all scholars can enjoy academic assistance.
Marketing is a complex subject for many students. But the most challenging topic of this academic discipline is writing and understanding the slow and fast cycle markets. These strategies are two of the most vital concepts and also aid in understanding financial trading. Many students have to write lengthy papers on this topic to showcase their subject expertise. So, to help out scholars, this blog explains the slow and fast cycle market in detail.
Lowest price
USD 7.13
Get A+ Within Your Budget!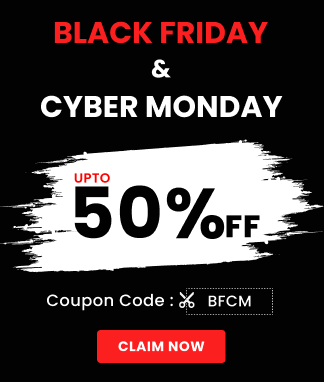 24/7 Customer Support
100% Customer Satisfaction
No Privacy Infringement
Quick Services
Subject Experts
Innovative Documents
FREE Tools
To Make Your Work Original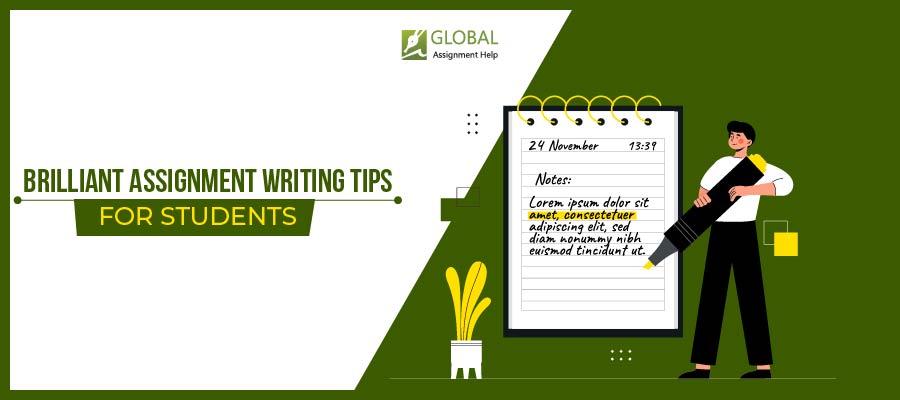 8 Assignment Writing Tips to Aim Great Scores
09-11-2023
241
18 minutes