Question :
This assessment will demonstrate following:
Analyse the use of frequently used computing terminologies.
Identify the ethical & social issue linked with the technology
Differentiate between various types of networks
Understand the growth of ICT and the accessibility of internet and its impact on business.
Define various stages of system development
Determine the role of information Technology in management.
Answer :
Organization Selected :
Marks and Spencer
INTRODUCTION
Information Technology has revolutionized all the operational procedures involved in the production or manufacture of a product or service of an organization. It is steadfastly gaining popularity to reach their targeted population in order to enhance their employees' engagement and customers' retention as well. There are many stigmas attached to its utility and employing part but however, it has been observed that it has helped businesses at a larger global scale, in promoting growth and innovation by saving time, cutting operational costs and building efficient and skilled workforce. This assignment gives useful insights about the emergence and gradual interferences with appropriate implications on the investment, extension, overall status and utilization of Information Technology (IT) in the field of business sector. Here, Marks and Spencer (M&S) has been considered, which is one of the largest retailing organizations of UK.
A+ Grades @Affordable Prices!
We deliver all academic papers from dissertations & assignments to thesis, & case studies. 5000+ satisfied students, you could be next! Place Your Order Now!
Order Now
LITERATURE REVIEW
M&S is interested in redefining their operations with innovation, including value chains, stores etc. through providing high quality standards in their branded clothing, home products and food items at both national and international levels. Their ultimate aim is to maintain the carbon neutrality worldwide until 2020 by implementing sustainable approaches that promote the utility of IT for smooth running of all their retail operations (Zokaei and et.al., 2016). However, this is only possible by integrating basic knowledge of Information Technological advancements with M&S operational processes and systems such as e-business, its project management with mobile technologies, that takes place every day and has a huge impact on the workplace culture, employees, refurbishment of stores with distribution channels and customers.
Information Technology has played a pivotal role in gaining accomplishments for retail sector companies like M&S, Sainsbury etc. Its practical application must be encouraged by various corporations so that the world can lead this digitalization of virtual world to give another level of adrenaline rush to their customers. As per Pinto and Bellini, 2017, it has not only assisted in processes of production or development, but is also easier to employ them at faster speed with cost effectiveness and time efficiency. With the help of using internet and IT, marketing and promotional activities can be done effectively. This IT study emphasis on the emergence of its expansion in context to work-culture environment to promote the direct and clear organizational paradigm. For e.g. Google gave wings to public and companies as well to explore the options available and the recent market trends for modifications or improvisations. Along with this, it has helped companies for their website development and inclusion of mobile phone applications that has also come into great demands to bring a 360 degrees' shift in their customers' perspectives along with shareholders in terms of enhancing and updating their company's details.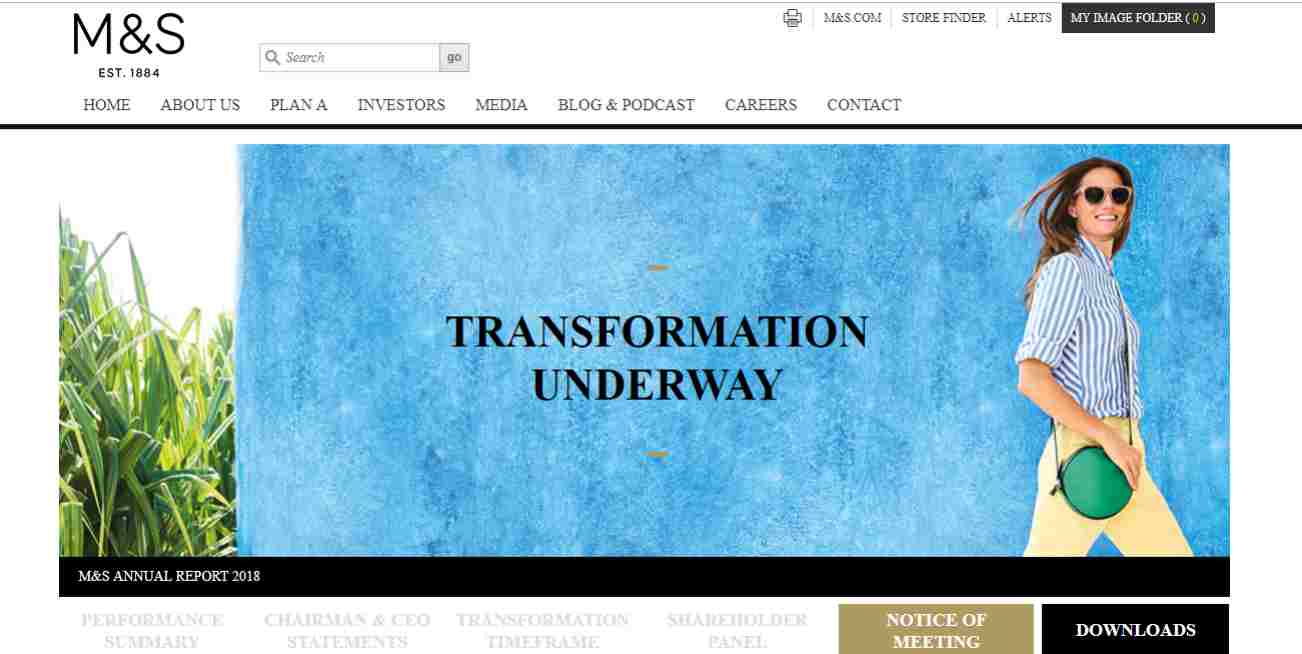 Additionally, it has given opportunities to companies in broad classification for their businesses such as simplification of decision making by applying innovation in their designing part and decentralization of information in handling tasks and sharing data or information. ICT (Information and communications technology) is the integrated convergence through a single linkage for unification of all the communication channels by reducing costs and additional burden in leaps and bounds. Online Analytical Processing (OLAP) is the effective tool which supports organizations in performing queries by using data warehouses and databases. These is also use of Artificial Intelligence tools like genetic algorithms, networks of neural etc. to determine whether customers have overdue accounts (Eccles, Krzus and Ribot, 2015). An organization can split the computing power by locating the functional spectrum in a sequential order with informal accessibility at a single position. This has affected the financial record keeping by incorporating MIS, POS etc.in a more proficient manner
According to Aloysius and et.al., 2018, Research and Development field has also seen progress by embracing IT for overall development and growth in various departments. It acts as the infrastructural backbone for undertakings to make inventions and innovations by succession implementation of steps to gain the competitive advantages prevailed in the market. Consequently, analysis can be done on the consumer behavior that can help the large as well as small businesses to apply their strategic moves and tactics for maximum utilization of their allotted resources and increasing their profitability rates gradually in an exponential direction.
Further, detailed designing has been made convenient by using computer aided programs like CAD, CAM, Photoshop, etc. that have paved a flexible path for improvements in products as per customers' requirements, needs and demands. There are many more benefits that supported enterprises to expand globally by channelizing the challenges into their advantages with the help of IT. In regard to this, Morimura and Sakagawa, 2018 said that use of social media platforms for collecting data and surveys, promoting their products or launching dates, evaluating the quality parameters by referring to reviews given by legal bodies and consumers as well has been established. Moreover, the practical utility in businesses has a widespread reach towards their brand awareness amongst consumers at global level. There is a propagation of seamless online-to offline experience and vice versa for customers so that they can be maximizing M&S revenues indirectly by using digital technology methods like RFID that assisted its stores layout to do renovations at a faster and convenient mode to fetch attention of their consumers, opponents and employees.
Subsequently, on the other hand, this IT networking of software development and administration of database has many loopholes. There can be cases of frauds, scam, IPR or copyright issues. Negative publicity can occur, if some unwarranted incidents like discrimination, pay inequality, support to some taboo topics and sometimes, leakage of financial records can tarnish the company's reputation in just few strides (Wilson, 2016). When IT services are hired from external sources, there is a possibility that the compliance specifications are met but along with, there will be chances of risk penalties or legalities problem. Businesses can become vulnerable to cyber hacking, stealing of clients' data, phishing, susceptibility towards any malware or viruses, crashing of the hard drives due to outdated software and weak firewalls breakthrough. This leads to re-constructing of the entire database that will lead to uncalled additional expenses by the establishments.
ANALYSIS AND DISCUSSIONS
The following analyses has been done with context to Marks and Spencer regarding the extension of the inclusion of IT in their several businesses all over the world. They have a large workforce and thus, in need of maintenance of their details and records in systematic order by creating huge databases with the help of computer programs (Morimura and Sakagawa, 2018). Recently, IT has become an indispensable part in all business functions for executing their financial information and transactions electronically with a strong and secured back up storage arena. Point-of-sale (POS) terminals have replaced the cash registers and along with, it helps in billing of customers, tracking of total production, required supplies, payments and more. This POS assists in keeping the record for each item sold so that there can be a proper record of inventory between available number of items and that have been purchased.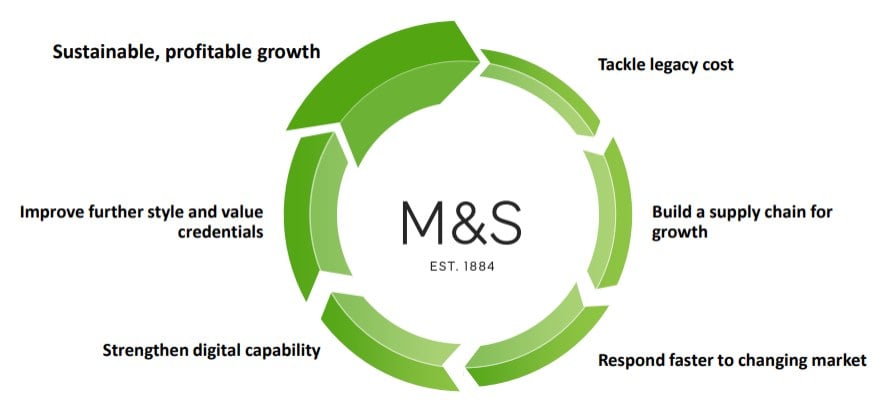 However, it helps in printing of this sales receipt for future use by customers. When customers use their mobile app, then they can easily get notified about new offers, sales or discounts with their availability of shipment. Successively, this technology has benefitted M&S by using CRM software with their customers' phone systems so that a client's account would be competently automatically direct towards their notes. This further boosts their customers experience as they will be able to keep the required details of that company.
Organizations, whether small or large can handle the personal information of their employees, shareholders and other confidential resources by implementing Data Protection Policy and procedures. M&S did the same and ensured that any such mis-happenings can be stopped beforehand about losing out on their vital data involving promotional gimmicks or marketing related to brand's product or service (Laudon and Laudon, 2016). They have been abided by the strict regulations and policies as per the Computer User Agreement and when failed to follow this, it will result in disciplinary action. It might also come under deliberate breach of contract or unauthorized access.
M&S has merged their entire collection of data at one centralized single location, by adopting Management Integrated System for easy approachability so that the complete framework of their security requirements must keep in compact and intact order. This governance of information must be committed with appropriate legal and obligatory regulations that will help in doping legitimate business at international level and national level as well (Purvis, 2015). In today' s time, this controlling of procedural methodologies can lead to use of more such ubiquitous and sophisticated innovations which help in diverse utilization of such hardware and software technologies. These can support innovations exclusively by following Intellectual Property Rights that can help in waiving any rights related to protection of this invention or new idea.
There has been a rise in the advantages of information technology and its tools that are involved in the retailing sector as M&S has victorious profits and productivity as it has outperformed its competitors like Tesco, Asda, Sainsbury and more in a more clinching manner.
If you are looking for assignment help services in UK, then take assistance from our expert writers.
FINDINGS
With this onset of IT, it solely helped this cited enterprise to make its services customer friendly by upgrading their mobile phone application and website as well. It is just a click away from the plethora of information, that can be found on M&S. It was observed that there is only 18.5 % participation from its clothing and home sales that are online at local level. Moreover, their existing growth is 5 % annually, which they have planned to increase by 2022 to 33 % target (Vincent, 2018). This organization has approximately 1035 stores alone in the United Kingdom, with more than 425 stores that are located in the other parts of the world.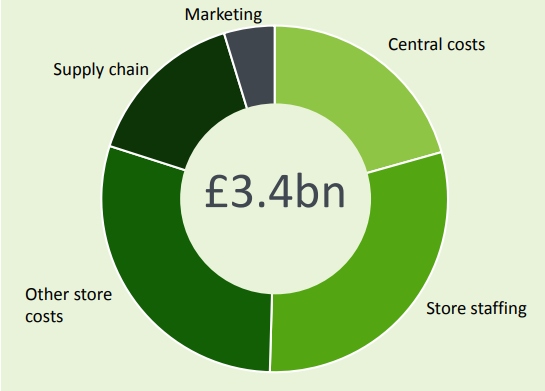 There has been an increase in both the sales, that is, online and offline as well. This has directly enhanced the performance management of Marks & Spencer. There was a huge investment made on this IT inclusion in terms of techniques, tools and methods to improve their poor online logistics (Shaikh and Karjaluoto, 2015). The retailing sector has been struggling lately due to the competition escalation at higher rates but although, the situation looks complicated, there is the ray of hope in the form of a trustworthy, transparent and clear distribution channel. It will affect the operative conditions in proper and algorithmic sequence to help M&S restore its integrity internationally in today's cut-throat market.
Earlier, in mid-November, Marks & Spencer outlined a transformational program to spot a basic futuristic plan for restoration purposes. In addition to this, the sales growth was gloomy as 3% only was recorder in non-food goods, which had been always estimated at roughly 8%. This situation alarmed their stakeholders, employees, shareholders as it will hamper their overall appraisal system (Reilly and Hynan, 2014). Currently, M&S management has collaborated with Tata Consultancy Services, who have pioneered their way of doing things by including automation through new technologies to improve their end-to-end processes effectively. This will help in bringing significant worth to customers and employees. This creation will push major geographical boundaries, with effective from first March,2018.
Related Sample- Managing Information and Technology
Experts Are Listening!
Have doubts about academic writing? Clear all of them in a minute! Call the experts and get your answers immediately! Dial Now!Contact Us
CONCLUSION
It is summarized about the vast expansion of IT and its usage of tools for fulfillment of customers, employees and others. This has been considered as a slow promoter of a business team towards the success pathway of improvements and developments by providing cost-proficient solutions to the multiple challenges that are faced by organizations like M&S to complete their projects on schedule. It has also described about the various malpractices' that can occur to gain financial profits by illegally stealing private data of businesses through hacking, forgery and various other mediums. To sum up, presently, this implementation of IT is proving beneficial but one must be careful while dealing in order to avoid any losses.
REFERENCES
Aloysius, J.A. and et.al., 2018. Big data initiatives in retail environments: Linking service process perceptions to shopping outcomes. Annals of operations research. 270(1-2). pp.25-51
Eccles, R.G., Krzus, M.P. and Ribot, S., 2015. Models of best practice in integrated reporting 2015. Journal of Applied Corporate Finance. 27(2). pp.103-115.
Laudon, K.C. and Laudon, J.P., 2016. Management information system. Pearson Education India.
Morimura, F. and Sakagawa, Y., 2018. Information technology use in retail chains: Impact on the standardization of pricing and promotion strategies and performance. Journal of Retailing and Consumer Services. 45. pp.81-91.
Pinto, G.L. and et.al., 2017. Innovation strategies in retail services: solutions, experiences and meanings. European Journal of Innovation Management. 20(2). pp.190-209
Purvis, M., 2015. Direction and discretion: the roles of center and branch in the interwar management of Marks and Spencer. History of Retailing and Consumption. 1(1). pp.63-81.
Reilly, A.H. and Hynan, K.A., 2014. Corporate communication, sustainability, and social media: It's not easy (really) being green. Business horizons.57(6). pp.747-758.
Shaikh, A.A. and Karjaluoto, H., 2015. Making the most of information technology & systems usage: A literature review, framework and future research agenda. Computers in Human Behavior. 49. pp.541-566.
Wilson, D., 2016. Marks & Spencer: the quest to master the new millennium. The Business & Management Collection.
Zokaei, K. and et.al., 2016. Creating a lean and green business system: techniques for improving profits and sustainability. Productivity Press.
You may also like to read about - Internet Of Things, Challenges and Solutions