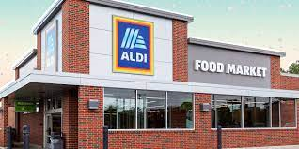 Aldi is a private multinational company of two German family owned supermarket discount chain operating in more than 20 countries having 10000 stores. This chain was founded by Theo Albrecht and Karl in 1946 after they took over mother's stores in Essen. In 1960, this business was split into two different groups Aldi Nord having headquartered in Essen and Aldi Sud having headquartered in Mulheim. In 1962, they introduced name Aldi as a syllabic abbreviation for Albrecht Discount. Each company was operated and owned independently but have a contractual business with each other.
Stores of Aldi
Aldi's Nord have about 2500 stores in eastern, western and northern.
Aldi's Sud have 32 regional companies having more than 1900 stores in southern and western Germany.
Aldi Nord operates in Spain, Poland, France and Denmark.
Aldi Sud operates in Hungary, Ireland, Australia, Switzerland, Italy, China and Austria.
Business Organisation
Aldi Nord group consist of approximately 35 independent branches having 2500 stores. While Aldi Sud is made up of 31 companies having 1900 stores. The regional branches of Aldi are organised as limited partnerships having a regional manager of each branch and is liable to report directly to head office in Essen.
Global expansion of Aldi
Currently Aldi operates in more than 10000 stores and Aldi Nord is responsible for stores in Belgium, France, Poland, Denmark and Spain. It also operates Trader's Joe Market in United States. While Aldi Sud is having responsibility to operate its stores in Slovenia, Austria, Ireland, Australia and Great Britain. Aldi launched its brand in Great Britain on 5th April 1990 at the time of commencement of its first store in Stechford, Birmingham. In 2013, Aldi opened its 300th store in Great Britain and in 2017, it had over 600 stores. In 2017 report, it indicates that company was operating in more than 874 outlets and was planning to have 1200 stores by 2025.
Read Also: Case Study on Key People of Bunnings Warehouse
Reason to Aldi's Success