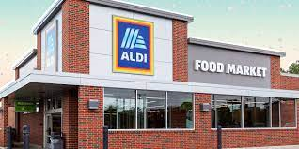 Aldi is a private multinational company of two German family owned supermarket discount chain operating in more than 20 countries having 10000 stores. This chain was founded by Theo Albrecht and Karl in 1946 after they took over mother's stores in Essen. In 1960, this business was split into two different groups Aldi Nord having headquartered in Essen and Aldi Sud having headquartered in Mulheim. In 1962, they introduced name Aldi as a syllabic abbreviation for Albrecht Discount. Each company was operated and owned independently but have a contractual business with each other.
Stores of Aldi
Aldi's Nord have about 2500 stores in eastern, western and northern.
Aldi's Sud have 32 regional companies having more than 1900 stores in southern and western Germany.
Aldi Nord operates in Spain, Poland, France and Denmark.
Aldi Sud operates in Hungary, Ireland, Australia, Switzerland, Italy, China and Austria.
Business Organisation
Aldi Nord group consist of approximately 35 independent branches having 2500 stores. While Aldi Sud is made up of 31 companies having 1900 stores. The regional branches of Aldi are organised as limited partnerships having a regional manager of each branch and is liable to report directly to head office in Essen.
Global expansion of Aldi
Currently Aldi operates in more than 10000 stores and Aldi Nord is responsible for stores in Belgium, France, Poland, Denmark and Spain. It also operates Trader's Joe Market in United States. While Aldi Sud is having responsibility to operate its stores in Slovenia, Austria, Ireland, Australia and Great Britain. Aldi launched its brand in Great Britain on 5th April 1990 at the time of commencement of its first store in Stechford, Birmingham. In 2013, Aldi opened its 300th store in Great Britain and in 2017, it had over 600 stores. In 2017 report, it indicates that company was operating in more than 874 outlets and was planning to have 1200 stores by 2025.
Read Also: Case Study on Key People of Bunnings Warehouse
Reason to Aldi's Success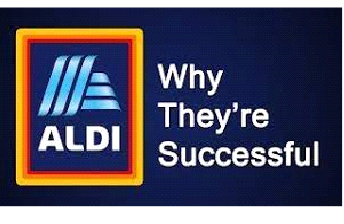 Aldi has able to maintain its discount supermarket reputation by offering products up to 50% off as compare to its competitors. Its product is cheaper (around 30-35%) to Walmart. The answer lies in the business model of Aldi as company focuses on no frillshopping experience and controls its inventory level by selection of private label items. Company source its products from local vendors and can able to offer at discounted price.
Aldi Business Model and core values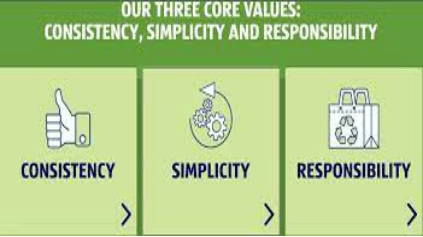 The business model of Aldi is based on three core values which are consistency, simplicity and Responsibility. It will help students in understanding business model of Aldi clearly.
Consistency – As like other supermarket chain, Aldi do not entertain seasonal discount but focus on rendering products at cheaper price 24/7. In addition to that, company is consistent in dealing with customers, employees and store. Consistency leads to reliability and positioned brand as everyday discount supermarket.
Simplicity-It focuses on no frill shopping experience which is characterised by efficient, clarity and simplicity.
Responsibility – Company value its customers, employees and other parties. It pays employees enough so as they can enhance efficiency. It also focuses on making customers satisfied and less in marketing. Moreover, it sources its products from local vendorsin order to provide best rates.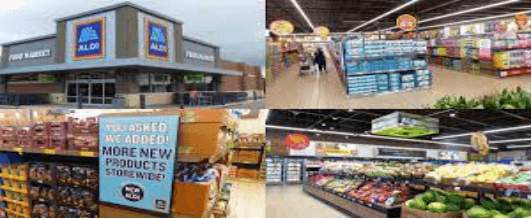 You can also check: Sample Reflective Journal Assignment - Types and Models
Contours of Aldi Business Model
The business strategy of Aldi is well known for opting thrifty ways to generate higher profit along with providing quality products at low prices. In the initial stage of business, the thrift conscious brothers framed up a simple and effective business strategy as they kept prices low by having only non-perishable products and by eliminating slow sellers from shelves. It also focusses more on word of mouth marketing than advertising. In order to save employees cost, the brothers have introduced self-service store. The smart strategy of Aldi so as to make business successful is as below.
Employees– Company is having efficient human resource strategy which contributes in resonating other business strategies. It focuses more on efficient employees and opt thrifty strategies such as offering customers to pay quarter of shopping cart and will get back as they return cart. One important aspects of Aldi's business model as it pays $10.50 which is more than average pay-out that makes employees motivated.
No Frills-In order to save time, money and efforts, company uses no frills policy. As like other stores, it does not stock huge level of inventory and not having multi-floor buildings but only keeps high demanding and high selling products.
Brands – The company do not sell products of big brand as it believes that these brand makes customer to pay all marketing expenses.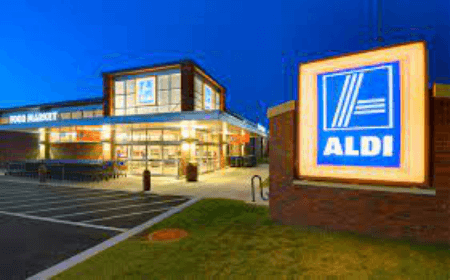 Our Culture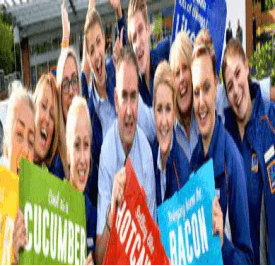 The working culture of Aldi is very flexible and encourages employees to maintain balance between work and family life. As company do not considered employees as hourly workers but treats them in a familiar way. They consider as a pat of Aldi family and have a strong commitment towards company's philosophy. By this student are able to know that the working culture of Aldi is totally different from other retailers and allows employees to keep balance between personal and professional life. Company also focus on making employees more productive as it conducts training sessions so as to keep employees updated about latest business trends. The working culture of Aldi emphasize on importance of efficiency and on low prices. The employees of Aldi are filled with motivation either by providing financial rewards or by promoting for upper job designation. It offers $10.50 per hour which is high as compared to Walmart and other supermarket retailers.

Due to flexibility in working culture, employees are highly satisfied and thus leads in reduction in employee turnover. Company always promotes its employees by providing them with training sessions so that they can enhance existing skills and learn new skills. This makes company different from other competitors and makes employees satisfied to their respective jobs. By providing foster environment, it makes employees more productive as they will be happy to be a valuable part of company. Employees are paid more and this approach made them to retain in company along with remaining loyal towards organisation.

Many students don't have the time to complete their case study assignments on time, that's why they prefer opting case study help service from top experts.

Experts Are Listening!

Have doubts about academic writing? Clear all of them in a minute! Call the experts and get your answers immediately! Dial Now!Contact Us

You may also like to read about - Understanding Saunders Research Onion | Stages Explained
Mostly searched FAQs
Q1. What are 3 core values of Aldi?
Ans. The three core values of Aldi are Consistency, Simplicity and Responsibility. In which consistency depicts that company do not entertain seasonal discount but focus on providing products at cheaper price 24/7. While simplicity focuses on rendering no frill shopping experience and responsibility involves values of its customers and employees.
Q2. Does Aldi treat its employees well?
Ans. Aldi is a great place to work having foster environment where all employees are comfortable to work. The supervisors are very helpful and caring. It treats its employees like family members rather than hourly employees. This makes company unique as compared to other competitors. In addition to that, it offers bonuses and other fringe benefits throughout the year.
Q3. How the strategies of Aldi are different from other retailers?
Ans. The company is having distinctive approach in retailing and focus on providing quality products at lower price. Company do not have multi-floor building nor huge inventory. It does not focus on non-perishable products and have stock of high selling products.