Want to Improve Vocabulary? Try Grammar Checker for a Change!
Table Of Contents
Vocabulary is an important element in the English language, especially when writing something for your academics. Vocabulary to the English language is like salt to any recipe- without it, the outcome is not impressive.
But students who are in school and college do not know the importance of vocabulary and ignore it. This later puts them in trouble, especially when they have to study English in higher grades or university.
If you are also struggling with your English vocabulary and want to improve, then first you need to know why you are facing a problem with it. In simple words, you need to know why you are getting stuck at it to come up with a solution. So, let's move to the next section.
Experts Are Listening!
Have doubts about academic writing? Clear all of them in a minute! Call the experts and get your answers immediately! Dial Now!Contact Us
3 Reasons Why Students' Vocabulary Is Usually Weak
Have you ever wondered what makes learning vocabulary tough for students? If yes, then this section will provide the right answers to your queries. Here are a few reasons behind students being weak at vocab:
1. Written English is different from spoken English:
When talking about the English language, you need to remember that the written and spoken languages are slightly different. So, for example, we say, "I'm gonna get it for you," but when we write down the same, it would be like, "I will get it for you." So, this kind of practice can be confusing for students.
2. Vast number of words in this particular language:
English is a vast language, and it is no joke when one has to know the different words in this. Moreover, people from different regions use a different set of words which might not be common in another region. And if one has to get acquainted with the vocab of another, then this will be a super tough job.
3. Limitation of resources on words for students
When a student tries to get access to new words, he faces trouble because, as students, they have access to only limited resources. So, this can be an obstacle in their journey of learning new words and act as a barrier.
These are the top three reasons why students have poor vocabulary skills. If you want to get better at this, then try using an online grammar checker. Wondering how a grammar checker can help you improve your vocabulary? Read the below section to know more!
You may like this blog: 5 Grammatical Mistakes Students Should Avoid in Their Document
How to Improve Vocabulary Using Grammar Checker?
When one speaks about using a grammar checker, it is not limited to checking only the document's grammar. Yes, if you are keen to improve your vocabulary, then you can turn this into an interesting opportunity to brush your basics and improve your vocabulary. Here's how:
Grammar checker highlights incorrect words, which can help you in understanding which word is incorrect.
This tool suggests new words which are apt in the sentences to make them meaningful, and thus you get to learn new words.
It suggests better words that can be used in the place of the words you are already using. This way, you can learn the better synonyms of words.
These are the three ways using which a grammar checker tool can help a student in improving vocabulary. This isn't all. Yes, you can learn a lot from using a grammar checker for your document. Want to know more about it? Read the next section!
5 Benefits of Using a Grammar Checker for Your Academics
If you are a student willing to use the grammar checker tool online but are not yet sure, then read this section carefully to go through the various benefits you can avail when you turn to this:
No grammatical errors in the content.
Better vocabulary in the document.
Improved sentences- clear and crisp.
Easy to understand writing language.
Increased level of document quality.
These are the top five benefits one can get when they run their document through grammar check online. However, if you are concerned about which grammar checker to use, then turn to us. Global Assignment Help has the best grammar checker tool online.
You can either copy the document or upload it directly. Then click on the button, and you will get the document with a clear report in no time. You can clearly find the grammatically incorrect sentences and words highlighted to easily catching your eye so that you can edit them without a miss.
So, without much ado, try our tool and get accurate suggestions for a flawless document. All the best!
Lowest price
USD 7.13
Get A+ Within Your Budget!
24/7 Customer Support
100% Customer Satisfaction
No Privacy Infringement
Quick Services
Subject Experts
Innovative Documents
FREE Tools
To Make Your Work Original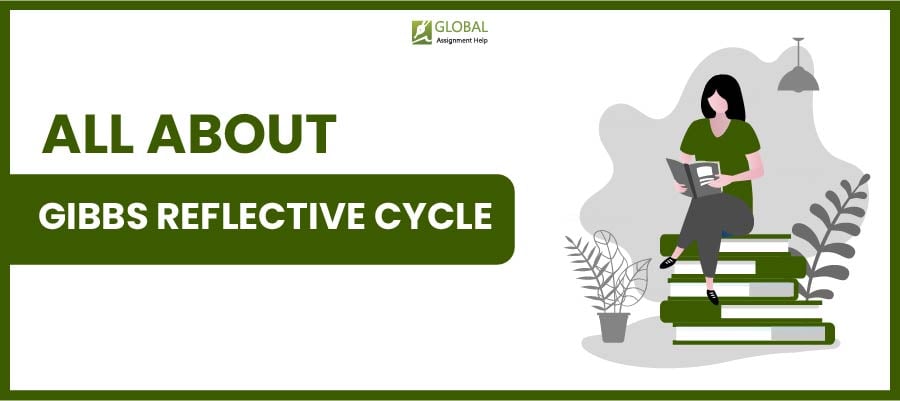 What Is Gibbs Reflective Cycle in Nursing? An Expert Overview
21-08-2023
1736
13 minutes