Every student who is pursuing a PhD has to write a dissertation. It is a result of the research, analysis, and subject knowledge they have gained during their doctorate program. This academic writing is complex as it is time-consuming, has multiple sections, and brings in several challenges. One of the most difficult parts of the dissertation is the methodology. Without this segment, the entire document is incomplete. Even other sections, like results and discussion, depend on the methods. Due to its complexity, many students search the web for "how to write a dissertation methodology." Well, we have the perfect answer to this query. In this blog, the experts at Global Assignment Help have offered the best explanation of writing dissertation methodology. So, let us get started and learn from our academic professionals.
What Is Dissertation Methodology?
Before we unravel the tips to write dissertation methodology, let us understand its basic concept. This section of the dissertation includes a list of the experiments, tools, and processes that a researcher used to acquire and analyze data. A student uses different types of research methodology for data collection and evaluation, such as quantitative, qualitative, and mixed. They need to explain each of these methods. It helps the readers understand the process, and the audience can use the same mediums in the future. Moving further, we will discuss what to include in a dissertation methodology by understanding its structure.
What Is the Structure of Dissertation Methodology?
Each section of the dissertation has a specific format and outline. This layout helps the writer logically present their thoughts and ideas. It also assists the readers in grasping all the information systematically. So, in this section, our experts will explain the dissertation methodology structure. Understanding the format of this segment will assist students in crafting their write-ups smoothly. So, let us get started.
Introduction
The methodology is one of the most vital sections of the entire dissertation. It proves the validity and enhances the credibility of the research. So, in the introduction part, students need to redefine their topic for the readers and also throw light on the objectives and hypotheses. For a better idea, scholars should first have a look at some dissertation methodology example and accordingly craft the introduction for their project.
Explanatory Paragraph
The second section of the dissertation methodology structure is the supporting paragraphs or the main body. Here, students need to explain to their audience how they accomplished their objectives. So, they need to define the equipment they use. Not only this, they must describe the entire research and analysis process step by step without missing any essential instructions.
Methodological Review
In the third section, students need to provide a critical review of their methodological choices. They need to explain why they chose these certain modes for research and analysis. They can also state if there are better options for them to perform their data collection and evaluation. Students should also explain the challenges they faced while completing their research work.
Conclusion
If you read the dissertation methodology example, you will notice that the section ends with a conclusion. The final paragraph provides a summary of the entire information that the researcher has defined. It also highlights the significance and key takeaways for the readers.
The structure of a methodology section is not that complex. It comprises an introduction, main body, review, and conclusion. We hope that you have understood the purpose of each of these segments. Moving further, our experts will explain to you how to write a dissertation methodology. So, without further ado, let us get started and learn from professionals.
How to Write a Dissertation Methodology?
Until now, you have learned what is a methodology in a dissertation and its structure. But one of the most challenging parts remains to be highlighted. But do not worry, as this segment will resolve all your worries. Yes, in this section of the blog, you will learn ways to write dissertation methodology. Dive ahead and read each pointer one by one.
Explain the Objective
The first step in learning how to write a dissertation methodology is explaining the objective. So, start by redefining the thesis statement in the introduction of this section. Also, explain other secondary objectives and purposes. Explaining the objective will assist the readers in understanding the choices you have made. Be clear, use precise language, and keep the language coherent. Do not misguide the leaders at any point.
Define Your Approach
Every researcher has an approach to acquiring the planned objectives. So, after defining the objective, you need to define your plan of action. What you intend to do, how you intend to do it, and why. Writing the approach can be a challenging task, so we advise you to read a good dissertation methodology example. Reviewing the samples will assist you in smooth drafting.
List the Tools and Equipment
The real struggle begins here. It is because, until now, you just needed to explain your objectives and approach. But, in the third step, you need to define the types of dissertation methodology tools and equipment. Every research project uses certain mediums to collect data, perform experiments, and analyze information. So list all the tools, software, and equipment you need.
State Data Collection Methods
Data collection methods are the processes that students use for researching and resourcing information for their dissertation. Without ample content and data, no student can justify their thesis statement and other secondary objectives. Three types of research methods can be used in the collection. So, describe the quantitative, qualitative, and mixed mediums that you used.
Describe the Data Analysis Methods
Research requires both the collection of data and its analysis. The evaluation helps a student to exclude traces of irrelevancy and include only quality information. Here, students also use qualitative, quantitative, and mixed methods to perform accurate and effective analysis. So, read a dissertation methodology chapter example and accordingly explain the data analysis mediums that you used for evaluation.
Justify the Methodology
After explaining the process of collection and analysis, students need to evaluate and justify the methodology choices they made. This is because there are various mediums a researcher can use to approach their objectives. So, they need to evaluate and justify why they used certain tools, equipment, data collection methods, and analysis methods. Read the dissertation methodology sample to get a clear overview.
Frame the Last Paragraph
Upon learning the dissertation structure, you will notice that even the methodology includes a conclusion. Each section of the dissertation is lengthy and complex. So, you need to conclude your entire thoughts and ideas before you navigate the readers to the next section. Re-highlight key aspects of the methodology, explain the choices, and lastly, smoothly transition the readers to the results segment of the dissertation.
Writing this section can be complex because a student makes various types of dissertation methodology choices in their research. So, make sure you start by introducing your objective and approach. After this, define the equipment and explain the data collection and analysis methods. Moreover, you also need to justify the choices you have made. Still, if you face any difficulties, do not worry! Our dissertation professionals will help you 24 hours a day with any queries. Do you not believe us? Check out the next section and acquire details about our expert assistance.
How Can We Assist in Writing Dissertation Methodology?
Even after researching how to write a dissertation methodology, students may face major issues in drafting this section. Well, do not worry! Global Assignment Help is always here to assist them. Yes, we have a team of expert researchers, writers, and proofreaders who can tackle any document on any subject or topic. So, if you are facing any issues with dissertation methodology structure, or drafting, we will assist you. All we need is for you to list your requirements in detail and sit back for an amazing document to be delivered. Students can also review our dissertation methodology sample and learn how to write one.
Apart from this, our dissertation writing services can assist you with any section of the document at any step. Whether it is topic selection or final proofreading, The best part is that all this professional assistance is available at affordable rates, with exciting discounts and offers. So, what are you waiting for? Our experts can answer all your queries about how to write a dissertation methodology.
Lowest price
USD 7.13
Get A+ Within Your Budget!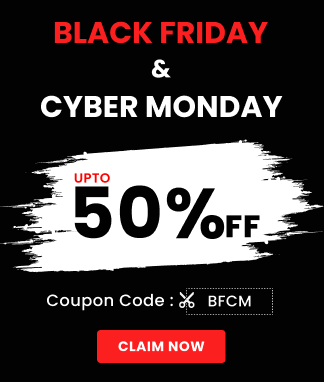 24/7 Customer Support
100% Customer Satisfaction
No Privacy Infringement
Quick Services
Subject Experts
Innovative Documents
FREE Tools
To Make Your Work Original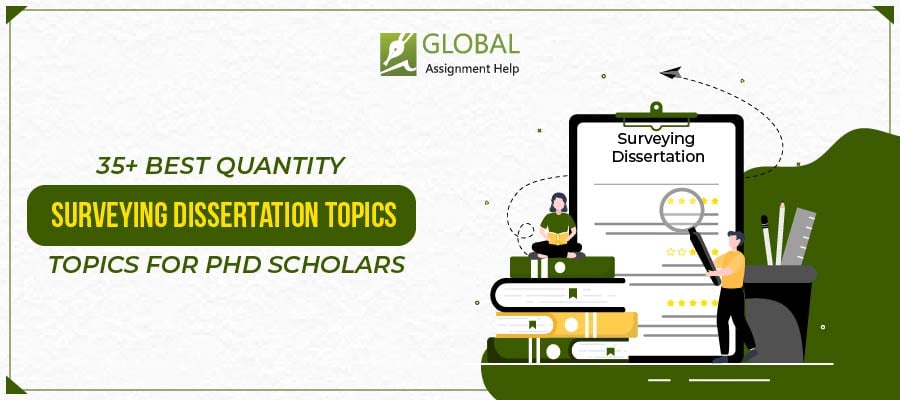 Discover 35+ Top Quantity Surveying Dissertation Topics Here