How to Write a Successful Dissertation Proposal? | 2021 Beginner's Guide
Table Of Contents
Assigned with a task of writing a dissertation proposal?
Are you also one of those students who feel a bit confused at first by putting everything all together.
What is a dissertation proposal? How to write a dissertation proposal? What should I include in the proposal? How long is a dissertation proposal? What is my supervisor looking for? These are some of the questions that keep on revolving on every student mind, so as you.
OK! So, to help you answer all these questions, the dissertation help experts of Global Assignment Help have prepared a blog for you.
So, give it a read and get all the solutions right away"¦
What Is a Dissertation Proposal?
A dissertation proposal is a declaration of intent for your potential research project. Potential supervisors and university admission teams use it to determine your research's viability and measure your overall readiness to begin postgraduate study.
Dissertation writing help experts explained that a proposal will cover the research problem you would be exploring in-depth, and how you intend to perform the study. It will include the reading you have done up to this stage, and any results of your supervisor's discussions. It should also cover any limitations found in your study, ethical issues, to help guard you against criticism when your work is marked.
We hope, now it is clear to you"What is a dissertation proposal?"Now, let's move to the next query of a scholar, i.e., they generally get confused in how long a proposal should be.
How Long Is a Dissertation Proposal?
In general, a successful dissertation proposal demonstrates adequate field knowledge and understanding of how the current studies could suit your study. Depending on the discipline and level of study, the research proposal varies in duration, but usually, it should be 2-5 pages plus bibliography. So, the dissertation help experts suggest to first review the university criteria and then start writing a proposal. So, this is how you can get assured about the length of the proposal. Now, let's discuss the section that you need to include as per the standards of the UK grads proposal.
What Should the Dissertation Proposal Contain?
Generally, the universities provide a sample form to university scholars as a part of their application process. The form includes some questions which help you get assured that you are well prepared for further proceedings. However, if you are not given such a form, then just include the following parts of a dissertation proposal mentioned by our dissertation writing help experts.
1. Abstract
An abstract is only essential when you are writing a really long proposal for a dissertation. It a kind of paragraph that is used to summarize the research topic and the content of the proposal itself. In case you are writing a longer proposal, then you can also include the title page; otherwise, it's optional.
2. Introduction
In this part, you can explain your topic in just 2-3 sentences, and explain its importance in terms of research. Remember, here, your aim is to make the proposal research interesting so that you can grab the attention in the first glance. If possible, try to relate the issues with the real world.
3. Literature Review
Here, you need to provide a basic summary of the theories that are relevant and the studies that are related to your chosen topic. Do not possess a thorough knowledge but make sure the reader must be aware of the crucial advances in recent years and show how they are relevant to your proposed research. As per dissertation helpers, this section of the proposal is typically thematically structured to summarize the theories of various aspects of your particular research problem.
4. Proposed Agenda
This section of the research proposal explores how you plan to look into your topic. What kind of techniques are used? Will it be a quantitative dissertation proposal technique, or will it be a qualitative dissertation proposal? You also need to explain, why do you think that the chosen approach is the best one?
5. Ethical Statement
Here, in this section, you need to address all the ethical issues that might arise from your proposed dissertation research. It is sufficient to demonstrate an awareness regarding the issues in this particular section.
6. Results
Now, you can explain, what is your research supposed to discover, and what are the possible information gaps that might result? Overall, how do you think that approach will add to existing theme knowledge? This is how you can easily explain the results in your proposal and impress the reader.
7. Bibliography
This is simply a list of references pertinent to your dissertation research proposal. It should be formatted according to the type of citation that fits your discipline. Also check, whether your professor has something reading bibliography in the guidelines or not.
So, these are some of the major parts of a dissertation proposal that you need to take care of while working on it. We hope, now it is clear to "What should a dissertation proposal contains?"OK! Now like other students, you too need some tips to write a successful dissertation proposal. Isn't it?
So, let's get started...
Tips to Write a Successful Dissertation Proposal
The following are some of the tips, as mentioned by the dissertation help experts.
Be original and highlight the information that reflects that you are innovative, creative and resourceful.
Demonstrate the relevance by simply explaining how your research will have an impact on your field.
This is not the time to be modest about your academic successes, then be honest about your experience in the field and use the proposal to show that. So, show off your knowledge in the proposal.
Be realistic, and one of the most common pitfalls of writing a plan is being over-ambitious. Make sure that you complete your work within the appropriate time frame.
Proofread carefully! This last argument should be obvious, but students still forget it. An error-free presentation shows your academic skills and makes a perfect first impression.


These are some of the tips that will surely help you come up with a successful dissertation proposal this time. So, tighten your belt, start working a prepare a perfect proposal this time. If still, you need help with dissertation proposal, then feel free to consult our experts.
Check out this: Tips to Structure a Dissertation
Need Help Writing Your Dissertation Proposal? Consult Our Experts!
If still, after reading the aforementioned tips, you won't be able to write a proposal and need dissertation writing help online, then feel free to visit Global Assignment Help. Our experts have years of experience and can successfully prepare a dissertation for you that will get accepted in the first attempt.
Also, we had an amazing offer you that, i.e. -
Order a dissertation and get a proposal free!
All you have to do is pay the dissertation fee in advance and stay put proposal value for the final installment.
After that, you can remain stress-free while experts will prepare a perfect proposal and dissertation for you. For more information, visit our website or consult our customer support team.
Related Blogs:-
How to Write a Dissertation Proposal?
How to Structure a Dissertation?
How to Write a Dissertation Proposal Outline?
Lowest price
INR 594.27
Get A+ Within Your Budget!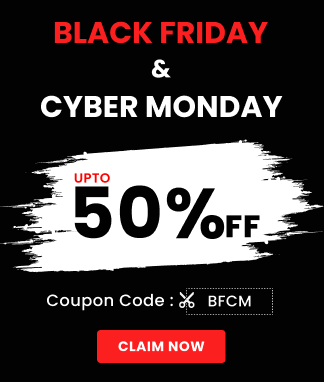 24/7 Customer Support
100% Customer Satisfaction
No Privacy Infringement
Quick Services
Subject Experts
Innovative Documents
FREE Tools
To Make Your Work Original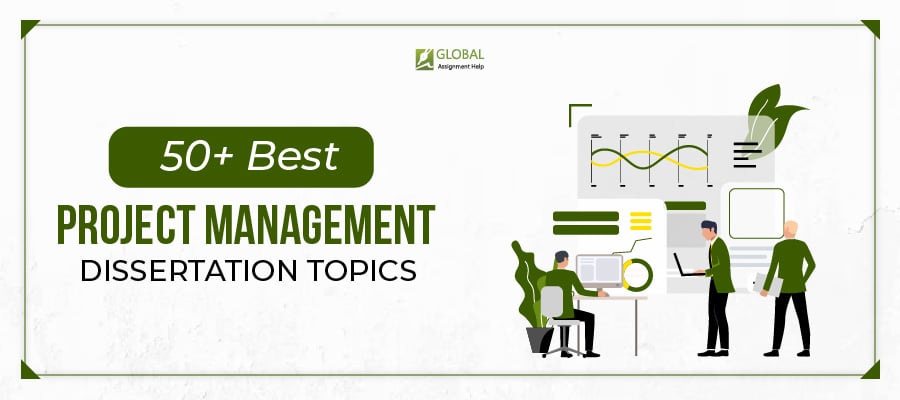 An Excellent List of Project Management Dissertation Topics