Dissertation Conclusion Writing & Ways to Come up With an Impactful Ending
A Dissertation is the peak of academic papers and is one of the most prestigious writings to do in any student's life. It is a document that helps you reach a step closer to your goal in life and becomes a crucial part of getting your hands on the degree you have been working hard for. Students often relate to writing a dissertation more than any other academic assignment. They choose the topic, they curate the points, and the best part, they have the option of working on it the way they want. There are no directions or instructions that they have to follow. They are free to choose the title, the thesis statement, and how they want to start their dissertation conclusion. 
You can not write a conclusion before finishing the entire document, making it impossible for students to focus on the section. Some even find it troublesome to start the conclusion. So what to do? Should you give up on better grades just because you can not create a solid conclusion? Well, No! This is why the experts have curated this blog for you! In this one, you will learn how to write a conclusion and ways to start it without breaking the flow of your readers. We will also be discussing a few key points on conclusion writing and how to write a dissertation conclusion, so ensure you read this blog till the end.
Why Is Dissertation Conclusion Writing Tough?
Students from across the globe have written thousands of dissertations, and each of these documents has assisted them in making something out of their careers. In universities, students must finish a dissertation to attain their final degrees. Students try to ensure that they work hard and calculatedly on the paper; however, they face a few issues. Firstly it is the length of the document. It is a long-format document and can not be written in just a few hours or days as it requires at least a week or two to understand the delicate nature of the document, and that takes an extra few days to write it effectively.
 Secondly, the dedication keeps on decreasing as the paper flows. In the initial days of writing, students are more focused than anything, and thus, you will always see that the introduction of any dissertation is always crisp and to the point. However, things start to go south when students reach the lower sections of the document, and they completely go out of hand when students have to write a dissertation conclusion. If you ask the experts, a conclusion is the most important yet most undermined section of a dissertation. Students have to suffer a major loss of grades due to an incompetent conclusion, and the problem has taken over the entire student community. 
Flat 25% Off on Your 1st Dissertation
Struggling with dissertation? If yes, let's put a halt to this; turn to Global Assignment Help and get a top-quality dissertation at flat 25% Off. Grab this offer NOW!
Get Now
3 Ways to Start Your Dissertation Conclusion
 If you have ever read a well-written dissertation yourself, you may have found it smooth and flawless. Every professor looks forward to the transitions from section to section, the tonality, and the flow that it has. It is not only expected that you finish and submit the document on time, but you must also finish the task diligently, and the quality of your work should not be compromised.
Students often create a narrative, and the entire document revolves around it, but what they forget is that the conclusion must be written in a certain way, and it might interrupt the entire flow of the reader. If you do not know ways to start a conclusion, you might lose all the effectiveness of everything that you have established so far. Now, you might be thinking that no one emphasizes this part, so why is it so important? A guiding faculty's emphasis is always on guiding you towards the final paper. And amid that, they often forget to go through the conclusion manually. They have so many things to take care of that sometimes; they only check the structure and points that you have proven in the document.
So what are the ways to start a conclusion, then? Well, there are so many ways to go about taking a step to your conclusion. 3 of the proven approaches are stated below; check them out -
Approach 1 - The Straight Forward
The first approach is to be straightforward and tell your reader that they have reached the end of the dissertation. In this approach, you prefix the phrases like, "this brings us to an end", "now that we have reached the end", etc. You are letting them know that now they can expect an overall summary of the points discussed in the dissertation. It is needless to say that after implementing this approach, you simply have to finish the document with pointers and what were the final takeaways from them.
Approach 2 - The Story Telling 
Now, this is an interesting way. If you have written your dissertation in an interactive tone, this should be the ultimate choice. You start wrapping things up from the beginning, and as you reach the end, you gradually let the reader know that it was all you had for them. Using phrases like, "after knowing all these things, one thing is clear", or "with the events that have occurred so far, we have understood that", etc. Write it so that your reader stays with you till the last word. It is quite typical to pull off. However, if the tonality of your writing is similar to what is mentioned here, go for this out of all the ways to start a conclusion in a dissertation. 
Approach 3 - The Classic
The classic technique of summarizing all the arguments and signaling toward the final takeaways is always helpful when you have formally written the entire dissertation. Students usually make the mistake of being too straightforward with the conclusion. It is simple to start your conclusion with classic phrases like - "So far we have learned that", "Summarizing the entire discussion, we can conclude that", etc. These never fail to bring the best impact on the reader as it does the job of informing the reader that the end is near and sharing that there is hardly anything you have missed in the document.
Start your dissertation conclusion in these three ways, and you will see for yourself that the final document is much more crisper and more effective than it previously was. Even the best dissertation helps experts use these approaches all the time. You should keep in mind while working with any of these approaches, as per the experts of law dissertation help experts, to ensure that you start narrowing your writing in the last paragraph to make the transitions smoother for the reader. If the end is abrupt, there is nothing that can make your reader enjoy the conclusion.
How to Write a Dissertation Conclusion? | A 5-Step Formula
Now that you are aware of starting your conclusion, you must complete your knowledge by understanding exactly how you should write your conclusion. Initiating a conclusion in a dissertation strongly is important. However, it would help if you never forgot that that is not the only thing that matters. The conclusion section, in itself, is a much more complicated task to do. Do not worry; we are here to provide you with complete insights on writing an effective conclusion and what exactly does it take to make it work?
 Let us understand a 5 step formula that dissertation writers use can help you finish the conclusion effectively and easily. here we go - 
1) Initiate the Conclusion With Firmness 
2) Analyze Every Argument & Its Results
3) Summarize the Entire Core of Your Dissertation 
4) Establish Grounds for Further Scope of Research
5) End it With Your Understanding of the Research 
That's about it! The final section of your dissertation should be crisp, effective, and impactful. It should always stay with the reader who spent hours reading your research. It may seem easy on paper, but when these steps are required to be implemented, you need experience writing academic papers. Being a student, you are often not equipped with proper insights on writing these important sections, and it is understandable, too, as it is your first time handling a document of such stature. However, that never means that you can not score well in them. We have a savior for you if you have trouble finishing a dissertation conclusion. Who is that? You can say that they are the biggest names in the assignment help online-based industry. Check out the concluding section of this blog to understand!
Dissertation Conclusion Getting Out Of Hand? | Take Control With Experts
It is clear that if you implement these ways to start a conclusion and follow all the steps in writing, you will get better results than what you might have got working on your own. But what if we were to tell you that you can score even better! You can achieve better results and top the entire class with minimal effort by simply asking our expert dissertation writing services and dissertation editing services for assistance. It is safe, secure, and 100% authentic. 
You have to share your dissertation conclusion issues with the experts, and they will give you a well-drafted dissertation in no time. You can even let them choose a topic based on your stream if you are busy or too stressed about the same. Simply click on order now and let the experts handle your academic worries. 
I hope this blog was helpful for you; all the best!
Students also like to read the following Dissertation related blogs:
Lowest price
INR 594.27
Get A+ Within Your Budget!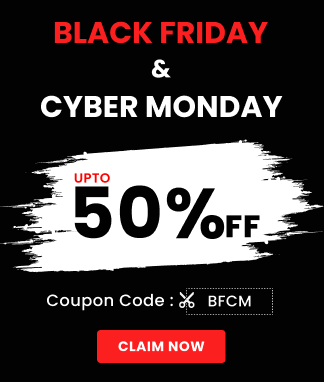 24/7 Customer Support
100% Customer Satisfaction
No Privacy Infringement
Quick Services
Subject Experts
Innovative Documents
FREE Tools
To Make Your Work Original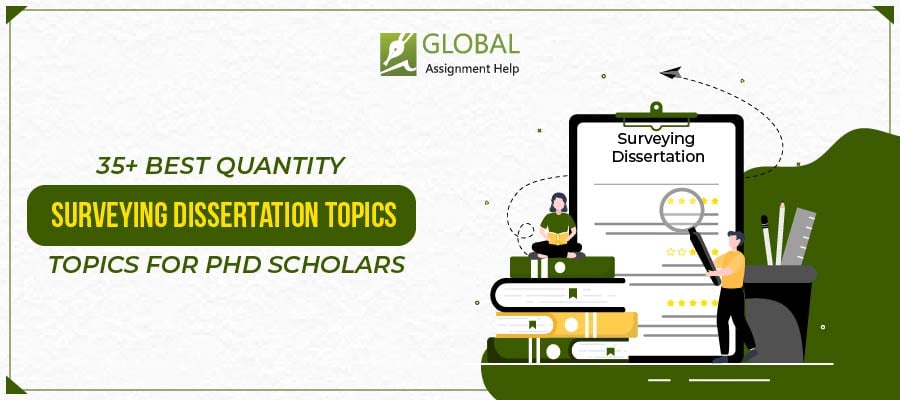 Discover 35+ Top Quantity Surveying Dissertation Topics Here
23-11-2023
149
10 minutes