Discover Dissertation Proposal Writing Techniques| An Ultimate Guide
Do you agree with the point that you need a solid infrastructure to build any building? Of course, you do! Similarly, while constructing a dissertation, you must have a strong foundation that leads to a compelling proposal to impress your professors.
A dissertation proposal is a fundamental step that you need to take to start working on your dissertation. It is a document considering whether your dissertation will be accepted or rejected. So, to get approval for creating this, you need to know how to write a dissertation proposal. So read the blog to learn the process:
What Is a Dissertation Proposal? [An Overview]
A dissertation proposal is a document that is created before the actual thing. It is used to communicate what you are proposing to study in a brief format. In this, you write down all the thoughts spinning in your mind, in a logical order to persuade the reader. Convincing the audience that your research topic is clear and accurate is the aim of this document.
In other words, it is the table of contents of the entire dissertation that will help you explain the motive behind choosing the topic. It will persuade the readers and guide you towards the final document. So, now that you are aware of the meaning of the dissertation proposal, it is time to learn what you should ask yourself before constructing one:
Know All the W's and H Of Dissertation Proposal Writing  
Do you jump to the writing part without planning your things? Or do you strategize your work? If you are the first one, you are on the wrong path and should seek help from dissertation writing services. It is so because if you do not have a proper plan, you cannot achieve success.
So, before beginning to work on your proposal, you need to ask yourself some questions. If you do not have a satisfactory answer, you need to rework the initial idea. These are the questions:
What
What is the main theme of your dissertation?
Why
Why is this idea appropriate for the conduct of further research?
Where
Where and when will your study be conducted?
Who
Who will be the target audience, and who should consider for the research?
How
How will you manage to conduct the entire process? 
Now you know what you must ask yourself before jumping directly into the writing part. It is time to actually jump into the writing section. Therefore, learn the process for constructing a dissertation:
Dissertation Outline Generator
If making a dissertation proposal isn't your thing, then why not make use of technology? Global Assignment Help has the best tool that you can use to create an outline for your dissertation.
Use Now!
How to Write a Dissertation Proposal? The 7 Essential Components
Component 1
Title
In the simplest terms, the title of your dissertation proposal should be the main research question. It should provide the gist of the entire document in brief. A common mistake made by a student while working on this is that they do not focus on the central theme. Instead, they aim to make it impressive. So, the title of your proposal should be in the summarised form and should focus on the subject your study will be based. In addition, it should create in a way that attracts the reader's attention.
Component 2
Introduction
It is the first and foremost paragraph or section of the entire proposal. Therefore, it should only be created that way. As the name suggests, it must lay the foundation for the whole document. An introductory paragraph also works towards deciding the tone of the content. In addition, it must hook the reader so that they read to the end. It must comprise the central theme, the arguments created, and the evidence to support them. It is the challenging section for which students asks for how to write dissertation proposal.
Component 3
Literature Review
It is the section of the dissertation proposal where you have to include an overview of the resources you have used for reference purposes. Although you cannot include everything here, you must provide all the necessary information. This section will help you get the attention of the reader, and through this, you can identify the gaps present in the existing research. In addition, it will tell the audience what your study will contribute to the same.
Component 4
Aims and Objectives
As the name implies, aims and objectives are the results that your dissertation proposal wishes to accomplish in the end. On one hand, aims are the overall outcomes or the results that your study wants to achieve.
On the other hand, objectives are more narrow and focused. In this, you have to explain each of them. In this section, you should mention what are the main objectives of conducting the research and explain them clearly.
Component 5
Research Methodology
This section simply includes the methods you will use to conduct your research. These methodologies comprise sampling techniques, equipment, analysis, research approaches, and ethical concerns. While working on this section, you should ensure that you are clear and precise. In addition, you should also be clear about why you have selected this specific method to conduct your research.
Component 6
Scope of the Research
In this section of your dissertation proposal, you should mention the scope of your research. In other words, you have to tell your audience that you can start and complete your entire research with the available resources. It is a fact that your study will have some limits, and stating that in this section will make your dissertation more credible. This section is the trickiest of all the sections, and it is the one where most of the students struggle and seek help from dissertation proposal writing services.
Component 7
Bibliography
It is the last section of your entire dissertation proposal, but it is the most important one. Without this, your hard work can go in vain, as skipping this can make your work appear as plagiarized content. In this, you have to include and credit all the sources you have referred to while studying.
So, this was the procedure that you must follow while working on a dissertation proposal to make it effective. Read the blog ahead to uncover the tips that you can use along the way to make it easy and effective:
Uncover the Tips to Create an Impressive Dissertation Proposal
Follow the Guidelines
Following the guidelines or the instructions given by your professor is the worst thing you can do. You should make sure to read them twice before starting the work. If you do not follow then, you can end up creating a document full of blunders. It will also help you know what exactly you need to do and what to ignore in your dissertation.
Know Your Audience
Knowing the audience is the thing that most students forget to acknowledge. It leads them to create either too explanatory or too vague documents. If you know for whom you are working, it will be easier to construct the document accordingly.
Hook the Readers in the Introduction
As discussed earlier, an introduction is the first thing that your audience will come across; so, you need to make it attractive. You have to make an impact in the first few sentences only to make your reader stick to the end. To do this, you can start with a question or a quote that describes the situation perfectly.
Have a Clear Thought
Having a clear mind is a must when working on a dissertation. As it is a lengthy document, sometimes you can get diverted, but this is something you have to avoid. To do this, you note down all the important points that you must include and mark them when done. For this, students seek help from dissertation editing services to check whether they have included each of them or not.
Show the Feasibility of the Study
Feasibility is something that you must convince your readers about, as it will tell them how your research will help them. If they do not find the connection, they will not be interested in your work and might get rejected. To do this, you should tell them how this will be helpful for them.
Be Original
Originality is the key when it comes to creating a dissertation. It is so because the whole point to create is to find out something new about the existing research. In addition, originality will save you from having your work plagiarized. If you do not have something new and unique to give the readers, they will not accept your proposal.
Plan Your Time
Planning the time is a mandatory thing that needs to be done wisely. As a dissertation takes huge time to be completed, so have to plan accordingly. While allotting time to each section, you need to be realistic and make slots appropriately. These were the useful tricks that can help you to make an impression with your proposal.
Want an Effective Dissertation Proposal to Impress?
Wondering how to create an effective dissertation proposal to dazzle the magic of your professor and the reader? Do not worry when the experts of Global Assignment Help are here?
Book Now!
Know What Our Experts Have to Say?
It is a fact that working on a dissertation is the scariest thing that a student has to do. It requires a lot of hard work, along with dedication and an open mind. You should be able to adjust or mold your methods and theories according to the needs of the proposal and the situation. Through this, you have to convince your readers about the subject of your research and the methods you are using. Once you have done it, nothing can stop you from creating wonders and bridging the gap present in the earlier research. To do this, you must have enough knowledge about how to write a dissertation proposal effectively. This blog will equip you with all the information, tips, tricks, and techniques you must be aware of before working on a proposal. Other than this, experts at Global Assignment Help are there to assist you with all the challenges you face in the process.
Related Blogs:-
How to Write a Dissertation Proposal Introduction| A Narrative Guide
How to Write a Dissertation Proposal Outline?
Lowest price
USD 7.13
Get A+ Within Your Budget!
24/7 Customer Support
100% Customer Satisfaction
No Privacy Infringement
Quick Services
Subject Experts
Innovative Documents
FREE Tools
To Make Your Work Original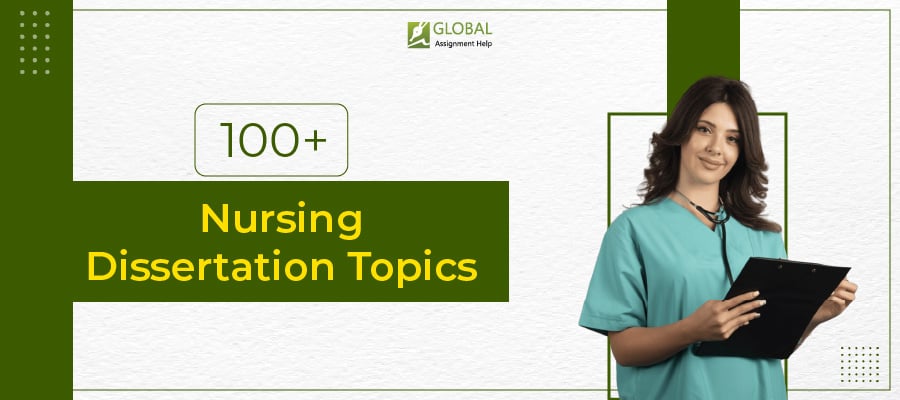 100+ Unique Nursing Dissertation Topics and Titles by Expert