Brief :
For completing the assessment to be marked you must complete and upload all the activities and this also include sheet via the AAM Training Group portal.
Task 1 –Short Answer
In order to complete the given task in an appropriate manner, you must access to the given documents. These are available in the AAMC Training Useful Resources or may wish to find your own organization documents.
Credit Guide- Necessary facts of the business and the products offered.
Adviser Profile- This can be attach in your credit guide and this could be you license number as the services you provide in the same with your license.
Client Needs Review- for client data gathering
Preliminary Assessment
Questions
As per you, what do you believe to be three good prospecting methods & why?
As per your opinion, what are the various areas that are vital to say about yourself and your venture during creating the Facebook and LinkedIn profile? Why would correct and professional data is important to you company?
Explain Cold calling? Is cold calling an effective prospecting method? Explain your answer.
How is can build your relationship with a client through cold calling.
As per your opinion, what are the major areas which are significant for new client.
Your role & duties as Credit Advisor
The role of the company
Identify and information about the Credit Licenser Holder
Various products offered
Costs, fees, commissions etc. associated with the transaction
Procedure of handing complaints and disputes.
How do you believe that, it is vital to encourage prospective clients to express their choices and goals?
Your client Mary Jane has advised that she can buy a home worth $400,000 & you have worked out associated costs of approx. $30,000. She has a deposit of $150,000. She has spoken to the friend and she have to pay mortgage insurance which can be of high cost.
Calculate LVR and explain the outcome to the clients, also ensure some of your working.
Why is it vital to respond clearly to the clients of this case?
What could your do to ensure the client has understood what you have advised?
Your client Mary Jane is hesitant about the information of the company, as a n advisor, you must fully complete a client review for a various reason.
What are the questions you may ask the client in order to analyses the resistance?
Explain the two points which may highlight to the client to tray and overcome this given situation.
A prospective client is not fine to use as broker because they are already a client with a competitor. Define the interpersonal techniques & communication skills would you use to overcome this.
You have now gained Mary Jane's consent in order to move forward with fully completing the fact find. She has advised that further to get the basic information given above. She is buying the home to live in & it is the single parents on good income as long term employment. Mary Jane will like to pay the home off early but would also have some spare job loss or becoming ill is majorly significant. Mary Jane will like to buy the other investment property down the track to offer her retirement.

| | | |
| --- | --- | --- |
| Goal | Concern | Creditworthiness |
| | | |
| | | |
| | | |
| | | |
| | | |
| | | |
John has asked you for some advice on buying a car for their own use. You just completed the client needs review with appropriate finance options. Research and current two products which may be appropriate for John, highlight all fees, features, repayment amount, etc.
Using a search engine research "ten tips in order to protect the customer personal data" choose one of the 10 points and in your own words briefly explain the purpose of this step.
You have complete a fact finder I which the costing analysis, LVR calculation for the client and have worked out due to the affordability issues. Analyze the back to your client needs, review what additional questions would you ask the client?
You have completed the products research for the client. How would you prepare for the other contract and what would you do at that meeting?
Task 2- Written test
List the six buyer motives and in your own words, analyses and discuss issues relating to two of them.
Use the conflict resolution and persuasion techniques, write a response to the following buyer:

| | |
| --- | --- |
| Not interested | |
| Send me some information | |
| No money – Can't afford it | |
| You're wasting your time | |
How do you make cold calling successful? Define the process from start to finish.
Go through with the following articles and answer the following questions.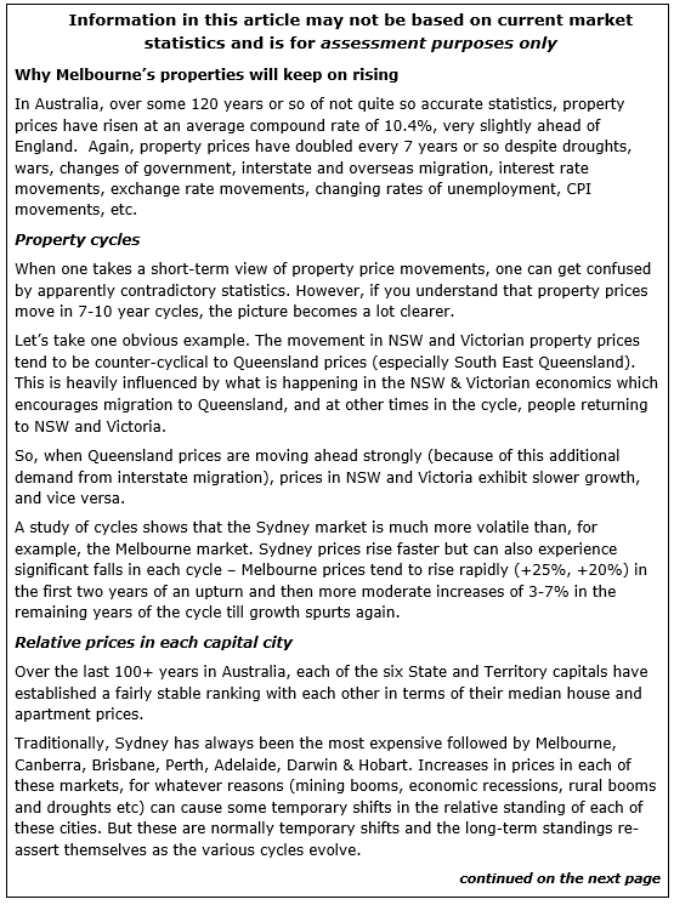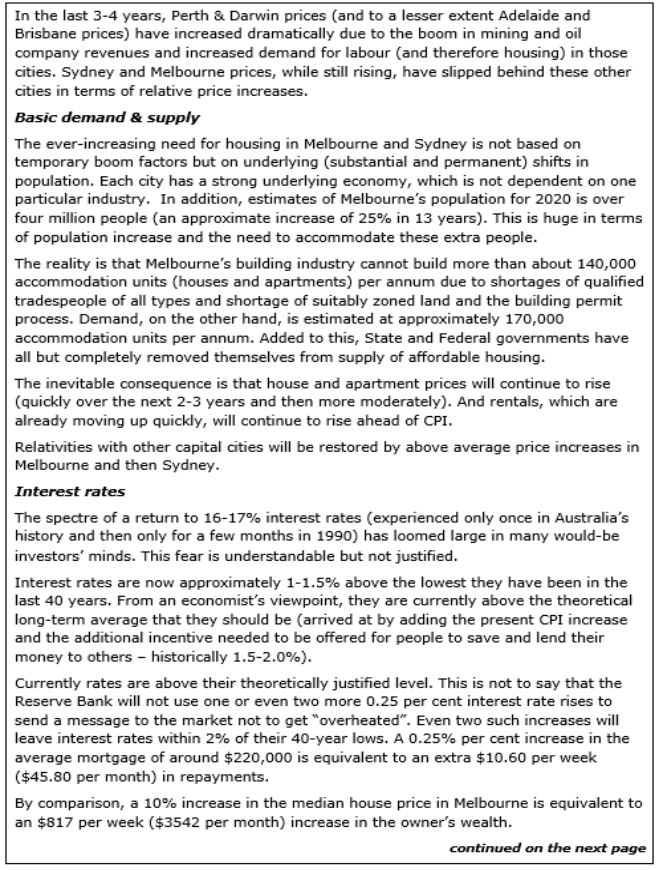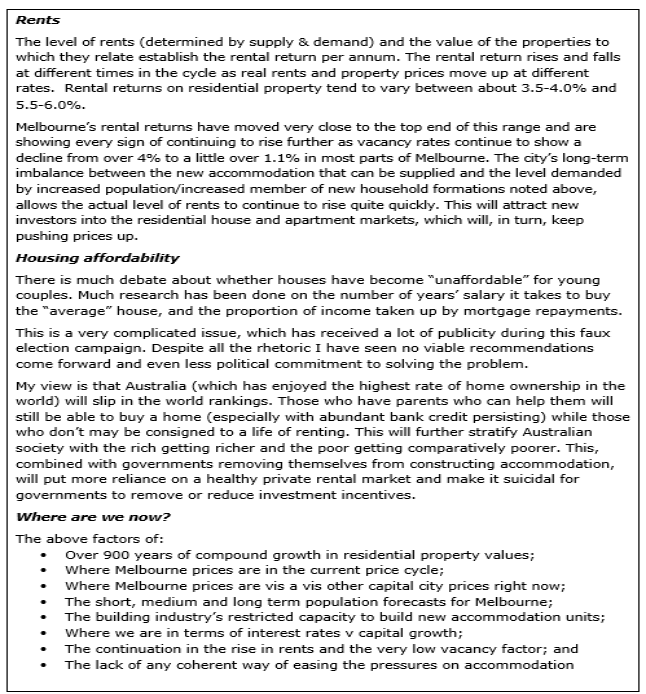 a). Define three points from this articles which will appeal to encourage investors seeking to buy property in Melbourne.
b). Why it would it prudent for a person to hold on to property over a long time?
c). Why will housing continue to have unaffordable for the firm home buyers?
Make the list of various prospecting methods and compare among two of them.

Prospecting method

Explanation (only two required)

1

2

3

4

5

6
Name at least eight various marketing techniques and describe the pros and cons.

Marketing Techniques

Pros

Cons

1

2

3

4

5

6

7

8
Use the following site: https://www.finder.com.au/equipment-finance
Analyze the strengths and weaknesses of the products and services offered.
Hire purchase

Novated Lease

Strengths

Weaknesses

Strengths

Weaknesses