How to write a case study - a reliable help for beginners
Understanding any concept can become way easier if its role is examined from a real life perspective. Case study offers this opportunity to understand the practical aspect of any theory and helps student grasp the idea of how to use classroom knowledge for solving real life situations that they may encounter during their professional life.
Subjects where case studies are relevant
There are some subjects where a student is exposed to field experiences while he is still in college. Some portion of curriculum is devoted to industrial training or field work for making the student confident of handling his professional obligations like a pro. Listed below are some of the subjects, as suggested by our case study experts, where case studies prove to be a relevant tool for gaining expertise:
Business Management
Nursing
Law
Human Resource Management
Marketing Management
Finance Management
Some Branches of Engineering
Economics
Database Management
Psychology
Process of writing a case study
As a beginner, you may get bewildered by the ream of pages given to you. So, you must start reading between the lines. Assessing the information instead of reading the whole case word for word is faster way of finding out what problem the case study addresses. Students may not be able to assess the information so easily in the beginning of the course, so they can take case study help from experienced assignment writers for cracking the secret of writing case study.
Business Management Case Study
Writing a business management case study mostly involves mentioning a business operation related problem. You can be given a real life incident where a company made a breakthrough in any arena or faced a fiasco. Both the positive or negative happenings in the business environment can be assessed critically with the help of business management case studies. Our assignment experts have thorough knowledge of writing cases studies based on business management.
Nursing management case study
Nursing cases are actually the treatment records of the patients where why a patient was given particular treatment is tried to be understood by the way of case study. Nursine management case study can be written by explaining the disease, suggesting treatment, premise behind suggesting the treatment and post-treatment precautions that the patient must take in order to extract the maximum from the treatment given to him.
Law case studies
Law is quite an intricate branch of study and the students need law case study expert assistance so that they can make the submission on time without compromising on the quality. Our assignment helpers suggest that students can write law case studies by defining the plaintiff and defendent clearly. Then, they should explain the incident. Further, they require mentioning legal arrangements available for both the plaintiff and the defendent. Then, they can suggest what the court ruling must be. Finally, they have to submit arguments in support of the ruling they suggest. Writing law case study is a tedious task and one can seek help from the assignment experts for completing the case study.
HRM case study
An HRM student is supposed to deal with various administration and personnel related issues during the professional career. He can elaborate on the case study by identifying the problem, explaining the theory related to the problem, suggesting solution and preparing report. The case study should end with references/conclusions/preparation of title page. Students must seek help for writing case studies on HRM by assignment experts as they may fall short of time or expertise.
Marketing Management Case Study
You can pick any marketing campaign to write the case study on it. Our assignment writers reveal that the success or failure of marketing campaign make very interesting marketing case study. You have to write a summary of the incident, match it with the relevant marketing concept, provide your reasoning for picking the solution and then provide references on the basis of which you provide the solution. You can save lot of time in research and analysis by seeking online marketing case study help.
Psychology case study
Psychology deals with the study of mental condition of a person and as a psychology student, you are expected to solve the cases of depression, anxiety, nervousness or behavioural disorder. Writing such case studies is very tedious tasks. You need to understand the case, mention mental state of the patient, examine the behaviour pattern using theories, suggest psychological advice, and mention references. All of it is a very time-consuming process and so, you can seek case study help from the assignment writers available online.
Where should you seek help from for writing case study successfully?
When you are completely clueless on how to write the case study in the least possible time or do not know even A-B-C of writing a case study, you must contact us for getting the required assistance. Our case study experts have an excellent command over all the subjects and they can provide you the quality case studies in the smallest Turn Around Time. So, just mention the case study topic to us on mail or chat, fill the order form and get the high scoring case study written by the finest assignment writers in UK.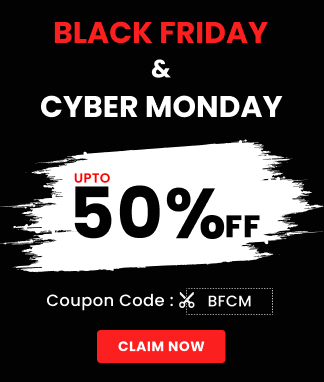 - LATEST BLOGS -
Read Our Latest Case Study Blogs
By High Quality Assignment experts on university, academics, assignment, writing skills & tips, and many more
View More