Make Your Case Study Writing Rock Solid with these 7 Powerful Tips
When writing a case study, most of you feel dreaded and anxious. The day you are assigned this task, these thoughts start pondering in your mind: "What am I going to talk about?" When is something too much or a lack of? How to write the perfect one? Gah! It is all very overwhelming. But it won't be anymore! Because from the case study writing tips to the types, format, and suggested topics, this blog will cover it all.
So, a quick guide to producing more exciting case studies has been put together for anyone out there who may be having trouble or wants to enhance their case studies. Let's start with understanding its meaning.
What Is a Case Study? Let's Recap!
If you are studying in a college or high school, you must know what a case study is. Well, if you don't! Here is the meaning, it is a thorough examination of an individual, group or incident. In it, almost every facet of the subject's life and history is examined in order to look for trends and the root reasons for specific behavior. Case studies can be applied in a number of disciplines, including psychology, medicine, anthropology, political science, social work, etc.
While case studies concentrate on a single person or group, they have a similar structure to other forms of writing. This structure may change with different types of case studies. Below mentioned are the types of case studies for your reference.
A Rundown of the Types of Case Studies
Here's the list of the most common case studies that you have to work on:
Collective Case Studies: 
These are case studies that involve a group of people. In this case study, students may focus on a group of people in a particular environment or examine a whole neighborhood.
Descriptive Case Studies:
The first step to writing this type of case study is, to begin with a descriptive theory. The information acquired is then compared to the pre-existing theory.
Exploratory Case Studies:
These can be the basis for more extended, in-depth studies. It enables scientists to amass more data before formulating their research questions and hypotheses.
Instrumental Case Studies:
These are conducted when a person or group enables researchers to learn more than what is initially apparent to observers.
Intrinsic Case Studies: 
When you have a personal stake in the case's outcome, you conduct these case studies. Intrinsic case studies help understand unusual cases.
The intrinsic, instrumental, and collective case studies are the three most popular ones. Now that you have understood all the types of case studies, move forward to the correct format that you should use for writing a case study. 
The Right Way to Structure a Case Study
Now that we are clear on a case study and its types let's discuss how to draft a case study worth reading.
Simple headline: 
It should provide the most crucial details, similar to a newspaper headline. Though it is optional, you can also provide a subtitle with supporting information.
Summary:
It is a description of your entire case in short. It generally consists of a page. Therefore, you do not have to add too much detail to it.
Introduction:
You must write 1-2 sentences introducing the client and highlighting one or two things about them. It includes what the case is about and why you are discussing it.
Problem Analysis:
Describe the issue, its objectives, effects, and any reservations the client may have had. Explain how they came across you, why they chose you, the solution they went with, and how it was put into practice.
Alternatives And Selection Criteria:
List every possible approach that could be taken to solve the stated issue. It encouraged the reader to consider many approaches to problem-solving (all of which are effective).
Implementation Plan and Recommendations: 
A thorough description of your recommendation, the procedures that must be taken to properly implement it, and the necessary knowledge or equipment.
Conclusion & References:
Summarize the purpose of your case, state the essential findings, and make a few impactful concluding sentences.
Cite Sources:
Thoughts or expressions that are not your own and are offered by another person must be cited. You must add these citations at the conclusion of your case study.
If you still face issues with the format, you can seek help from a case study writing service. Or you can follow the tips mentioned below. 
11 Spectacular Writing Tips for a Knockout Case Study
It is essential to know how you can write a great case, So to help you with the same, here are a few case study tips you can follow.
Spend Time on the Title
The best way to introduce your case is to create an exciting title that piques the reader's interest without giving a spoiler. This way, the reader will be intrigued and curious about what you have to say and will read the whole case. So, it is essential to spend a reasonable amount of time on the title to make it creative.
Pile Up All the Information
You have to research well to write a good case study, as cases are based on primary and secondary data, and the interviews you conduct to collect information for your write-up. Researching well and gathering information results in a balanced and better case study. Ensure that you have all the material you need to start the writing process. 
Pick Your Target Audience
You should always take the target audience into account for your case study. Who will read it? Who does it have to influence? Your case study may need to persuade a particular group of people to make them understand the purpose of your document. It will help you be clear while writing your case study, as you will have a set focus for a specific thing.
Create a Base for Your Case
It is essential to structure your narrative to get the reader's interest. First, identify and develop the central protagonist and their issue. Then, arrange all your information in the correct order for your case study. One should not get confused while reading your case because of your random or jumbled-up information. So it is advised to write the case in chronological order.
Be Clear on Your Objective
When you select a topic or theme, you set an objective for your case study. However, you get misguided when you have a lot of information to share. It is because you sometimes forget why you chose this topic for writing a case study in the first place. But this should not be the case; you should be clear on your purpose or objective and work with a method that best suits your writing.
Plan the Outline for Every Section
When you plan an outline of each section, it gets clearer for you to know what to write in the particular part. The intent is to cut things down into chunks so that they can be managed and you won't be confused by information overload. It also helps you save time and write your case study faster. 
Find the Right Balance of Words and Images
Depending on your topic, include images, graphs, and diagrams, as they greatly impact your case study. However, too many graphs or images without any description can make it difficult for the reader to relate to or understand what the image is about. It can break the flow of the story and have a negative impact.
Make an Inviting Format for Your Case Study 
No matter how good your case study is, nobody wants to read a huge chunk of text. A case study should be scannable and easy to read. So, use a proper format for creating your write-up. The formatting elements include the following:
Bullet Points
Headings & Subheadings
Using Bold, Italics, and Underlining
Images, Diagrams, Graphs, and Tables
However, this tip doesn't apply just to case studies; you can also use this tip for writing an assignment. Or, if you still need help, you can always seek expert assignment writing help.
Always Base Your Statement on Evidence
All the information and data collected by you should be from authentic sources. You must cite your sources to show the credibility of your case study. All the statements you make should have evidence and documentation, or it will make your case study vague. So it is better to investigate the evidence to be productive, relevant, and credible.
Finish with a Solid Epilogue:
It is always better to end your case study on a high note. It means finishing your write-up with the recommendation and including all the key findings you have received. It is because your reader will be impressed and thankful for the valuable sources of information you've provided; after all, who wouldn't enjoy a solid epilogue?
Edit. Again Edit 
To write a good case study, you must ensure that your write-up is in-flow and error-free. For this, you should proofread the draft once you've completed it and look for these errors:
Unnecessary adjectives 
Overuse of the passive voice 
Unclear comprehension
Citation Errors
Grammar & punctuation errors
Information that's in the way of your case
After you have edited all these mistakes, do it all over again. Yes, You heard it right! Proofread your case study, then do the editing again. 
So these were some tips on how to write a case study. Once you try these out, you will get the hang of it. However, to write a good case study, one should choose a good topic that attracts the reader. Below are a few topic suggestions for you to try out.
Trending Topics for Writing a Good Case Study
Are you interested in creating a case study on an exciting topic? Are you looking for the top topics for case study writing? A specific instance from a subject to focus on is required for producing a thorough case study. Yet, finding a decent theme is generally very difficult. Hence, we have provided you with a list of excellent case study topic ideas.
Case Study Topics for Psychology
The Mental Aspects of Social Anxiety
Self-Perception Risks on Social Media
How to Get Past Having an Inferiority Complex?
Bonus Tip:  You can also read experts' tips on Psychology case study.
Case Study Topics for Nursing
Nursing Stress-Reduction Techniques That Work Best
Stress's Effects on Human Health and Lifespan.
The Use of Contemporary Nursing Techniques on Alzheimer's Patients
Case Study Topics for Management
The Efficiency of Recruitment Technology
What Subjects in Schools Are Taught about Financial Management?
Contemporary Day Difficulties in Managing a Worldwide Workforce
Case Study Topics For Marketing
Changes in Marketing Techniques Over the Last Two Decades
The Biggest Blunders in Brand Building Strategies
Marketing Strategies Going Forward in the Post-Covid-19 Environment
Case Study Topics For MBA
Training in Leadership Versus Strategic Thinking
Relationships Management Between Customers and Religion
How Green Technologies Are Used in Pandemic Circumstances
If you still face issues selecting a topic or need more case study writing tips, you can seek help from our writers. Check out the below section to know why you can seek help from us.
An Easy Way Out | Get Help from Experts
We hope the above-written information has helped you gain good knowledge about case studies. You will find it simple to write any case study now that you are familiar with the meaning, types, format, and case study writing tips. Even yet, if you run into a problem after reading the suggestions, ask for our academic writers' assistance. They fully comprehend the necessity and adhere to all rules and regulations established by your university. Moreover, they are adept at attracting readers' attention and making your write-up interesting.
Bonus Tip: 
At our Global Assignment Help website, you can also consider seeking thesis writing service, homework help, research paper help, etc.
Lowest price
USD 7.13
Get A+ Within Your Budget!
24/7 Customer Support
100% Customer Satisfaction
No Privacy Infringement
Quick Services
Subject Experts
Innovative Documents
FREE Tools
To Make Your Work Original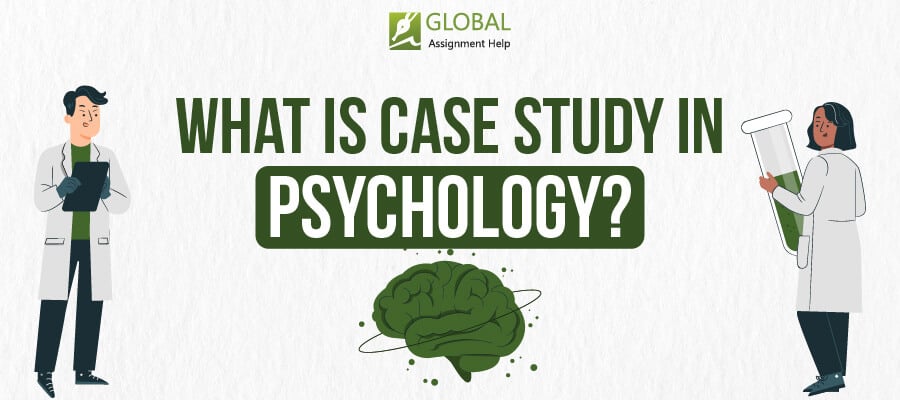 Know What Is a Case Study in Psychology from Expert
12-08-2023
221
14 minutes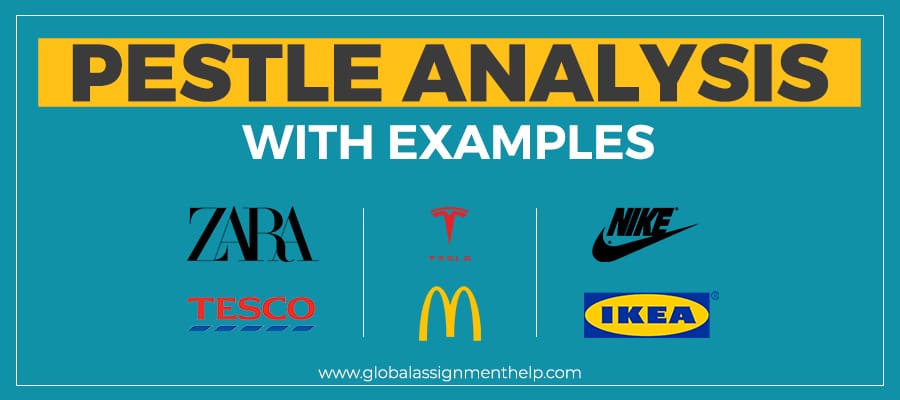 How to Do a Pestle Analysis? 6 Top Examples Included
07-10-2020
2593
13 minutes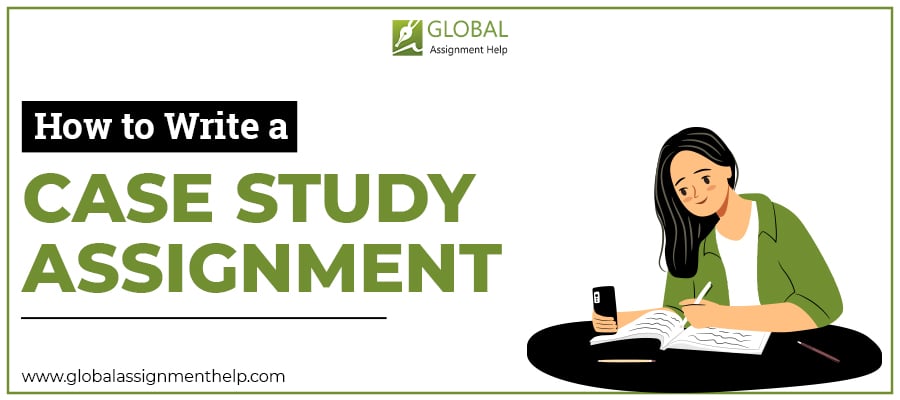 How to Write a Case Study Assignment? | A Complete Guide for the Beginners
25-03-2020
1542
11 minutes