All You Need to Know About Case Study in Psychology
Students pursuing degrees in psychology often need to write lengthy academic papers. These scholars perform thorough research on humans and their behavioral patterns. So, using the data collection and analysis methods, they are assigned to write case studies. Such documents help readers, especially researchers, learn about rare cases. These experts can then use psychological theories and techniques to get a clear understanding of the situation. So, if you are a student who has been assigned the same academic task, then stop worrying! This blog will explain every aspect of what is a case study in psychology. So, without much delay, let us read ahead!
What Is a Case Study in Psychology?
The data from psychology case studies is collected through analysis and interpretation. The research subject can be a single entity, an individual, a family, or a community. The primary focus of the researcher lies in studying behavioral patterns, nature, relationships, and mental behavior. Apart from this, it even analyses brain functions, the surrounding environment, physical factors, and their relations to the subject.
Let's define case study psychology in simple terms: "It is the compilation of descriptive research to obtain an in-depth analysis of a person or community to understand their mind and behavior". These documents are mostly used to identify rare conditions and cases in clinical areas. Apart from this, many therapists and mental health professionals adapt these methods to get a clear overview of their patients. Thus, most of the paper follows a single case study design, but in some situations, it adheres to the multiple-case format. Thus, use data collection methods such as personal interviews, observation techniques, archival records, psychometric tests, and laboratory testing.
Now that you have understood the case study psychology definition, let us move ahead and unfold its importance and benefits.
What Is the Importance of Psychology Case Studies?
With the help of a reliable psychology case study, researchers and clinical experts can cure and identify impractical and extraordinary diseases. It is because this academic writing offers sufficient data on each aspect of the research subject. So, using this information, you can examine a pattern or behavior source and implement ways to cure it. Apart from this, the case study in psychology also offers live examples of existing theories and principles, which in turn contribute to future advancements in the field. Apart from this, through case studies, psychologists can improve overall stress management and decision-making and boost positive behavior in people. So, moving further, let us discuss the types of case study documents and their purposes.
What Are the Types of Case Studies in Psychology?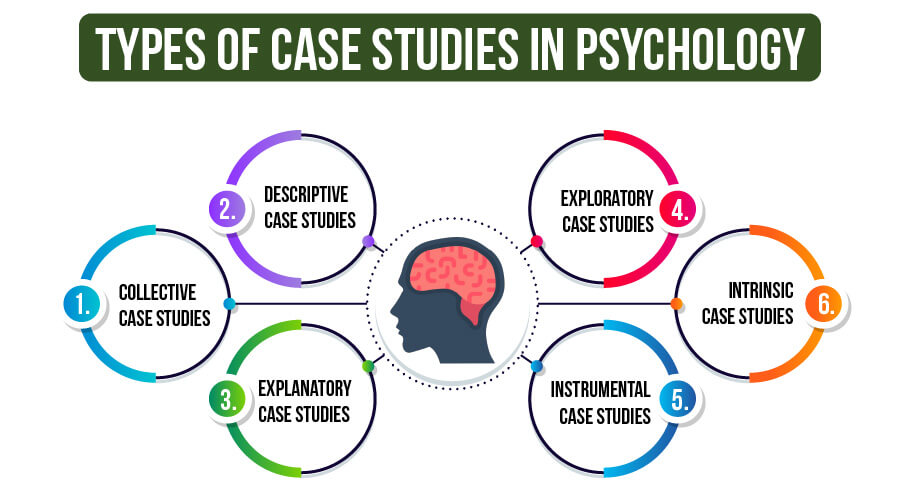 Understand the types of case studies in the section below. It will help you understand the motive and requirements of each form so that you choose the correct one for your paper.
Collective Case Studies
In these psychology case studies, the researcher focuses on a group of people or community and performs analysis under specific conditions. It aims to generate a broader perspective on specific issues. Thus, it examines the behavior and reactions of the whole group toward a certain event.
Descriptive Case Studies
Here, the researcher performs in-depth research on the subject and examines each aspect of the individual. Then the collected information is evaluated and compared against existing theories. The motive of this psychology case study is to describe and explain the natural phenomenon of behavior.
Explanatory Case Studies
The explanatory case study in psychology is used for casual investigation. The researchers examine the factors that lead to a particular behavior or phenomenon. Its motive is to answer questions like "how" and "why" through individual analysis.
Exploratory Case Studies
The exploratory case studies are used to perform research on a large scale. The motive of the researcher is to collect in-depth information before developing hypotheses and methodologies. It assists in building a thorough understanding of the phenomenon.
Instrumental Case Studies
The instrumental psychology case study allows researchers to examine the existing phenomenon in a different way than what is obvious to the reader. It also performs an in-depth analysis of an individual. Moreover, it helps refine a theory and facilitates the understanding of a particular point.
Intrinsic Case Studies
In intrinsic psychology case studies, the researcher holds a personal interest in the situation or individual. It analyses the research subject and observes how their experiences impact behavioral patterns.
So, learning the types of case studies will assist students in selecting a form that meets their needs. If you are still confused and have more doubts, you can seek case study help from experts online. Till then, let's move ahead and discuss the advantages of this academic writing. 
Advantages of Psychology Case Studies
If you are wondering what the benefits of writing a psychology case study are, then our experts have answered your question. So, read below and unfold the query yourself.
Case study methods in psychology are highly beneficial as they support the treatment and diagnosis of rare conditions and diseases.
Clinical experts can refer to the data collected by the researcher and use the information in the development of cures.
It provides an additional understanding of a particular phenomenon, and the researcher can examine the situation from various perspectives.
It allows the researcher to understand the existing theories and permits them to compare them against practical examples.
Case study psychology helps students build hypotheses that will assist them in future research in the field.
So, understanding the benefits of the psychology case study will help the students to be more attentive to their academic tasks. But one challenge that will uncover moving further is how to write a case study psychology.
How to Write a Psychology Case Study?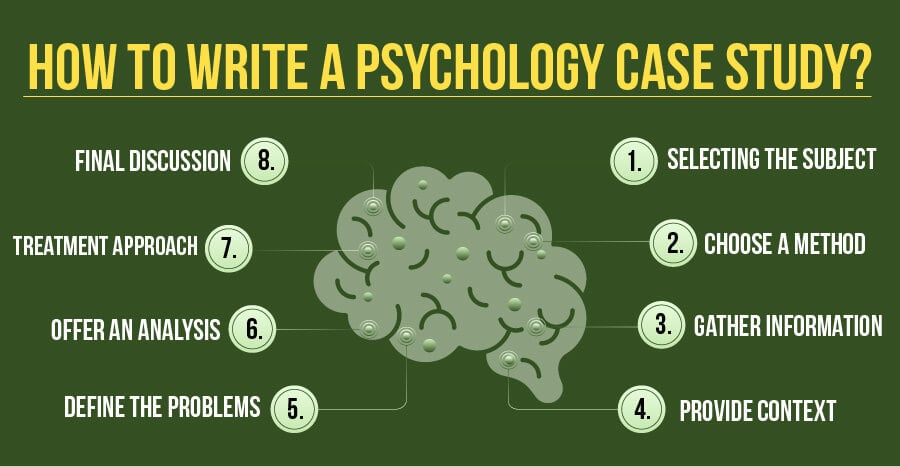 The biggest question that pops into your mind is how to write a psychology case study. Well! You need not worry, as experts have got your back! In the sections below, you will find a detailed explanation of the query.
Selecting the Subject: 
Now, if you are already assigned a topic by the teacher you do not have to hassle through the selection process. This step automatically crosses out. If not, read the instructor's requirements and hence select a community or individual to work with.
Choose a Method: 
There are two methods of writing a psychology case study apart from the above-discussed types. The prospective method observes the subject and determines psychological outcomes. While the retrospective analyses historical data to diagnose the reasons for past behaviors. So, select the appropriate method and types of case studies for the paper.
Gather Information: 
So, the next step focuses on the groundwork. Perform in-depth research using interviews, observations, and tests. Collect data on every aspect of the subject, especially on the mind, behavioral patterns, and relationships.
Provide Context: 
In this step, introduce the research subject and the validity and need of this case study. After this, offer sufficient information and define your thesis statement. Then, include background data on the research subject, such as age, gender, family and health history, relationships, strengths, and weaknesses.
Define the Problems: 
Now that your readers have ample information on the research subject, you need to list the symptoms. Make sure that these symptoms are determined directly through an analysis of the individual. Include all the emotional, sensory, and physical problems and any detail that is valuable to the study.
Offer an Analysis: 
The next step to writing a psychology case study is to offer an analysis of the above symptoms. So, explain your observations and judgment. Answer questions such as What are the possible reasons that lead to this behavior? Moreover, describe the psychological and physical factors affecting the situation.
Treatment Approach: 
The case study method in psychology also includes a treatment approach. Since you have observed the subject closely, you can offer a few suggestions for its cure. So, study all the possible treatments and select the one that best suits the situation. Explain the whole process and underline the possible cautions, such as if the research subject has specific allergies or alterations.
Final Discussion: 
The last section of the case study is the discussion, which highlights the factors, prime elements, treatments, and another approach to the subject. Also, relate your information to existing theories and underline possible limitations. Lastly, review the overall accuracy of the research and its benefits for future developments.
Now you have a clear overview of how to write a case study assignment. Follow the steps given above and write an excellent paper. It is possible to encounter a few problems in researching, drafting, and editing. Do not worry! Instead, seek assistance from our experts. So, read ahead to know how professionals at Global Assignment Help assist in writing psychology case studies. 

How Can Experts Assist in Writing Psychology Case Studies?
Read below to know how academic writers at Global Assignment Help assist students in completing psychology case studies.
Assists in Research: 
Students find it hard to gather historical information on the research subjects. No need to worry! As our experts will offer you ample data on every aspect.
Helps with Structuring: 
Structuring a document appropriately according to the university guidelines is tough. Thus, seek help from our experts and efficiently resolve this issue.
Aids in Outlining:
Our experts will help in defining a detailed outline on any topic. This road map will ease the drafting process, and students will no longer struggle with writer's block.
Offers Drafting Assistance:
Writing lengthy papers can be difficult, so our experts will quickly offer tips to write a case study. Also, you can seek personal guidance to finish the document easily.
Helps in Proofreading: 
If you are a student who struggles a lot with editing, then seek help from our experts. We will proofread your documents and minimize all possible errors.
Provides Doubt Resolution: 
If you have any doubts in the course of completing the case study, you can reach out to us 24 hours a day and 7 days a week. Our experts will instantly reply and offer accurate solutions.
Case studies in psychology are a significant part of academic writing because they analyze an individual's mind and behavior patterns. This document is often complex to write, and it is possible to be confused with its types. So, the next time, do not be stuck and search the web for, "What is a case study in psychology?". Instead, reach out to experts online and get instant help. 
Lowest price
USD 7.13
Get A+ Within Your Budget!
24/7 Customer Support
100% Customer Satisfaction
No Privacy Infringement
Quick Services
Subject Experts
Innovative Documents
FREE Tools
To Make Your Work Original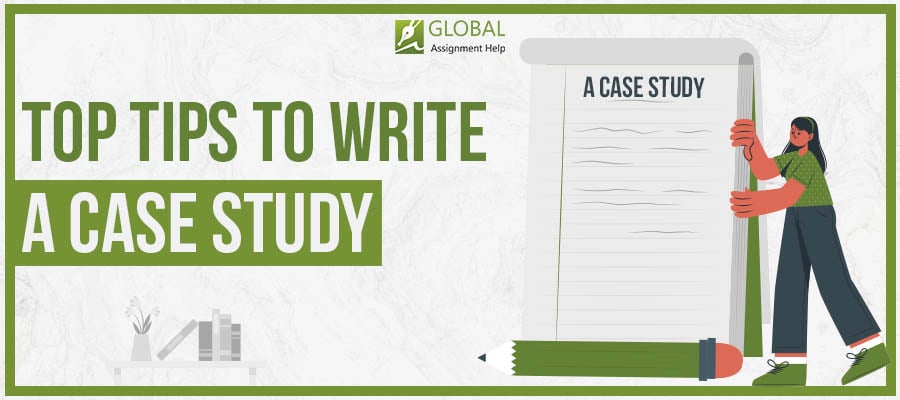 Refresh Your Case Study | Top 7 Tips for Learning to Write a Masterpiece
20-02-2023
213
16 minutes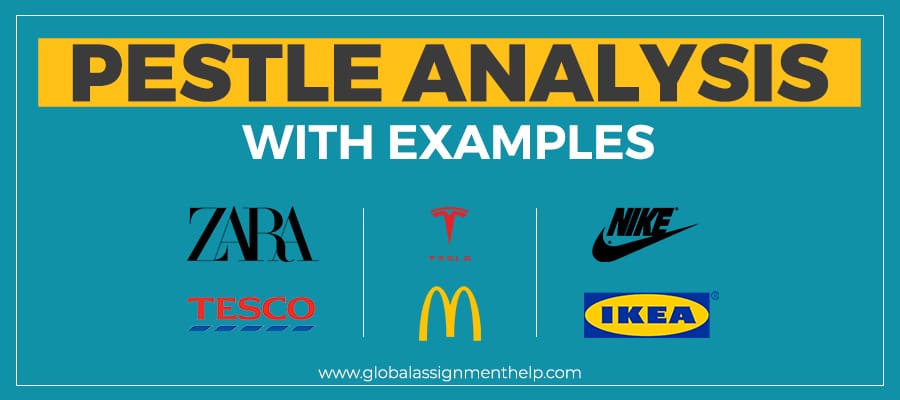 How to Do a Pestle Analysis? 6 Top Examples Included
07-10-2020
2574
13 minutes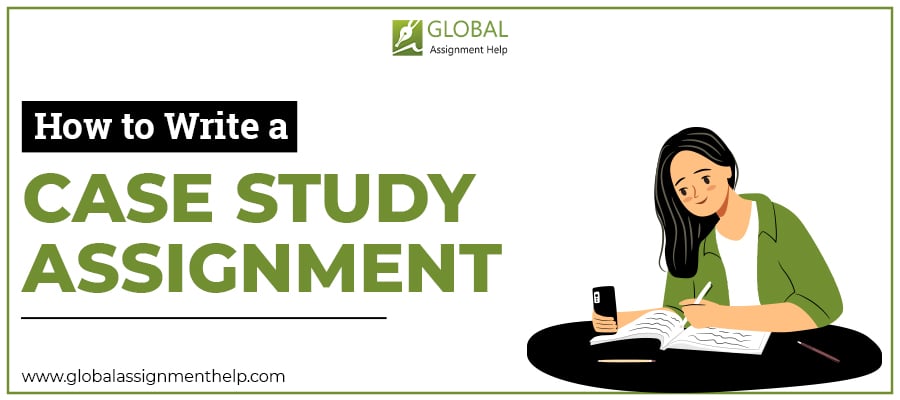 How to Write a Case Study Assignment? | A Complete Guide for the Beginners
25-03-2020
1502
11 minutes