Question :
There are following question which will full-fill the requirement of this assessment.
Differentiate in the role of leader and the function of manager.
Apply the role of a leader and the function of the manager in the given considertion.
Describe the role of leader and the manager play for the operations functions of the company.
Describe the relationship between the leadership and management in a contemporary business environment.
Answer :
Organization Selected :
Tesco
INTRODUCTION
Operations management is the study of business practices so as to gain information about the working patterns of employees with an aim to achieve high personnel efficiency and timely completion of tasks. It is basically concerned with procurement of resources and raw materials and turning them into finished goods with a view to create the highest level of efficiency possible within an organization. It is concerned with converting materials and labour into goods and services as efficiently as possible to maximize the profit of an organization (Zeng and et. al.,2014). The present report is based upon Tesco which is a retail multinational grocery store headquartered in UK. This report explores the various roles and functions of leaders and managers in an economy. Also, it includes the different characteristics which should be there in leader and manger of company. Furthermore, various models and theories of leadership with the approaches of operation management are included in this report.
A+ Grades @Affordable Prices!
We deliver all academic papers from dissertations & assignments to thesis, & case studies. 5000+ satisfied students, you could be next! Place Your Order Now!
Order Now
TASK 1
(A) Differences and similarities between a leader and manager
A person who hold certain group tasks and subset of company is called manager. It is requiredby him to manage all the day-to-day tasks along with the employees in an entity. He is the one who is responsible for the personnel reporting to him. They should possesscertain skills in relation to effective communication, team management and collaborative working. A manager always inspires with his works and deeds as well as lead the group of members towards the realisation of goals.
A leader is an individual who aligns the behaviour of employees of an organisation towards creation ofnew ideas and views that inspire the team to deliver performance effectively. A leader work towards a common goal to accomplish the result. They set directions for others and create laws for the group of people who follow their guidance.
Differences between leader and manager:
Leaders create vision and managers create goals:
Leaders made the picture of what they look as possible and motivate and engage their people in turn the vision into reality (Balasubramaniam and et. al., 2016). They perceive beyond what individuals think. They activate people to do and think something bigger. They know that teams are skilled and can accomplish a lot working together than individuals completed in Tesco. Managers believe on setting, counting and accomplish goals. They reach to situations exceed their goals.
Leaders are changers agents, managers maintain the status quo:
Leaders are proud motivators. Innovation is their basic need. They meet change and know that even if things are changing, there willbe a better way to forward in Tesco. And they understand and consent over the fact that changes brings the uniformity. Managers cling with what acts, reform systems, structures to make them better.
Leaders are unique, managers copy:
Leaders develop themselves by their tactics and competence. They are self-aware and work consistently to build their innovative and differentiated them from others. They are comfortable in their own ways and willing to frame the image (Rushton, Croucher and Baker, 2014). They're authentic and visible to their roles. Managers copy behaviors they learn from individual and copy their leadership style rather than understanding it.
Leaders take risks, managers control risks.
Leaders are willing to adopt new things even if they may fail to adopt . They know that failure is a path of success. Managers follows to minimize risk. They try to avoid or control problems rather than adopting that.
Similarities between manager and leader
Both supervise groups or teams of people:
Both the leaders and manager supervise the group of people to reach the goals. They supervise with the communication, leadership and motivation skills etc. so they work in the same motive to reach its objectives.
Both will typically evaluate employees:
Managers and employees keenly observe the activities and behaviour of their team members and work to achieve these goals in the Tesco. Managers influence their employees by motivating the behaviour of employees.
Both are accountable for results:
Managers and leaders both work for the common goals. So that they are accountable for the results that are achieve by the group members give learning for the tasks (Jacobs, Chase and Lummus, 2014).
(B) Function of manager according to Fayol
In an organisation, managers perform many functions so as to ensure effective management of all the operations of an entity. Also, these functions clearly specify the duties of manager in relation to the activities being conducted in an entity (Punyateera and et. al., 2014). In relation to Tesco, managers perform all the functions in accordance with the five functions of management proposed by Fayol. These functions are briefly described below:-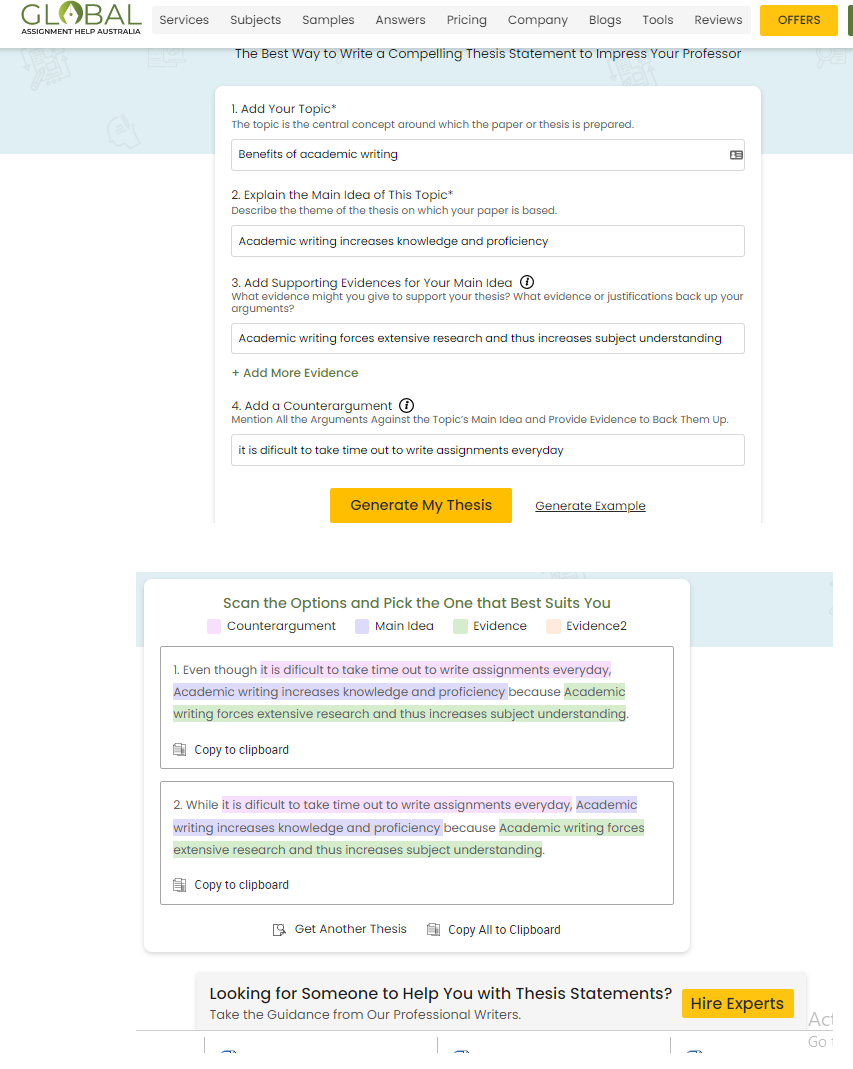 (Source: Functions of Management, 2018)
Planning: It is one of the key functions of manager of any organisation. This function is concerned with making plans and policies for the effective functioning of organisation and also taking any necessary decision that has to be taken in accordance with the plan and its execution. Managers have to ensure that all the activities in the organisation are being carried out in compliance with the planning and decisions taken.
Organising: Another essential function of any entity is the organisation of resources and funds by managers so that the employees within the entity can effectively conduct all the activities in relation to the job given to them.
Commanding: This involves requiring managers to supervise all the activities being performed within the entity and also to make sure that personnel comply with the set patterns so that they can perform routine tasks effectively (Jacobs, Chase and Lummus, 2014). Also, this functions involves effective communication with all the employees of an organisation and communicating them the need to stay aligned with the organisational activities.
Control: Managers are the one who monitor the work done by employees of an organisation and to ensure that their behavioural patterns remain aligned with the objectives of an organisation.
Coordination: It is very important for manager to ensure that employees follow all the
procedures so that every function perform by entity enrich the functions perform by other departments and units of company.
The above functions are the 5 major functions of a manager that need to be complied within an entity.
(C) Situational leadership, systems leadership and contingency leadership
Leaders play an essential role in any enterprise as they are the ones who develop plans for the smooth running and then look into the execution of these strategies in an effective manner in an organisation. All the efforts made by leaders get paid off when the company grows or expands its operations in long run. These play a very important role in Tesco as they are the ones responsible for ensuring that operations are properly performed and the behavioural pattern of employees are in accordance with the norms set by enterprise. It is very important for leaders to adopt appropriate leadership style so that improvements can be brought in the file of performance of employees can be improved. Various styles of leadership that can be understood by the given points:
Situational theory of leadership: This is style of leadership comes into action where changes arise as per the various situations that take place at workplace. This leadership style is not based on some specific skills of leader as it works on the basic principle that there is no best form of leadership and leaders modify their pattern of working as per the various situations that arise in an entity (Marchington and et. al., 2016). Also, it is very important for leaders to have analytical skills so he can choose appropriate leadership style as per the situations. Mainly this approach is more task-oriented. A good leader needs to have a flexible approach along with possession of required skills, knowledge, expertise and competence to direct the behavipur pf subordinates towards the organisational goals. By bringing adjustments in working patterns, leaders try to enhance the employee's morale and motivate them to work in an effective and efficient manner towards the completion of specified tasks and realisation of goals.
Contingency approach of leadership: This is another approach of leadership and this consider both personality of leader and the situation in which leader perform. Mainly this approach reflect that leadership approach is not only based on the situations exist but also on the ability to control the situations (Pundi and et. al., 2015). Leader is the one who remain responsible to communicate with employees and specific goals. It is very essential that leader should have a clear objective what he wants to achieve so he can guide and give directions to employees. This theory mainly reflects that leader can go for two different leadership style that can be people oriented or can be task oriented. It is one of the most appropriate theory of leader which leads to effective completion of all business operations.
Systems leadership: This is another approach of leadership where leaders should treat organisation as a system which is related with manmade or natural components. Features of this theory is that it provides an opportunity to understand, analyse and think about company. Leader is the one who transform various function of organisations into systems. An organisation is known as set of various components which includes workers, equipments, information, fixed assets and other resources. Overall it helps in creating and maintaining an environment which ensure completion of all business activities in effective manner.
TASK 2
1. Key approaches of operations management and role its uses in store
Operations management is the study of business practices so as to gain information about the working patterns of employees with an aim to achieve high personnel efficiency and timely completion of tasks. Both leaders and managers play an important role in a company as these are the one who ensure effective execution of various approaches of operation management and at the same time help in achieving set business objectives (Shirae and et. al., Fujitsu Ltd, 2015). Main function of operation management is to improve productivity of organisation with available resources. Various approaches of operation management are:-
Total quality management: This approach of operation management involves monitor and control of all important activities of an organisation so it can maintain the level of its quality, this consists create and implement quality improvement and quality control. Main aim of this approach is to improve performance and quality of all functions perform by organisation so it can meet expectations of its target customers and can retain them for long time period (Zeng and et. al., 2014).This approach is based on seven principles which involves: customer focus, people involvement, strong leadership, systematic approach, continuous improvement, proper decision making and a good relation with suppliers.
Just in time: This is another approach of operation management which helps in decrease wastes and improve efficiency by receive goods when it require i.e. is production process in order to reduce inventory cost (Penn and Pennix, 2017). One of the main benefits of this approach is that it help company in reduce the storage space so that goods can be stored only at time of their use so company can saves the money. This approach also support in reduction of raw material as goods are only received when required. BY applying JIT in its operations, Tesco can improve business efficiency and can offer its quality products to its customers at lower prices.
Six Sigma: This approach of operation management helps in remove defects from all business process which help in offer featured products and services to its customers. With implementation of this approach company can achieve satisfaction of its customers through which it can sustain in market for long run. In this way, company can improve return on its investment, prevent defects and achieve its set business objectives.
Lean production: This is a systematic approach of operation management which help in remove elimination of waste from production system which improve overall quality of product, reduce unnecessary use of manpower and also enhance efficiency. Further, this also helps in deal with various issues, provide better working environment and enhance productivity of workers.
Queuing theory: This approach of operation management is the one in which mathematical analysis of waiting linesis done in order to predict the time of waiting lines (Rushton, Croucher and Baker, 2014).This approach help company to deal with the issues arise while serving the customers. It help in prepare the work stations and ensure delivery of service to client on time and also reduce unnecessary requirement of manpower.
2. Role of store manager
A store manager or retail manager is an individual or person responsible for day to day operations of a store.The employees working in store have to report to store manager and manager of store have to do reporting to district or area or general manager.They are senior member of staff in store and responsible for overall activities. The roles of store manager in Tesco are as follows:
Recruitment and selection- The store manager requires skilled and knowledgeable staff and worker for working. It is the responsibilities of superior to recruit and select best candidate for given profile. Tesco also requires highly skilled and efficient subordinates for running business smoothly and successfully.
Product management- It is the most important responsibility of store manager to do proper management of product. All goods are taken care by the authorised person. The proper checking, requirements all are done by superior in order to avoid issues. Tesco manager also perform this duty for organisation so that requirement of goods can be known and properly management can be done.
Basic computer applications- The store manager should have basic computer knowledge. All the receipts, bills are prepared by that person only (Thornburg, Ustun and Krogh, 2016). In case of any mistake while preparing bills company have to face loss. Tesco store manager have good knowledge of such computer application to use in organisation.
Prepare Budget- A store manager prepare budget for operations required in store. The budget is prepared on basis of estimation data and past report (Punyateera and et. al., 2014). It helps in improving efficiency and effectiveness of business. Tesco manager prepare budget viewing market, report, data, information for achieving goal and objectives. Budget should be flexible enough.
Cost minimization- The managers do efforts for minimizing cost of production with maximum output. It also ensure for optimise utilization of resources. This helps in managing cost and achieving goal and objectives. Tesco also uses best techniques and tools such as lean manufacturing, six sigma for reducing and minimizing waste.
Creating positive environment- The store manager is responsible for creating positive and good environment at workplace. This leads to performance improvement, productivity increase and creating morale among employees (Webb, 2017). Tesco has very calm and positive environment for their working staff so that they can gave their best and achieve final goal and objective.
Handling problems and questions of customers- It is the most important role of store manager to handle customers' problems and questions and give them best solutions. It assists in creating loyalty and goodwill of firm. The store manager of Tesco solve consumer queries very smoothly so that they attract to company for purchase of goods and services.
3. Importance of operations management
Operation management is the area which is concerned with designing and controlling of process of production and re-designing of business operations in goods and services. It is managing production process in which inputs (raw materials, labour, and energy) is converted into output (goods and service). It covers various sectors such as baking systems, companies, hospitals, customers, technology and working with suppliers. It is major functions in company along with supply chains, human resources, marketing and finance (Wild, 2017). It is concerned with planning, supervising and organising in manufacturing, production or service provisions. It is also called supply chain management and logistics. It is administration of business practices for creating highest level efficiency within organisation. The person managing operations is called operation manager who have various skills for operating such as organisation abilities, communication.The importance of operations management as per Tesco is as follows:
Satisfaction of customer ends- The operation management has duty to satisfy customer need and want by providing high and good quality goods and services. As consumers are king of market, if they are satisfied then organisation can achieve their goal and objective. It is firm responsibility on meeting and satisfying end user need. Tesco plays an importance role in fulfilling demand and supply of users.
Inventory management- It is like just in time approach which helps in raw material ordering of same amount required for production process (Pundi and et. al., 2015). It reduces wastage of resources and only those stock requires in firm is ordered for particular period of time (Zeng and et. al., 2014). As unused ordering increases cost so when required then only it should be ordered. The operation manages each and every inventory available in company very effectively and efficiently. Tesco operation manager perform such duties for business growth.
Reduce wastage of resources- The wastage can be reduced by using six sigma and lean management for various resources. It assist organisation for minimizing wastage through such techniques. This helps in increasing profitability of firm. Tesco uses such approaches for their business to minimize cost and maximize profits.
Providence of long term benefits- The operation management helps organisation to provide benefits to their customers and employees. It also assists delivering products on time. Through application of operation management operating cost reduces and customer purchase price at reasonable price (Christopher, 2016). This creates positive impact and brand image for product and company. Tesco also provide benefits for long term to their workers, employees and customers.
Thus, apart from above there is various other importance of operations management. It improves overall productivity, focusing on using resources in best and possible manner to achieve goals. It also handles issues such as design, maintenance and operations of system used for production of goods. Thus, these are the importance of Tesco in context of operation management.
4. Factors affecting operations management
There are various external factors which affect company's operations and decisions.It is necessary for company to examine impact of external elements to avoid future problems. The factors affecting operations management are: political, economic, legal, social, technological and environmental. It also affects decision making of manager for betterment of firm. The following points are explained below:
Political Factors- It is the government intervenes in economy including tax, environmental, trade restrictions, political stability, labour, tariffs. It also includes goods and services required by government to provide or to be provided. The government has impact on health, infrastructure and education. As Tesco claims that it has no political affiliations and do not support parties. In 2003 it has made $44713 donations to various parties for existing in market. Tesco and Walmart influence government for tax reduction and permission for expansion. Tesco should analyse following before entering into market such as legal framework for contract, political stability and intellectual property rights.
Economic Factors- These factors greatly affect operations of business and its decision making. It includes interest rates, inflation, exchange and economic growth (Balasubramaniam and et. al., 2016). In 2009 Tesco was considered ten percent growth because of financial crisis which hit whole world. The positive aspect of recession helps Tesco to increase output as customer eat out less and eat more at home. It is very different to predict economic condition of any country, but firm need to be prepared themselves for facing any issues related with economy.
Social Factors- It affects demand for company's products and their operations. The factors are age distribution, safety, health consciousness, population growth rate etc. This greatly affects business and operations. The ageing also discouraging food retailers as they eat less. Tesco business increase people became health conscious and prefer to eat good and hygiene foods. As per need and want of customer, products should be manufactured and sold. The society depends upon such factors and accordingly act.
Technological Factors- It means new invention and innovation of goods and services using latest and updated technology. It includes automation, research and development, technology incentives, new ideas, creativity. It determines barriers for entry, influencing outsourcing decisions and minimum efficient production level (Grahn, Johansson and McKelvey, 2014). It affects cost, quality and leads for innovation. It directly affects supply chain, process of grocery and food retailers in technology. The work of supermarkets is affected by using internet for online grocery retailing which helps Tesco to grow. The new wine app used by Tesco for buying selected wine directly from mobile phone.
Legal Factors- It can affects Company operates, demand for products and its cost. The factors under legal are health and safety, antitrust, discrimination and consumer law. As increase in tax rate affect non food sectors of Tesco such as clothing. All legal laws made need to be followed by corporation for surviving in surrounding. Different legal laws framed for different purpose which needs to be followed.
Environmental Factors- It affects industries such as insurance, tourism and farming. The factors includes ecological and environments including climate, weather, change. As increase in consumer awareness Tesco added carbon footprint on dairy products, orange and potatoes juice which aims for breading non food items (Haimes, 2015). In order to survive in environment each and every company need to follow some rules and regulation of society. It ensures that company is following corporate social responsibility towards surrounding and increasing value and goodwill.
5. Impact of factors for decision making of store manager
Decision making is process or action for making important decisions. It is very important for manager to make effective and efficient decision for firm which should provide long term benefits. As there are various factors which influence decision making of individual. It is significant for superior to identify and examine each and every element for making better strategic decisions. With the help of examination of every factors strength and weaknesses can be identified. It also assists in examing political, legal, social, technological, and legal and environment factors. By evaluation of such factors store manager can easily better decision. The impact of factors for decision making of store manger are increasing brand images for external, plan can be made for return on investment. The aim of every business is to earn maximum profit with minimum cost along with sustainability and growth. Such elements make aware to manager to work effectively and efficiently. It also effect on resources of firm, poor decision leads to loss and good decision leads to gain. Through better understanding of factors productivity and profitability can be maximised (Hugos, 2018). The manager is made to solve problems of customers as well as employees. The better, fast decision help for taking advantage of business opportunities and avoid pitfalls. The elements help in reframing problems, making choice with evidence. Thus, every store manager needs to make decision as per situation based. Here, Tesco manager makes decision only after analysing each and every factor such as political, strength and weaknesses. It examines and identify problems if any and get solution for it.
Experts Are Listening!
Have doubts about academic writing? Clear all of them in a minute! Call the experts and get your answers immediately! Dial Now!Contact Us
CONCLUSION
From the above given assignment it can be summarised that operation management assist in improving efficiency along with profitability of business. Both leader and manager are important person for business as through them goal and objective are achieved. There are various functions of manager which helps in improving efficiency and effectiveness of firm along with profits and sustainability. There is various leadership style followed in Tesco for improving qualities of leaders. As there is various approach of operation management such as six sigma, lean management, Just in time etc assist in minimizing waste and improving quality and quantity of products. It also contributes for profit maximization and sustainability. The operation manager has various role and responsibilities and their aim is to achieve goal objective. The file has explained about importance of operations management in store for product improvement, quality maintaining. With the help of PESTEL analysis, the effect of external environment on operations management is evaluated.
REFERENCES
Balasubramaniam, K., and et. al., 2016. Energy management system for enhanced resiliency of microgrids during islanded operation. Electric Power Systems Research. 137. pp.133-141.
Christopher, M., 2016. Logistics & supply chain management. Pearson UK.
Grahn, M., Johansson, K. and McKelvey, T., 2014. Model-based diesel Engine Management System optimization for transient engine operation. Control Engineering Practice. 29. pp.103-114.
Haimes, Y. Y., 2015. Risk modeling, assessment, and management. John Wiley & Sons.
He, J., Li, K. and Chai, X., Huawei Technologies Co Ltd, 2014. Method for executing management operation by communication terminal and a terminal and system thereof. U.S. Patent 8,700,757.
Hugos, M. H., 2018. Essentials of supply chain management. John Wiley & Sons.
Jacobs, F. R., Chase, R. B. and Lummus, R. R., 2014. Operations and supply chain management (pp. 533-535). New York, NY: McGraw-Hill/Irwin.
Marchington, M., and et. al., 2016. Human resource management at work. Kogan Page Publishers.
You may also like to read: Assess and Develop leadership Skills