Thesis Statement: A Strong Pillar of Thesis
Table Of Contents
A thesis is like Mondays!! Still, you have to survive it as it is a crucial part of your academic life. Writing a thesis is not an easy job, but it is your job to make it easy. That what academic life is about. You have to make impossible things possible but also make sure that it is appropriate and relevant. Sometimes, students are unable to create a perfect thesis statement, and that is why they seek thesis help from experienced writers and professionals. While struggling with the thesis, they create a mess in the whole paper, and in the end, it looks like a puzzle, which leads to bad grades in their academic document. If you are also struggling with thesis writing, then have a look at this blog and complete the academic paper to get the desired scores. Let's have a glance at this informative blog.
What Is a Thesis Statement? Purpose Included
A thesis is a crucial part of academic life, and a thesis statement is a one-sentence declaration to define the intention. It also contains a summation of the main idea. This statement mainly consists of a unique claim or seeks to answer a crucial question. You have to draft the thesis in such a way that it clears the idea of the subject. You have to include the thesis statement in the first paragraph to support the theme. It helps the reader to get the gist of the topic.
A thesis statement basically makes the document worthy as it contains different arguments and opinions related to the topic. While drafting the thesis statement, you have to ensure that it grabs the attention of the reader. He doesn't feel like he just went through the document and ended up. You have to write the thesis statement that connects to your thesis. If you're struggling to understand how a particular idea relates directly to the thesis statement, it is a sign that you are not aware of the purpose of the thesis.
The main aim or purpose of the thesis statement is to give information to the reader about what the entire argument is about. It always comes in the first paragraph. A thesis statement is not a small fact but, it is an idea or opinion that others may dispute. Being a student, it is your job to convince the reader that your argument is valid with your thoughts, viewpoints, and examples. It mainly supports your whole document with your logical statements. A thesis statement is a combination of ideas and research that you have extracted into your thoughts, and the rest of your paper will unpack it and present the facts, figures, and examples to show how you arrived at this idea. Always make sure that the thesis statement does not contain an obvious or indisputable fact. If your thesis is simple and obvious, then it will not be enough for you to argue, and no one will show interest in reading the document.
Well, for now, this will help you know what exactly a thesis statement is. Sometimes, many of you struggle with the academic paper and look for online assignment help experts.
Have a look at the next section to clear your doubts.
How to Write a Strong Thesis Statement?
Now that you know what is the thesis statement and its purpose, you have to make sure that you write a good thesis statement. Well, many students are unable to judge what exactly a good thesis statement is. So, this section will clear your doubt, and you can smoothly write the thesis statement that will persuade the reader with your thoughts.
Let's take a read.
Be Specific
To write a perfect thesis statement, you have to ensure that whatever argument you are writing is specific. The central idea you are giving must be related to the topic. To make your content more reliable and attractive, you have to stick to the point. While arguing, you have to make sure that the statement must contain too many specific ideas and examples.
Make a Clear Argument
While writing the document, you have to make sure that the thesis statement must have a clear argument. In the thesis, there are a few sets of parameters as you cannot include multiple arguments. You have to ensure that whatever thesis statement you write must direct the reader in a particular direction. To make it easy, you can draft it to like; "In this document, I argue that____."
State a Strong Evidence
While writing the thesis, you have to ensure that the thesis statement must contain strong evidence to support the particular argument. You can use facts, figures, examples, news, etc., to support your statement. Also, you have to include all your viewpoints on why the reader must be persuaded with your thesis statement. Try to craft a thesis statement that puts forward a unique perspective for the reader.
Frame Question Bubbles
While making a thesis statement, you have to ensure that whatever you write should be answerable. You have to frame questions on your assumptions. While doing so, you have to think like a reader about what he will assume before accepting your argument. Try to think of different ways in which the argument satisfies all the needs of the reader in one go.
Don't Go Out of the Context
Always keep this thing in mind the thesis statement must be related to the thesis. You do not have to go out of context. Do not make the thesis statement using fancy language. Also, you need not be so clever to fool the reader by providing false information. Keep the focus on the main idea and stick to it till the end. Do not try the strategies that weaken your central idea. Your professor will be impressed with the things that are clear and concise.
Now that you have all the information about how to make a thesis statement, you have to understand its types. Students do not get in-depth knowledge and start writing vague information. The coming section will resolve all your queries.
What Are the Types of Thesis Statement
Now, when you are all set to make a strong thesis statement, here come the types. Being a student, you should know that there are different ways to make a thesis statement as per the type of thesis.
Let's take a read!!
Argumentative
In an argumentative thesis, you have to make strong arguments related to the topic. Also, you have to include your opinions to persuade the reader. Ensure that by the time your reader reaches the end, he must get your viewpoint. There will be a clear image of your thesis throughout the document.
Analytical
In this type of thesis, you must communicate your idea of a given source or set of sources. In this, a thesis statement should explain the conclusion of your analysis. It must lead the reader to satisfaction. It may also be helpful to determine the specific point by examining the analysis.
Expository
The expository thesis provides an informational breakdown of a topic and educates readers using specific details. It may be hard to draft a thesis statement that is of use in an expository, but you can summarize your viewpoint. By mentioning your intention, you can ensure a new piece of information that supports the central idea of your thesis.
Well, this is all about the thesis statement. You have to make sure that you frame the correct statements along with the arguments. You have to make sure that you do not repeat any mistakes in the document. Hope this blog helps you to ace your academic paper now.
In case you still find the academic paper difficult, then you need not worry as the experts of Global Assignment Help provide thesis help to the students. They give assistance related to academic writing so that students can ace the academic paper.
Stop Struggling & Reach Out to Experienced Thesis Writers
Well, we hope this blog has resolved all your queries regarding the thesis statement. You can now complete your document without having any issues. In case you face any difficulties, then you can seek assignment help from the experts of Global Assignment Help. They provide academic writing service by conducting research from head to toe and include all the mandatory information in the academic paper. Our thesis writers ask for the requirements from the students and make sure to include all the things that the students have mentioned while ordering the academic paper. They know that every university has different guidelines. That's why they work as per the university guidelines. The experts also provide thesis help exciting features to the students, such as a free Plagiarism report, free outline, on-time delivery, a team of certified writers, and exclusive content. Good Luck!
Students also like to read:
Lowest price
USD 7.13
Get A+ Within Your Budget!
24/7 Customer Support
100% Customer Satisfaction
No Privacy Infringement
Quick Services
Subject Experts
Innovative Documents
FREE Tools
To Make Your Work Original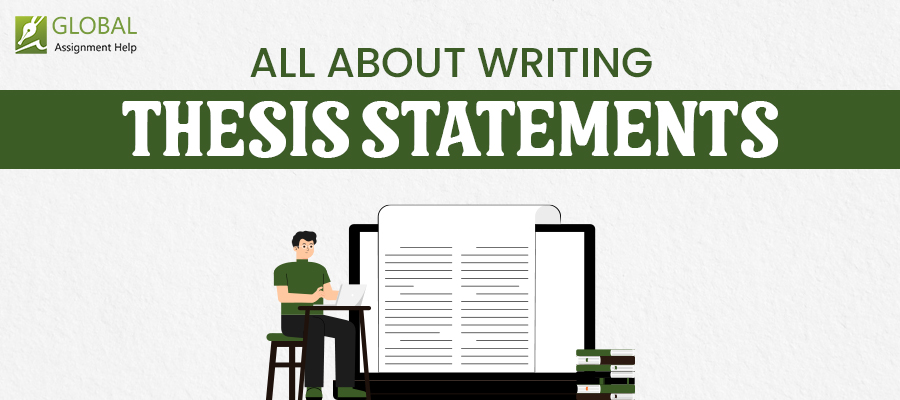 How to Write a Thesis Statement that Covers Every Essential Aspect?
06-07-2023
334
14 minutes