Assessment Hack: How to Write a Thesis Statement?
Table Of Contents
The most horrifying nightmare of every Australian student's academic life is how to write a thesis statement. Many students face a lot of issues in creating a powerful thesis statement because they don't know. These students find themselves stuck after seeking, where they can get their query resolved. If you are one of those students, then you are on the right page. Because here, you are going to get some amazing details regarding the thesis statement. Knowing them will erase all of your queries in a blink of an eye. So read this blog till the end & you will understand how we are going to take hurdles out of your academic race.
What is a Thesis Statement?
A thesis statement is the part of an introduction that is written just after the completion of the first paragraph. It helps readers to know what the assessment is all about. Without a thesis statement, no assessment can be able to find its worth. Just like our body can't function without blood circulation from the heart, a document cannot find its true value without the formation of the thesis statement. It works as a heart for an academic paper because all the work inside it depends on the statement. It is one of the essential parts of any academic paper. With this para, students can easily understand what is a thesis statement?
So let's get into more depth with the help of the 3 parts of a thesis statement.
What Are the Parts of the Thesis Statement?
Many students are now thinking, is this true? Does the thesis statement really have parts because all of them are different from each other? Yes, you are right none of the thesis statements are similar. Not only that, none of them follows a similar structure either. But according to dissertation help online experts there are three things common in all those thesis statements. And they are: -
Topic - The essential thing in all the thesis statements is the name of the topic. The presentation of the topic in the first line of the statement is necessary. It helps readers to connect with your opinion.
Opinion - Basically, a thesis statement is generated to prove the opinions of the writers. So, it must include the details regarding that opinion which writer wants to prove true.
Reasons - It also includes the logic behind reaching towards those opinions. We can also term those reasons as evidence. It helps writers to support their opinion or thoughts.
These are the 3 things shared in all the thesis statements. Without even one of them, a thesis statement shouldn't be justified.
Moreover, many Australian students wanted to know how to write a thesis statement for their assessment. To help those students, here is a step-by-step guide.
How to Write a Strong Thesis Statement?
Create a Question - One of the basic essential things for creating thesis statement is the question. Ultimately, the entire thesis statement is a question that needs resolution. But you can't get questions until you are familiar with your topic. In the first step, students need to get familiar with the topic & need to think about what they can question here?
Perform Brainstorming - After finding the question, students need ideas for how they can solve that problem. To do that, they can use brainstorming. It is a technique used by professionals to generate ideas & thoughts regarding any topic or query.
Find the Answer - With the help of brainstorming, students can get ideas regarding the answer to their questions. It is not compulsory to get one answer from brainstorming; students can also get various ideas for solutions. At that time, they need to select the most appropriate answer for their assessment.
Make a Road Map - After evaluating & finding the answer, students need to make a road map to present this information in their thesis statement. Here, they need to make a plan &for the arrangement of the statement.
Start Creating - This is the last step of how to write a thesis statement? In this, students need to develop their thesis statement. In this step, students can include the sentence presenting thoughts of the people against their thesis statement.
These are the 5 steps that can help solve many Australian students' queries who are searching for a way to develop a thesis statement for assessment.
Some students wanted to know strong thesis statement examples. So now it's time to solve their query without wasting a single minute.
5 Powerful Examples of Thesis Statement
Australian people should add morning exercise to their routine. It will help them to avoid the risk of high blood pressure, as well as it will keep their body in a healthy shape.
Too much alcohol consumption can destroy the personal health of a being. It can also lead to liver failure, heart problems, & uncertain increment in weight.
Reading helps students to develop more than one thinking skill. It increases their comprehension skills, improves their vocabulary, leads towards change in their life which they have never seen or expected for themselves.
Internet is playing a most dramatic role in today's world. It helps people to connect with each other easily. And on the other hand, it also leads people far from their families.
By struggling from the lifelong effect of the transplant. People who donate their kidneys should be compensated financially for the sacrifice they make.
These are the 5 powerful examples of thesis statements for students who want to know how a thesis statement looks like. It can also help students who are seeking thesis statement starters to start their assessment. With the help of these examples, they can understand how they need to begin their statement generation.
With this, any student can understand how to develop a thesis statement for assessment. But many other Australian students are still struggling to write their thesis statements & are seeking thesis writing help from online service providers. To solve their query, here is the best solution: -
Still Stuck? Transfer Your Worries to Global Assignment Help Experts!
Global Assignment Helpis one of the most trusted websites in the online market. It is also the most asked assessment service provider present in the Australian online market. Many students believe we are the only reason behind their growth in academia. Some of them also seek research paper writing help from our services. These students know we are the only ones who can solve their queries from the root of the problem. And the mind-blowing part is that every student who took assistance from us is satisfied & sure that they are going to reach us whenever they face any academic queries.
The most important thing about our organization that makes us different from all other assignment helpers is the reliable features & benefits that we provide to all our customers. Some of the astonishing benefits we provide to our customers are: -
Assistance from Experts
On-time Delivery
Round-the-clock Customer Support
100% Privacy
Full Transfer of Ownership
Exciting Freebies
Epic Discounts & Offers
Pocket-friendly Rates
Stop wasting time on the things you don't like. Take our assignment help Perth services & use that time for the things you like the most.
Students also look for:
Lowest price
USD 7.13
Get A+ Within Your Budget!
24/7 Customer Support
100% Customer Satisfaction
No Privacy Infringement
Quick Services
Subject Experts
Innovative Documents
FREE Tools
To Make Your Work Original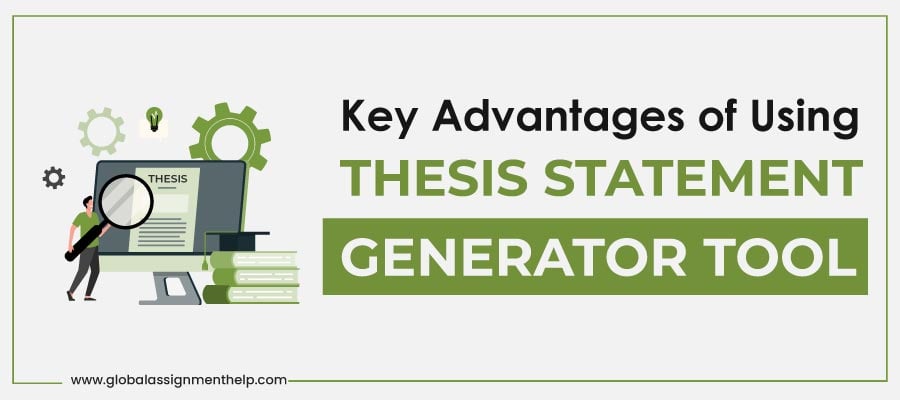 Thesis Statement Generator Tool: Advantages That Spike Your Interest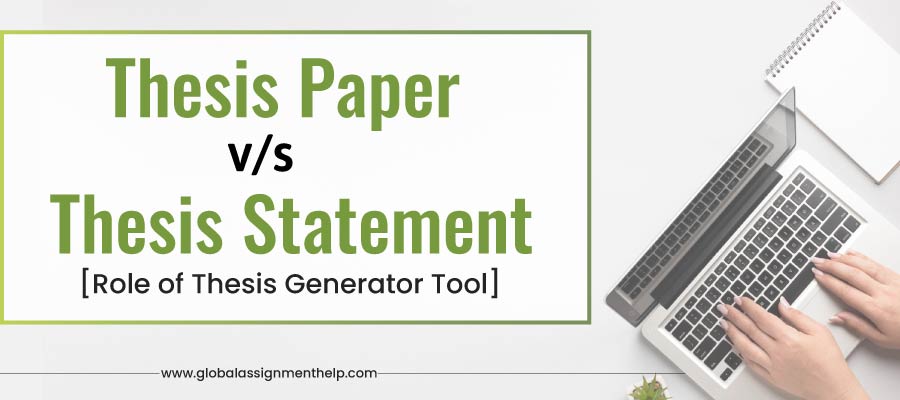 Thesis Statement Generator Tool: An Account of Thesis Paper v/s Thesis Statement
03-10-2022
272
10 minutes