What Can Students Learn from Donald Trump?
He may be regarded as the most despised president ever but you got to admit, he is a seasoned campaigner and knows what he is doing. There is something strange about Donald Trump that makes him such a sensation. Despite all the censuring, he managed to become the ultimate kingpin of the global politics which seriously requires some skills! People from all walks of life, and especially students can learn so much from him to achieve greatness. Below are five valuable lessons that you can learn from the success story of Donald Trump:
Having a Strong Self-Belief
Not many know, but the 45th president of the United States filed bankruptcy several times but successfully got back on his feet post those debacles. The important thing to learn though is, there may be setbacks in life but it's crucial not to lose confidence in yourself. A strong self-belief can drag you out from the toughest of the situations.
Define Your Goals
Donald Trump was a hugely successful businessman and a capitalist who achieved almost everything in life but never went complacent about his goals. Even after being a laughing stock for a decade, he didn't shrug off his adamance about contesting elections, and what unfolded later was historic. He set his eyes on his goal and achieved it! It teaches you to set targets and work towards them no matter what.
Live Up to Your Promises
A great leader once said,"People don't trust words, they trust actions." It is important to make promises but living up to them is what counts. Trump made numerous promises throughout his campaign with an undertaking of not to disappoint. Eventually, people realized that he did as he said. This teaches the habit of living by one's words that culminates into cementing trust in people's hearts.
Never Back Down
The American mandate of Trump as president was a shocker for everyone but the man himself. His idea of running the elections wasn't supported by anyone that could have easily made him withdraw his candidature, but that didn't happen. He decided not to step back but fight, and the rest is history. There may be times when you'll find yourself all alone, but never back down. Never rule out meekest of the chances that you stand, and strive for what you want to achieve.
You can read this blog: 5 Things Students Can Learn from the Olympic Games
Face Criticism with Delight
With no political background whatsoever, Donald Trump faced a lot of criticism when he began his campaign but it never shook his confidence even by a whisker. He welcomed all the carping with ease and never lost his cool by any means. This quality of his teaches you to take criticism positively and learn from how people perceive you. Keeping your chin up while facing criticism will always give you an upper-hand over your counterparts.
Hope you enjoyed reading this blog!
If you're a college-goer and need help in assignment writing, dissertation, essay, etc., then you can contact us at Global Assignment Help. We have a team of excellent professionals who can provide assistance in drafting all sorts of academic documents at pocket-friendly prices.
Lowest price
USD 7.13
Get A+ Within Your Budget!
24/7 Customer Support
100% Customer Satisfaction
No Privacy Infringement
Quick Services
Subject Experts
Innovative Documents
FREE Tools
To Make Your Work Original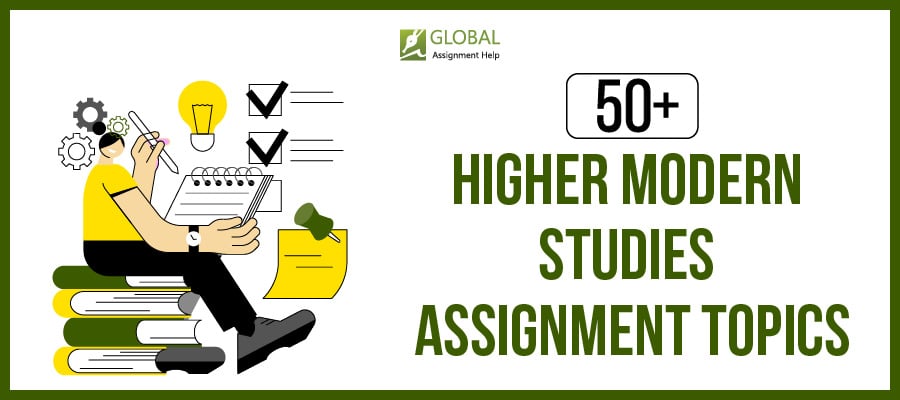 50+ Higher Modern Studies Assignment Topics to Ace Your Paper!
26-09-2023
143
13 minutes