Academics Made Easy! 5 Academic Tools That a Scholar Must Know About!
Assignments, papers, studies, and classes, a student's life is never easy. Things get more challenging when these tasks are topped with a set deadline. Not to forget, students do have to manage their personal life as well! Friends, family, gatherings, outings, and whatnot. Students always have to sacrifice things they like to finish their academic requirements. Everyone has done it at least once. Well, if you have also done it, you might have wondered how you can complete these academic tasks faster and get over these issues. You are not wrong if you felt like skipping a few tasks to attend a family gathering which was long due as you only have limited hours in a day, and sadly not everything can be managed with that simplicity. 
A+ Grades @Affordable Prices!
We deliver all academic papers from dissertations & assignments to thesis, & case studies. 5000+ satisfied students, you could be next! Place Your Order Now!
Order Now
Wait, it can be done!
But How? The answer to this how is the foundation of this blog! In this blog, you will read about five academic tools that can make your life easier and allow you to finish the papers faster and effortlessly. There might be a lot of questions arising in your mind about how you can finish the piece. What are academic tools? How to use them? Where to find them? Do not worry, as all your queries will be answered by the end of this blog, so ensure you read it till the end.
Now without further ado, let's begin with the first query, what are academic tools?
What are Academic Tools? Why Do Students Need them?
The logic behind academic tools is simple. These are applications that can minimize your efforts while finishing a particular academic task. The idea is to bring efficiency and save time while maintaining the quality and integrity of the paper. First, there are tools like MS word that are basic and can help you format the paper, and then there are advanced intelligent tools like dissertation proposal outline generator that can help you create a proposal for your paper in just a few clicks! The possibilities with these tools can be endless for your submissions. 
Students often face various issues while finishing the papers assigned to them. It is natural to find academic essay writing challenging; however, diligent students often get stuck at other tasks in an assignment, for example, proofreading, creating an outline, referencing the paper, paraphrasing the plagiarized content, finding the plagiarized content, and whatnot. There are so many tasks one has to finish before submitting the final paper and the worse part is that writing is not even included among them.  
These minimal tasks often take up a lot of time for students, which means they have to sit down and finish all the tasks manually and spend hours on the document other than writing it. Things get complicated when a deadline is near, or students are in a hurry. In such situations, students try to finish these tasks faster, and thus they leave a lot of loopholes in their work, costing them all their grades. To avoid such issues and save time without losing the quality, students prefer taking academic tools into use. 
If you have also faced a similar issue, then do not worry as there are various tools that you can use; 5 of them are mentioned in the next section, have a look!
5 Tools to Save You from Never-Ending Academic Troubles! 
1. Dissertation Proposal Outline Generator Tool - As the name suggests, the tool helps create a quality outline for a dissertation proposal. Students often feel that it is unnecessary to create an outline for a proposal and get their document rejected. This tool is a perfect fit for students who do not want to skip on grades and spend time creating an outline. It allows you to finish the paper faster and strengthens your chances of getting instant approval on your idea. You can get a hold of this tool on our website if you feel you can use a hand in creating a grade-worthy dissertation.
2. Essay Typer Tool - Another exciting tool to get your essays a new spark of quality paragraphs. There are times when you are assigned an article with a deadline that seems impossible to achieve. Well, for such essays, you can rely on this AI-powered tool that can help you generate essays in just a few clicks. All you have to do is enter a topic, and it will guide you towards the entire document. You can finish the essay in just a few minutes if you have chosen the perfect introduction paragraph. If you feel that the sections are not fit for the essay, you can regenerate the document as many times as you want. All the generated content is plagiarism-free, and hence you can relax on that front. 
3. Grammar Checker Tool - After you have written a paper, the only thing that matters is that it should be error-free. No professor likes to filter out content from tons of mistakes, and thus you have to be careful while finishing the paper. When things get tough, and deadlines are approaching, students always write fast, and in that process, they make a lot of errors in their writing. Most of these errors are grammatical mistakes, and in a hurry, the eyes are unable to catch these errors and thus come in the grammar checker. All you have to do is paste your content to the tool or upload your file, and you will get a complete analysis of your work. All the mistakes will be highlighted for you to check and resolve. The tool also shows replacement options so you can instantly get things done without going through the paper multiple times.
4. Plagiarism Checker Tool - No doubt that copying content from any sources is an offense, and students can fail their classes to pull off such a task. The experts always suggest that a student should, in no circumstances, copy any sentence from a source without proper citations. However, students have often faced issues with their papers related to accidental plagiarism. They did not take a single sentence from a source, but still, Plagiarism did not allow them to upload. Well, as typical as the situation may seem, it can be avoided with the help of a plagiarism checker tool. How? Well, the answer to that is quite obvious; use the tool once you are done writing, and it will highlight the sentences that seem plagiarized with proper resources. This way, you can make the changes and move forward with submission.
5. Paraphrasing Tool - Once you know the sentences that seem infected with plagiarism, you can remove them and feel free of plagiarism but, what if those sentences are crucial for your writing. Well, you can use this paraphrasing tool and change the structure of the sentence without missing out on the essence of what you are trying to convey. The tool comes in handy for those who have a lot of sentences affected by plagiarism. Also, you can generate the content quickly as the tool is powered by a smart engine that generates quality results in a blink of an eye. If you are stuck due to plagiarism or want to resolve the paper on your own, this is the perfect tool to use!
Experts Are Listening!
Have doubts about academic writing? Clear all of them in a minute! Call the experts and get your answers immediately! Dial Now!Contact Us
All the Tools at One Place! Here's How to Access Them!
When combined in finishing a paper, these five tools can assure 100% results for you. However, students often face trouble navigating to these tools as they cannot find all of them, especially the dissertation proposal outline generator tool. Well, that issue will be resolved on our website as all of them are available in a single place! Go to our tools section and avail all of them for free. These tools are powered to assist you with better papers and are available 24x7. 
You also have the option of hiring an expert for any or all of the above tasks. However, if you feel you are low on time and want the paper immediately, i.e., in minutes, you can rely on these tools for results! 
This brings us to the end of this blog; academic tools are no less than a boon for students; feel free to use them any time you want! You know where to find them!
Lowest price
INR 594.27
Get A+ Within Your Budget!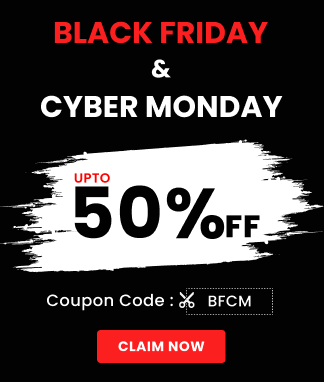 24/7 Customer Support
100% Customer Satisfaction
No Privacy Infringement
Quick Services
Subject Experts
Innovative Documents
FREE Tools
To Make Your Work Original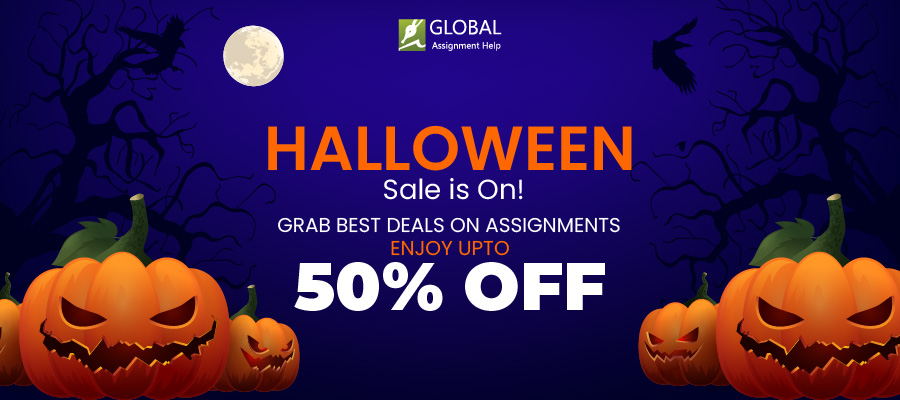 Spine-Chilling Offers on Assignments | It's Time to Save More!
30-10-2023
5312
11 minutes