New Year's Resolutions: An Age-Old Yet Helpful Custom
Table Of Contents
New Adventures Are Around the Corner!
Are You Ready For It?
Ready or not? This year has come to an end, and 2023 is almost here! Every new year brings a refreshing start and great opportunities for all, which explains why many individuals make New Year's resolutions. But why do people choose to take up New Year's resolutions? What is the story behind it? Let's discover!
Birth of New Year Resolutions
The custom of making New Year's resolutions dates back Over 4,000 years. In ancient Babylon, the first New Year's resolutions were made. According to legend, The ancient Babylonians would plant crops, crown a new king, and make promises to the gods to settle their debts and return any objects they had borrowed during the celebration of New Year. 
In ancient Rome, Emperor Julius Caesar instituted a new calendar that designated January 1 as the beginning of the new year in 46 B.C. This new day was established to honor Janus, a mythical being with two faces representing both the past and the future. Romans would sacrifice animals to Janus and vow to behave well in the coming year.
Middle Ages people often made resolutions for the new year. Knights would reaffirm their commitment to chivalry by touching a live or roasted peacock. At the end of each year, they would make a "Peacock Vow," promising to uphold their knighthood principles.
By the 17th century, New Year's resolutions were a thing. However, Scottish author Anne Halkett made several resolutions in her diary entry for January 1, 1671, including, "I shall not offend anymore." On January 2, Anne entered the information and gave the page the title "Resolutions."
The term "New Year's resolution" was first used in a Boston newspaper in 1813. Even today, people continue to make and break New Year's resolutions. This practice has continued throughout the centuries and is now a popular tradition in many cultures around the world. People often make resolutions at the start of the new year to reflect on the past year and set goals for the year ahead. But is it worth it? What good comes out of setting New Year resolutions?
Benefits of Setting New Year's Resolutions
While making New Year's resolutions can be a positive way to set goals and make positive changes in one's life, it is essential to be realistic and to choose achievable goals. It is also important to remember that it is never too late to make a change or set a goal and that progress and improvement can be made at any time of the year. The below-mentioned points are reasons why setting a New Year's resolution is a good idea.
Setting Goals: Making New Year's resolutions can help you set specific, measurable, achievable, relevant, and time-bound (SMART) goals for the year ahead. This can give you a sense of direction and purpose and help you stay focused on what you want to achieve.
Building Healthy Habits: Making New Year's resolutions can be a way to establish healthy habits and improve your overall well-being. For example, you might resolve to exercise more, eat healthier, or reduce stress by practicing mindfulness. These habits can have long-term benefits for your physical and mental health.
Promoting Personal Growth: New Year's resolutions can be a way to challenge yourself and make positive changes in your life. Whether you want to improve your health, learn a new skill, or make a career change, making resolutions can help you take action and progress toward your goals.
Providing a Sense Of Accomplishment: As you work towards your resolutions and achieve your goals, you may feel a sense of accomplishment and pride. This can boost your self-esteem and motivate you to strive for personal growth and improvement.
Making New Year's resolutions can be an excellent way to set goals and make positive changes. It is important to choose meaningful and achievable resolutions and be patient and persistent as you work towards achieving them.

9 Best Resolutions for Students
A new beginning or just the same old story? The choice is yours! New year resolutions can be a great way to set goals and motivate oneself to make positive changes. Here are a few ideas for new year resolutions that a student can make, along with some tips on how to achieve them:
Eat Healthier: This can be achieved by planning meals in advance. Create a grocery list, cook more at home, and eat more fruits and vegetables. Also, make changes to your diet, such as cutting back on sugar and processed foods and staying hydrated. Following these things can help you achieve your new year's resolution.
Get Organized: If you want to be more organized, try creating a daily or weekly schedule that includes time for classes, studying, and other activities. Consider using a calendar to keep track of your plan and to-do list.Finally, take some time to declutter your space and set up a system for managing your time and other tasks. 
Exercise More: Committing to exercise regularly can help you improve your physical and mental health. It can be achieved by finding an activity you enjoy, such as running, swimming, or lifting weights, and setting a regular schedule for participating. In addition, find a workout buddy to help keep you motivated and on track.
Improve Grades: If you want to improve your grades, try setting specific goals for each class and breaking down larger tasks into smaller, more manageable steps. For example, you aim to get an A in math by attending your classes, participating in discussions, and completing all assignments on time.
Make New Friends: Branch out and try to meet new people, whether through joining a club or team or simply by being open to chatting with classmates. It can be an excellent resolution to make. It will help you learn a lot, like increasing your communication skills, improving your knowledge, and making you outgoing and extroverted.
Enhance Your Study Habits: If you want to spend more time studying, try setting aside a specific time each day and sticking to a schedule. Consider using a planner, setting reminders to help you stay on track, or seeking homework help from online platforms. In addition, finding a dedicated study space and seeking additional resources can help increase your study time.
Minimize Your Social Media Usage: Students need to reduce social media usage. For that, you should start putting your phones away before bedtime. You can use apps to limit your screen time or switch off all your app notifications. However, the best way to reduce it is to detox yourself from social media once a week.
Balance Your Academic & Social Life: To achieve this goal, you must set limits to your academic tasks according to priority. Following a proper schedule with time management can play an essential role in finding the right balance between your social & academic life. You also have to stop procrastinating on anything for balance; this can be achieved by seeking assignment help.
Complete Your Assignments On Time: The most important resolution you should take as a student is to finish your assignments on time. To achieve this, you have to give priority to your academic tasks. Try to make study goals to keep yourself motivated and complete all your assignments on the same day of receiving them.
Remember, the key to making an effective New Year is choosing meaningful and achievable goals and approaching them with a positive attitude and a willingness to work toward them.
How Can Our Experts Help?
Our professionals are aware of college students' efforts in choosing the proper resolution and sticking to it for the whole year. But don't worry; our experts can save you from completing challenging tasks on time. They are qualified, experienced, and can do almost any type of educational writing. Therefore, get help with your writing tasks from our experts this new year at amazing discounts:
Get your hands on this amazing offer of UPTO 50% OFF on all orders!
Unbox amazing New Year deals with this coupon code CHRISTMAS22.
Moreover, we offer fantastic academic resources to help you achieve your New Year's resolutions. Yes, you heard correctly; these are some resources that might work:
Paraphrasing Tool: To avoid any chances of plagiarism in your content, you can reword papers with our free paraphrasing tool.
Plagiarism Checker Tool: Use this to avoid the adverse effects of plagiarism in your work. Our plagiarism checker tool can detect plagiarized content and help you make the necessary changes.
Referencing Tool: With this referencing tool at your disposal, citing sources is no longer a laborious effort.
Grammar Checker Tool: Avoid developing a bad habit of making grammar or spelling mistakes. Our grammar checker tool can help you write an error-free document.
Essay-Typer Tool: Have difficulty writing your essay? With our essay typer tool, you may quickly and effectively create compelling essays.
Thesis Statement Generator: This fantastic thesis statement generator tool helps students develop strong, persuading thesis statements. The best part is that it only takes a few minutes to complete.
Dissertation Outline Generator: Students may quickly get a clear outline with various options. Also, this dissertation outline generator tool is entirely free to use.
What are you still holding out for? Take advantage of the New Year 2023 sales and enjoy the day with friends and family, leaving the worry of your academic obligations to us.
Lowest price
USD 7.13
Get A+ Within Your Budget!
24/7 Customer Support
100% Customer Satisfaction
No Privacy Infringement
Quick Services
Subject Experts
Innovative Documents
FREE Tools
To Make Your Work Original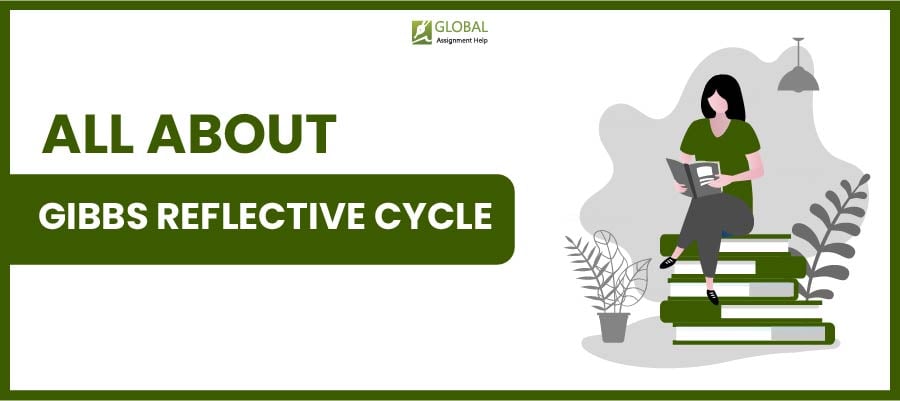 What Is Gibbs Reflective Cycle in Nursing? An Expert Overview
21-08-2023
1742
13 minutes