Labor Day Sale 2021: Best Assignment Deals to Honor the Spirit of America!
Assignment Deals You Can Not Miss on this Labor Day in the USA!
The beginning of September brings one of the most anticipated days for all the citizens of the USA, Labor day. The first Sunday of September every year is treated as a federal holiday in the name of labor day. The concept of this day is to honor and salute the contribution of all the workers in making the USA one of the most powerful countries in the world. Labor is the backbone of every nation in terms of growth, economy, and development, and to honor the enthusiasm and the spirit of America Labor Day is celebrated.
Labor Day in the USA is also a great time to buy stuff as it is one of the biggest occasions for brands to offer deals to their prospects. Since it is a long weekend, brands find it a good opportunity to engage people as they are also free from their jobs and have time to shop. Students also have their weekend to enjoy as it is a federal holiday, but their weekend is not the same as they have documents to complete and submit on the next day. But since the sale season is here, and looking at the urge of students who want to enjoy their weekend but can not, Global Assignment Help has offered some of the best discounts and deals for assignment help on labor day.
If you are a student and have several documents lying for completion, this can be a golden chance for you. If you are an international student, enjoying the perks and holidays of the United States of America, you must have some insights into the culture and history of the country. In this blog, you will learn about the history of labor day, why brands introduce deals on this day, and some special surprise deals from our side! Without further ado, let's begin!
Users also Read - How Adversely Is Social Media Affecting Our Lives?
The Story Behind Labor Day USA
To begin with the history of this auspicious day in American history, you will have to go back to the 19th century when the American Labor Movement was at its peak. People who were a part of the trade union decided to give a day off to celebrate the contribution of labor to the growth of the US economy. The day was proposed in the early 19th century, and it became a federal holiday in 1894.
People of the world and international students in particular who are living and studying in the US often wonder why the country has a different day set for labor day as 80+ countries in the world celebrate the same on the 1st of May (also known as mayday). Well, there are so many explanations that the documented history has depicted. The top two of them are as follows -
The first theory relates to the American Labor movement, various unions of labor came on roads in support of the public parade which was held on the 5th of September with the help of the Central Labor Union (CLU). The Secretary of CLU Mr. Matthew Maguire, announced the next Monday after 5th, September 7 as a holiday to celebrate the successful public demonstration, and since then first Monday of the month is known as Labor Day in the USA.
As far as choosing September specifically over May has its reason. The first reason is the occurrence of the day. September sits perfectly between the two events, the 4th of July and Thanksgiving, providing the hardworking people of the country relaxation when necessary. Another reason per history is that when US president Grover Cleveland sat down to set aside a national holiday for the labor, he did not want to choose May as it was associated with the Haymaker Bombings.
In all fairness, these both seem legit reasons and that is why labor day is celebrated in the USA in the first month of September. These things are often asked of the students in their assigned tasks. Especially during the holiday season as students can be asked to write essays on the origin of the day.
You Might Like - All You Need to Know About Different Types of Essays
Why Labor Day USA is a Good Time to Shop?
Soon businesses and brands realized that since the holiday falls on a Monday, it is a good opportunity to attract customers as it is a long weekend, and people will have time to go out and shop for things they need or want. Many people in the country call it the second biggest sale of the year after Black Friday, and the numbers show that they are not lying. More than 60% of consumers wait for some great offers, and labor day in the USA brings many deals in the first place. Some of the main reasons that make this occasion a perfect time to shop for the citizens are:-
Heavy Discounts
Since people go out these days, sellers never want to miss a single chance to capture a customer's attention have to design offers that entice and invites them into their store. There are heavy discounts available on all the brands and goods, which means people, specifically students who save money to buy something have a great shopping spree as the discounts available to them are a steal!
Availability of Time
After a tiring working day on Friday, the hardworking labor of the country gets a long weekend to rejuvenate themselves and spend it according to their will in leisure or relaxation. But 3 days is a long time! People often plan meet-ups, shopping trips, and getaways on a long weekend, and hence when the availability of these 3 days gives an individual immense time to get things that they wanted as you have discounts as well as time to look, experience and shop.
Season Needs
Did you know that labor day in the USA also marks the unofficial end of the summer? Since the cultural summer season comes to an end in the country, the labor day is considered as the end, and since the season is about to change, people have their needs of clothes, appliances, and other goods that might come in handy for them in the upcoming season. Also, students, in particular, have different documents to complete by the end of the weekend and thus a sale on these documents is a must!
Other than these, there are personal reasons for the people, and thus it makes labor day USA one of the biggest sales in the country. In this offer season, no one stays behind. From students to employees everyone gets something, and if you are a student, Global Assignment Help is all set to make your labor day! Check out the next section for more details on our exclusive labor day offers!
Check out - Learn How to Write Poetry & Express Yourself Through Words!
Labor Day Sale: Biggest Sale Before Black Friday! Deals on Assignment Help!
To honor the backbone of the US economy, some of the biggest brands in the country, including ours, have announced labor day deals. If you have some tasks to complete or different plans for your weekend, you can take them up without worrying about your academic responsibility as our experts will take care of them and that too at a discounted price! There are so many deals that we have in store for you all. Our labor day offers on assignment help include -
25% Off on First Order
As a welcoming gesture, if you join our platform on Labor day, you get 25% off on your first order. Simply visit the order page and get your document at a discounted price.
5% Cashback on App Orders
To provide ease of access to our users, we also have an app that functions on both android and IOS platforms. If you are going on a vacation, this will take hardly 2 minutes to place your order, and the best part is you get an extra 5% off. You can also combine this 5% with the first order discount of 25% and make it a whopping 30% discount!
20% Off on First Resit Order
Got a document rejected? No worries, you have a chance to resit and get your grades back. We understand how much it means to you, and that is why this labor day, you get 20% off on your first resit order on our platform! Sweet, right?
5 @Price of 4! Bundle Package
All your faculties assigned you a task or two? Do not hesitate in facing them as now, the more assignments you have, the less you have to pay! Get 5 assignments at the price of 4 on this labor day and get yourself the bundle of healthy grades curated by the experts.
20% Discount on 4th Order
if you are a loyal customer of our website, your loyalty will be rewarded. On this Labor Day, place your 4th order, and get an extra 20% off. Labor Day is all about admiring the hard work and loyalty of the citizens, and you are no less than a valuable addition to our community!
All these offers await you this labor day only @Global Assignment Help! Order all your documents and let the experts handle your worries. Keep the famous chant alive in your heart:-
Who's got the power?
You got the power!
What kind of power?
Discount power!!!
Order your assignments today, wish you a prosperous labor day.
God Bless You, God Bless America!
Lowest price
USD 7.13
Get A+ Within Your Budget!
24/7 Customer Support
100% Customer Satisfaction
No Privacy Infringement
Quick Services
Subject Experts
Innovative Documents
FREE Tools
To Make Your Work Original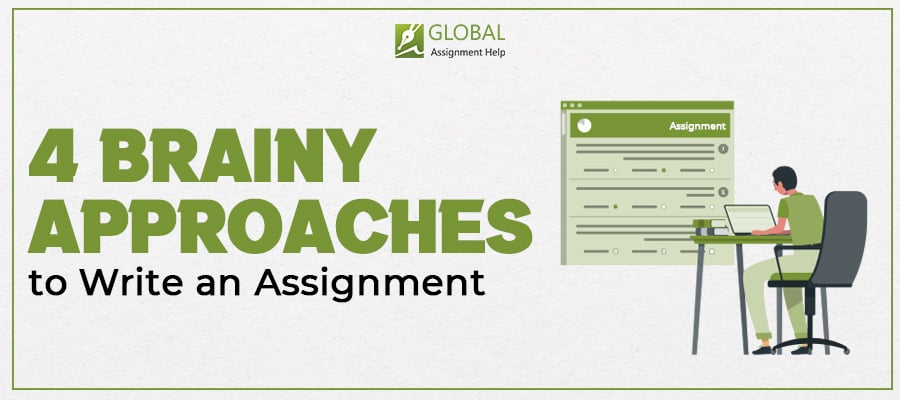 How to Approach an Assignment| Know the Top 4 Ways to Tackle It
21-03-2023
365
19 minutes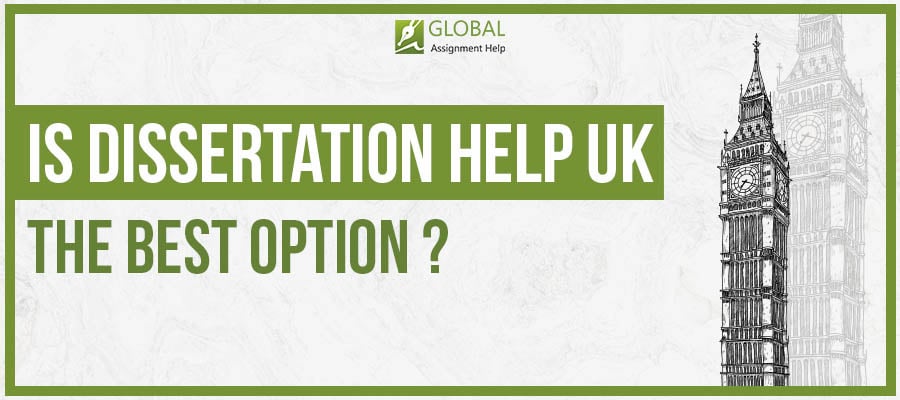 Best Dissertation Help Is Like a Needle in a Haystack | Know How to Be Tactful
21-02-2023
237
13 minutes