Need Assignment Help for Planning and Time Management? Follow Expert Advice
Does writing a quality academic paper seem impossible? If yes! Then you lack time management and planning skills. Avoiding a task till the last minute or drafting an incomplete write-up are the habits that lead to poor marks. Students compromise with the content quality in the hustle of completing multiple submissions. Planning an assignment and dividing its tasks reduces the problems of writing it. Moreover, it helps students to overcome academic burnout and invest time in other social activities.
This blog will describe the importance of planning and time management and why students must practice these skills in their academic life. Before moving further let's learn what is time management and its benefits from our assignment writing experts.
What Is Time Management and Its Advantages for Students?
Time management means creating a balance between your college life, free time and self-study. Neglecting any one of these components can create problems like stress, academic burnout and laziness. Students need to practice skills and develop strategies to enhance their productivity. Time management provides assignment help and will help them in the long run to complete complex work procedures.
By dividing their tasks and taking small frequent breaks one can improve the content quality and still deliver their papers on time. organizing the days and scheduling work beforehand will help students in minimising stress. Take adequate rest and develop hobbies and passion to ease academic burnout. Improve your plan and implement changes in the routine according to your progress and needs. For instance, if you have multiple submissions to work on, change your study time from three hours to five hours. But, if you feel exhausted you can take online assignment help from our professionals to ease the process.
Advantages of Time Management:
Great Focus
When you plan things, it helps you to reduce nearby distractions. Time management enhances focus which in turn helps to review the work and improvise details. Better concentration assists in performing complex tasks quickly and easily.
Enhance Productivity
Time management eradicates problems like laziness and overthinking and helps in taking control of the day. Dividing the tasks into smaller steps and taking assignment help to complete them will boost your productivity. Practising it in academic life will assist students in drafting multiple submissions in an acing manner.
Improves Efficiency
Planning academic tasks and seeking assistance from assignment writing service provider whenever necessary will improve your efficiency and content quality. It is because you can invest more time in research and resourcing data and thoroughly review the paper before submission. Moreover, time management improves overall academic grades.
Less Procrastination
Our assignment experts have observed that students delay or ignore their tasks. It happens despite knowing the negative consequences and its impact on the final results. Procrastination happens when the subject is boring or complex due to a lack of resources. Implementing time management skills and completing one step at a time can help students deliver their submissions. Moreover, to overcome other problems like insufficient data, they can seek online assignment help from professionals and academic writers.
Accomplish Goals
Time management helps students to achieve their long list of to-do's. They can fulfil their academic tasks and invest time in other social activities and hobbies. It motivates a student to achieve more and follow their dreams and passion.
Reduce Stress
Students face problems like stress, anxiety, and insomnia when they are unable to fulfil academic expectations. It is because they are not prepared for the next day as they do not plan out their tasks. Moreover, they can always take assignment help from academic writers and professors to address specific issues related to academic tasks. Lastly, by practising time management in their routines, students can reduce their stress levels and take up extracurricular activities.
We know time management brings great benefits to academic life. Then, why students are unable to adapt it while planning their assignments? This is because they face various problems and are unable to resolve them. Read further to know about the common challenges of time management.
Why Students Struggle to Manage Their Time?
This section of the blog will discuss the challenges of assignment planning and time management. It will assist you in identifying your problems and issues.
Uncertain Priorities
Sometimes students tend to prioritise tasks that are easy and require less time. But then they are unable to complete complex and lengthy academic submissions and end up asking, "Can someone do my assignment for me?" Completing complex work becomes easy when you plan, research and divide a section into different parts. It's important to set your priorities straight and work on every submission. Prioritise your work according to the deadlines, difficulty level or number of days.
Poor Planning Skills
Assignment experts advise in planning academic tasks appropriately as it is a crucial step in managing time. But, sometimes students either invest all their time in a single draft or set unrealistic goals for the day. For instance, when students are assigned multiple submissions, they hope to complete them all on the last day. Thus, when the set goals aren't achieved, they either lose confidence or score poor marks.
Poor Estimation
Barbara was a student who was assigned four assignments, she estimated that she will complete each in a day. But, when she started the first paper it took her three days to complete it. Moreover, she had to seek online assignment help to complete her remaining tasks. Thus, this is a poor estimation, and it's essential to calculate the exact time while you plan your work. Setting high standards can break confidence and lead to failure.
Declining Academic Performance
It is a consequence of poor time management. Sometimes, students are already failing one or two of their classes they think it's better to give up than try. Moreover, it's difficult for working students to squeeze time for lengthy assignments and to cope-up with the stress they drop out of college. Constant failing and poor performance happen when they set unrealistic goals or spend less time on academics. In the beginning, it's better to seek guidance from platforms providing assignment help services to understand complex concepts.
Increasing Distractions
Teenagers and college students love parties, gaming and movies all these things are necessary but only once in a while. But, for many students it's a daily habit, they spend hours and hours on their mobile phones and laptops. They lose interest in academic tasks and find studies boring. Therefore, when the due dates are approaching they often search the web for, Can I pay someone to do my assignment for me? It becomes their habit and they are unable to complete their work on their own.
In this blog, we have discussed the problems and advantages of planning and time management. Now, we will discuss some solutions and techniques provided by our experts.
Solutions to Common Time Management Problems
Identify the challenges that you are unable to resolve and then use the below solutions to resolve them. These tips will assist you in building a proper routine and overcoming the problems of writing academic submissions,
Set Goals:
Plan your day one night before. Set realistic goals for yourself, and in the beginning, set small tasks to achieve. Setting goals and dividing the work into sections will ease the burden. If you struggle to complete the academic submission, seek assignment help to overcome challenges.
Block Distractions:
Some students check their phones after every 10 minutes and play computer games for long hours. These distractions are the hurdles that stop you from completing your tasks. Thus, turn off every possible distraction. Use devices only when you need help with assignment writing.
Take Breaks:
Taking breaks is necessary, especially if you do not want to affect productivity and the quality of your work. Take a small break after every one or two hours. Stop your work for a few minutes if you face challenges and take assignment help to solve these problems.
2:1:2 Method
It is the best writing method for beginners. It advises investing two days in researching, one day in drafting and two days in editing and reviewing. It helps students to plan and complete each task systematically. But, an international student who struggles to write English can invest more time drafting their papers.
Pomodoro Technique
Our experts aim to provide the best assignment writing services to students so that they can complete their submissions on time. The Pomodoro method suggests taking 5 minutes of break time for every 25 minutes of work. Moreover, when a habit of studying is adopted, increase the time to 1 hour of productivity and 10 minutes of relaxation. Writing an assignment is difficult for students, and they should take a small break after drafting one section.
Plagiarism Tools
Many students struggle to avoid plagiarism in their papers and need assignment help to draft original content. The professionals of our platform provide free plagiarism checker and a detailed report. Students can use this tool and enhance their content quality.
Editing Tools
We help many students in reviewing their drafts. Our experts understand that proofreading and reviewing a lengthy assignment is a tedious task. It involves many steps like checking the content quality, correcting writing errors, analysing the structure, etc. Moreover, many international students face struggles while editing papers written in English. Thus, to resolve all these problems they can access our grammar checker tool and correct spelling mistakes and more.
Till now we have addressed the general problems faced by every student. If you need any further assistance you can reach out to our professionals. Read further to understand the services provided by the team of Global Assignment Help.
Complete Multiple Assignments at Once With Our Professional Help @GBP 10
Order Now!
How Does Our Expert Team Assist Students to Plan Assignments?
If you still face problems while writing your papers, our expert team will provide assignment help to resolve your issues. We understand every requirement of our clients and follow each instruction provided. Moreover, the papers drafted by our academic writers are thoroughly researched, 100% original and include zero errors.
Students can seek the following services from our platform:
Theme Selection
We help to decide a topic that delivers the intended message in the best way possible and fulfils requirements.
Title Creation
Our experts create a title that grabs the attention of readers and provides a gist of the topic.
Structuring:
Our experts provide the best assignment help UK in creating a structure. We format your paper based on the assignment type and university requirements.
Outlining:
We will create an outline for you that will assist you in drafting content smoothly.
Proofreading:
Get your draft edited and reviewed by our Writers, and submit error-free content.
24*7 Availability:
Our assignment help experts are present at wee hours to assist students and resolve their problems.
Doubt Resolution:
Our customer support will resolve all your queries within seconds and provide detailed answers to every question.
Thus, next time you are stuck with multiple submissions, seek assistance from Global Assignment Help.
Lowest price
INR 594.27
Get A+ Within Your Budget!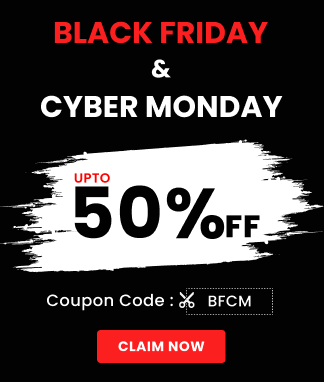 24/7 Customer Support
100% Customer Satisfaction
No Privacy Infringement
Quick Services
Subject Experts
Innovative Documents
FREE Tools
To Make Your Work Original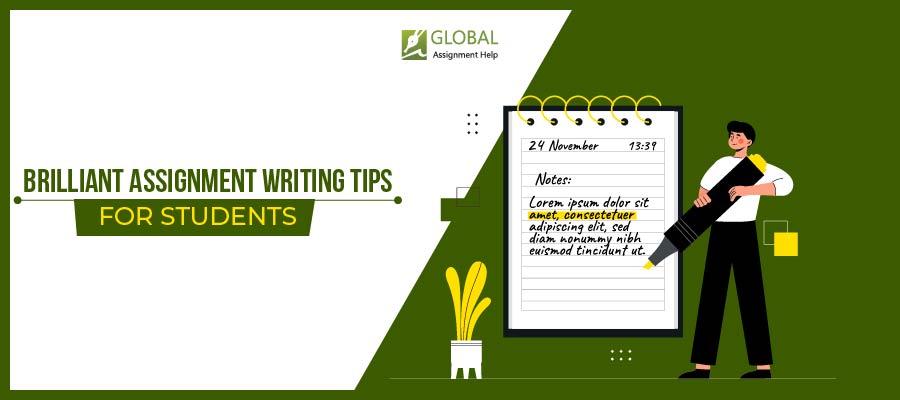 8 Assignment Writing Tips to Aim Great Scores
09-11-2023
255
18 minutes