3 Easy Tips to Write a 3000 Words Assignment in a Single Day
Have an assignment due of 3000 words and got only a few hours to complete? Well, we all know that it's not sufficient time, but you don't have to be stressed either. A lengthy assignment is completely doable. Take a breath, keep your nerves calm, and follow the tips suggested by our academic experts. Even if you fail to do that, you don't have to worry. At that time you can seek online assignment help from us and get your work done overnight. But before that, you should give a try. So, here are the tips:
1. Be Prepped:
Apart from having only one day left to write an assignment of 3000 words, there are many other reasons which put students in a pressurized situation. Well, writing such paper can be fun and easy if you are well organized and have plans for the entire day. But, the most important thing is that you have to be very well prepared (mentally) to tackle the conditions.
2. Pick Your Workstation and Avoid Distractions:
Pick a quiet area where you won't be disturbed and can work with full focus. You know yourself better that whether you should go to the library or you can manage at home. But, don't choose a place where you have never been before to complete a task in such urgency. You need to be assured that you will be able to concentrate for as long as possible. In times of such crunch, temporarily deactivate your social accounts.
Related services: Why Not Take Assignment Help To Stay Risk-Free?
3. Set Your Plans:
Time management becomes pretty important when you have only 24 hours left to complete such a lengthy paper. You should divide your work like how long you want to keep each section of the paper. The most standard way to write an assignment of 3000 words is:
Introduction - 500 words
The main point first - 700 words
The Main point second - 700 words
Discussion - 600 words
The conclusion - 500 words
Moreover, to complete each of them effectively, you need figure out that how much time you will invest in each of the section. That is why setting plans for the whole day is necessary.  
Suppose it's 9:00 a.m in the morning and you have approx 14 hours left to complete your work, then you should make a time table as follows:
| | |
| --- | --- |
| 9:00 am to 9:30 am | Decide the Topic |
| 9:30 am to 10:30 am | Draft the Outline and Make the Sub-Headings |
| 10:30 am to 12:30 pm | Gather Your Points and Write down the introduction |
| 12:30 pm to 1:00 pm | Lunch Break |
| 1:00 pm to 2:00 pm | Write the Arguments Roughly |
| 2:00 pm to 6:00 pm | Write the Main Body |
| 6:00 pm to 7:00 pm | Write the Conclusion and Do the Referencing |
| 7:00 pm to 7:30 pm | Dinner Break |
| 7:30 pm to 10:30 pm | Edit and Proofread |
| 10:30 pm to 11:00 pm | Print |
Following a plan like this will surely help you. Let us know in details what exactly you should do in each of the time slot
9:00 am to 9:30 am:-
A day before the assignment, submission is not the ideal time to select the topic by own. So, if you have been given with a choice of topics from your professor, then select the one on which you have good knowledge and you're comfortable to write on. Moreover, be aware of the topics that seem easy at first glance because they can become complex later, so pick wisely.
9:30 am to 10:30 am:-  
This is the time when you should decide what will be your approach to write the assignment. and how will you tackle the questions. Always remember that it is your assignment and you can take it in any direction with the approach you follow. So, draft an exact outline as well as frame eye-catching and relevant sub-headings.
10:30 am to 12:30 pm:-
Now, write down 5-10 key points that you will want to include in your document and aim to discuss. List these as bullet points and gather supportive arguments, quotes, and opinions for them. You can also do a quick Google search to have an idea of the previously written articles on the same topic. When you are done with this, start writing the introduction. It can be a little bit difficult because it is the most important section of the paper. Well, don't worry too much, just stick to the subject line and write what you're going to discuss later.
12:30 pm to 1:00 pm:-
It's time to do lunch. It will also help you get a break from the past 3 hours of continuous work.
1:30 pm to 2:00 pm:-
In these 30 minutes, you should gather a few more ideas and information to support your arguments. But, it's very important to stay focused and limit your time because it's very easy to get distracted from irrelevant content that you come across when you take help of Google. Write down the points you collect from the library, educational websites or magazines. Moreover, keep a track of the referred sources, they will be required while referencing.
2:00 pm to 6:00 pm:-
Start writing. Get all the content down on the paper in the asked writing style because you can't afford to make major changes later. While writing, you will surely get a number of ideas, keep them mentioning on the notepad. They can be very much handy. Until you don't reach around 2500 words, make use of every point that you have gathered while researching. If you are not able to reach the word limit, don't get panicked. Pick an argument that you think has not been presented very well in the preceding section and can be modified now. In this way, you can easily reach the word limit.
6:00 pm to 7:00 pm:-
A paper is not complete until and unless you write a concise conclusion in it. And, now when you have efficiently completed the main body, it's time to write the conclusion. Write it very precise and concise. Never include any new point. Briefly present what you have discussed above. If there is any future scope, write it down.
Once you are done with the writing part, then mention all the sources that you have referred to gather the content at the last of the paper. This will help you make your paper authentic.
7:00 pm to 7:30 pm:-  
After such a long and hectic work of 5-6 hours, you definitely need a break. And, this can be taken by having dinner. Not only to satisfy your hunger, but it will also give a break after that long writing task. And once you return back to your work, you will have a fresh mind.
7:30 pm to 10:30 pm:-
Now as you have written your document and also had dinner, it's time to rectify the mistakes that you might have done while writing. Well, occurring of errors are normal when you have to write a long paper in such a short period. Spending more and more time in editing and proofreading will make your paper flawless. Take care of grammar, punctuation, no. of words, and writing style. Moreover, you should check if the paragraphs are logically connected, it's normal to miss the rhythm while writing 3000 words assignment. If you're failing to do by own, you can take help from your friends as a fresh pair of eyes is always useful.
Go through this blog: 5 Tips for the Student Entrepreneurs to Strengthen Their Business
10:30 pm to 11:00 pm:-  
So, by now the work must be completed. You have done what you were required to do at the beginning of the day. So, print out the paper and be ready for tomorrow to get an appraisal from your professors as well as friends. Take a healthy sleep of 7-8 hours.
Well, that is all from our side. We know that it's never easy to write an assignment of 3000 words in just one day. But believe us, if you have a proper plan and focused mindset, then it's not that much tough too. Hope these tips will help you out when you will be panicking and thinking, "How can I write such a lengthy assignment in just 24 hours."
Lowest price
USD 7.13
Get A+ Within Your Budget!
24/7 Customer Support
100% Customer Satisfaction
No Privacy Infringement
Quick Services
Subject Experts
Innovative Documents
FREE Tools
To Make Your Work Original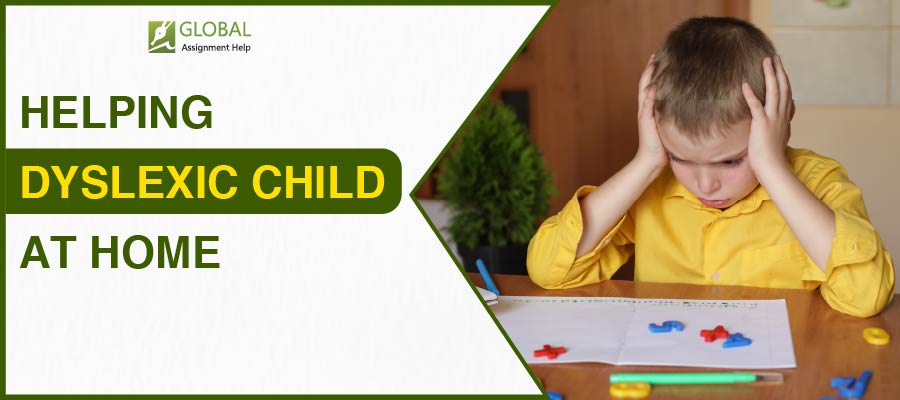 How to Help a Dyslexic Child in Writing at Home?
21-08-2023
466
16 minutes