Five Quality Tricks To Improve Your Memory
As a student, you might have come across a situation where you forgot some topics, especially while writing an exam. And, at that point in time, you might have wished for a better memory. Well, your wish can come true, but you have to make some efforts to get it. No, you don't have to climb a mountain, you just have to follow some tricks that are helpful for sharpening the memory. They have been listed by our writers who provide help to students with essay writing. They have come up with them after a lot of research on various mind training methods. Read further to know these tricks:
Play Brain Games
If you thought that puzzles were just for the nerds, then you are mistaken. They can be very helpful in improving anyone's memory. They are very effective when it comes to developing your brain and can assist you in memorizing things better. According to some studies, they can boost your performance, and if you persist with them, then you can even remember the capital of Burkin Faso. And, if they can make you do that, then they can surely help you memorize the topics of your subjects.
Consume the Right Food
Well, this should be very obvious. You must have heard the saying that "In a healthy body, lives a healthy mind" And, to keep your body healthy, you have to eat the right food. Your diet should include antioxidant-rich vegetables and fruits. According to a study published in Neurology, people with low levels of omega-3 had brains that appeared two years older than people who had the adequate amount of it in their body. So, you should focus on your nutrition to boost your memory.
Don't Multitask
You should avoid multitasking if you want to improve your brain's performance. According to a study, your mind takes at least eight seconds to fully commit to any information to the memory. So, you need to concentrate on one task and, then move on to the next one. Also, multitasking can also affect your efficiency and productivity because of switching between various things. The quality of the work is also affected, as you don't concentrate on a single job.
Learn Something New
This can be the most entertaining thing, and can also help you boost your memory. So, you should learn a new skill. You will have fun while doing so and also improve your mind. You can choose any skill from learning guitar, piano or even a new language. Just try to gain mastery in that. According to a study, people who learned a language showed improvement in the recollection of things. You can use the internet for getting the training of these skills, many YouTube channels provide free videos, and they are easily available.
Sleep Well
This should not just be something you say to your peers while wishing them good night. It should be on top of your priority list if you want to improve your ability to memorize. You should get at least seven hours of sleep. According to the researchers at the University of Pennsylvania, if you lose even half a night's sleep, then it can erode your memory. The brain needs a deep sleep of eight hours or more to shift temporary memories to long-term storage. So, get an adequate amount of sleep to keep your mind healthy.
Improving your memory is vital. The pace at which this world is developing, you need a sharp intellect to keep up with it. And, having a good memory is a critical part of it. You will come across many other tricks that can help you in improving your brain's ability. But, the tricks mentioned in this blog are the basic ones which can be quickly brought into practice.
They need time to be applied entirely in your daily routine. But, if you are a student, your essays and other writing projects might not allow you to do anything else. We can understand your situation because we provide essay writing services to thousands of students and save them a lot of time. So, you can also opt for our services and efficiently apply the above-mentioned tips.
Lowest price
USD 7.13
Get A+ Within Your Budget!
24/7 Customer Support
100% Customer Satisfaction
No Privacy Infringement
Quick Services
Subject Experts
Innovative Documents
FREE Tools
To Make Your Work Original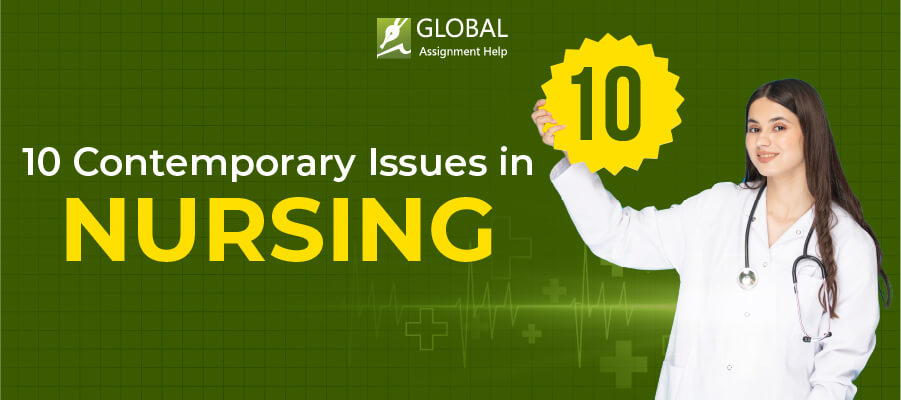 10 Contemporary Issues in Nursing Practise and Study
01-09-2023
292
14 minutes