An Expedition to Write a Thesis Statement | Free Tool
Table Of Contents
An informative and resourceful academic writing proven to be a capstone of your educational career is what defines a thesis. The paper is known to express your thoughts, perceptions and undeniable point of view on a specific topic. 
It is a necessary project to receive the degree on which you have been working so hard. It demonstrates your expertise in the chosen field by describing, all the research you have done so far while following the rules and the proper format. 
Let's get an insight into both the jargon.
How to Write a Thesis [Paper or Statement]
If you are to take up a challenge, how about you invest that idea into something productive and begin to write a thesis paper? A sovereign achievement for all your hard work is what will comprise your document. On the other hand, a very integral part playing a crucial role in uplifting your paper is the thesis statement. A single sentence sums up the entire thesis's primary idea and goal.
The paper is a broader and lengthy descriptive project, and the statement is one of its elements that summarizes and narrows down the whole purpose. 
Now you are well aware of the central aspect and what the terminologies define. Grace your eyes and nourish your mind to understand what makes a thesis paper different from the thesis statement. Scroll down!
Can't Make Your Thesis Look Impressive?
How about a skilled guide to the rescue? Stop stressing and avail support from well-qualified professionals at Global Assignment Help.
Order Now
What Differs Thesis Paper from Thesis Statement?
Thesis paper and Thesis statement! Just because both of them are a part of one single document, it does not make them the same. 
A thesis paper is your academic work to attain your degree, and the thesis statement is an argument that represents the document. 
To know the actual difference in both the terminologies, refer to the table below -
S.No.

Differing Points

Thesis Paper

Thesis Statement

1

Definition

It explains the purpose, methodology, and impact of a research project.

It explains the paper's topic and adds the whole purpose of writing the thesis.

2

Occurrence

A complete document

A summary of thesis paper.

3

Length

Minimum of 100–300 pages.

Maximum of 1-2 lines.

4

Types

3 major types - research, artistic and project.

3 major types - argumentative, analytical and expository.

5

Purpose

The purpose is to validate the learning and knowledge.

The purpose is to describe the gist of thesis paper.

6

Parts

Five pieces make up the predetermined format.

An introduction, a review of the literature, some approaches, the results, and a discussion

Five pieces make up the predetermined format.

Selected subject, your viewpoint and an adequate justification
The index of differentiating pointers is described in the tabloid. But does that make creating a thesis or curating a statement for one any simpler? Do not fret! You will be exposed to the free online tool to spread your thesis statement as you descend.
Whether you are a student at Harvard or another international institution or college, you will be required to prepare a thesis paper, that will assess the knowledge and skills you have acquired over your academic career. Every step will test you in some manner, and developing a thesis statement is one of them.
As a road plan for your paper, it must be suitably formal. Get familiar with a free thesis statement generator tool online to avoid being overwhelmed by the workload.
You can also check this: Thesis Statement Generator Tool: Advantages That Spike Your Interest
Thesis Statement Generator | Free Creator Tool 
Now that you are aware of what distinguishes a thesis statement from a paper, you should know that writing a statement calls for accuracy and strong learning abilities. Nobody is a master of all trades, so some of you may need assistance crafting an apt thesis statement.
To save you the difficulty and trouble, we at Global Assignment Help introduce a favourable tool you can use. "A guiding tool to generate impressive and novel statements for your thesis - Thesis Statement Generator Tool". Give your worries rest and concentrate on creating an engaging thesis statement for your future project.
But how does that work, you might ask? Or what problem does it solve? Or is it useful? Alternatively, what distinguishes it from other tools? All these questions and thoughts must be pounding around in your subconscious mind! Don't worry; keep scrolling to find the answers. 
The Working of Thesis Statement Generator
Understand how the thesis statement maker-free tool works.
Decide an Ideal Topic and Adaptable Concept
Think outside the box and choose an intriguing topic or theme to work upon. Explain the concept and summarise the description and all your relevant findings in the column provided.
Add Your Viewpoint and All the Specifications
Pen down your thoughts and what you may find missing in the content to eliminate the gaps. Put all the requirements that you think are related to your topic and would be required to generate an apt thesis statement.
Click on Generate - Thesis Statement Maker
Voila! Your options are ready to choose for your liking after you click on generate to get your thesis statement. A free online tool to uplift and refine your thesis with an informative end to your introduction.
The Purpose of Thesis Statement Generator
Know why to use this tool. How would it help? What is the intent? 
It eases the hassle of investing your thoughts in mapping a unique thesis statement. 
The tools help to generate new ideas every time you use them. It protects your content and does not provide it to a third party.
As the tool is quite handy, it helps you invest more time into being productive and less time banging your head to draft a thesis statement.
The tool helps to gather your thoughts into one impressive and sturdy claim. Prepare yourself to get the most constructive outcome.
4 Key Features of Thesis Statement Generator 
Understand what makes the tool stand out and the points of USP.
The most attractive benefit is that the online tool is conclusively free and easy to use. 
The tool generates an accurate thesis statement. It is truly reliable and authentic.
The tool, is created with features based on advanced technology with top-notch artificial intelligence. 
The tool is super quick and fast to generate results. You put your requirement and get the instant options.
Hopefully, the information is conferring a good insight into the tool and answering all your doubts and queries. So, let's wrap up with the last tip of illumination for you to lay your hands on the free tool.
An Expert or a Tool?
 Don't worry; you don't have to make a choice here. Global assignment help provides a mentor for assistance, in addition to access to free tools to amp up your academic work.
Try Now!
The Final Overview
If you are under pressure, to submit a unique thesis statement or are weighed down with last-minute tasks, you don't need to burden yourself with worry. Get your hands on the most useful, practical, and efficient tool. It costs nothing to utilize the thesis statement generator. When you're pressed for time and make good use of the generator tool to acquire quick results. However, if you have a few days and require a better outcome, a team of specialists is standing by at the Global Assignment Help to assist you to create an excellent thesis paper with an intriguing and illuminating thesis statement. So, avail of our services and see for yourself the magic of the maker.
Lowest price
INR 594.27
Get A+ Within Your Budget!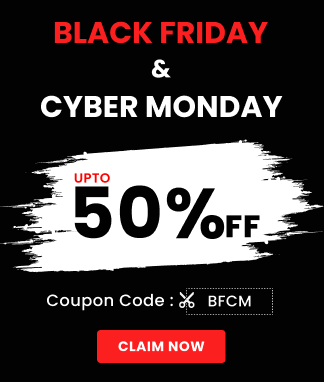 24/7 Customer Support
100% Customer Satisfaction
No Privacy Infringement
Quick Services
Subject Experts
Innovative Documents
FREE Tools
To Make Your Work Original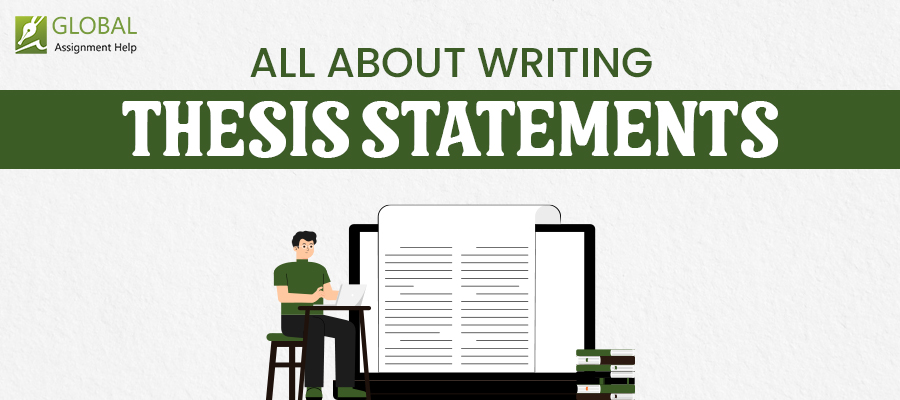 How to Write a Thesis Statement that Covers Every Essential Aspect?
06-07-2023
466
14 minutes