Table Of Contents
Catherine had been standing in the lab for the last two hours. Her legs were giving out, but she was focused on reading the DNA structure under the microscope, jotting down details after every observation. The class bell has rung and she realized it was time for her lecture class. While walking in the hallway, she opened her diary in a hurry and said to herself, "I again forgot." She remembered about the research paper and the pending deadline. The color of her face turned red and she felt anxious as she also had a test to attend to. If you are in a similar situation to Catherine and cannot decide on which Biochemistry research topics you should focus on, seek assistance from experts. Before that, let us understand the importance of Biochemistry. 
What Does Biochemistry Mean? Significance in the Real World
Before delving deep and exploring the world of Biochemistry, let us first understand what is Biochemistry through Biochemistry definition. It is an interdisciplinary subject that uses the knowledge of various domains of science to study and understand the biological processes among living organisms. It emerged as an independent subject in the 20th century. It deeply studies the workings of living organisms at the most minute level. Through the practical application of this field, biochemists around the world are trying to put together solutions for multiple human diseases and much more. There are some fields in this domain that carry a wide scope. Take a quick look!
Unique Biochemistry Topics with Large Scope
There are some extraordinary Biochemistry research topics that are opening the doors of new opportunities or real research. Take a look over the unique areas emerging out of the discipline of Biochemistry.
Cell Biology
A cell is a fundamental unit among all living organisms. From the tiny bacteria to the body of a human, it plays a crucial role in every being. With advanced microscopic techniques, scientists are continuously putting effort into discovering remedies for many infections and diseases. Cell biology studies the complex functioning of cells, their structure, and chemical reactions in living organisms. Through various microscopic techniques called culture and composition, it is attempted to be understood. Its application has a wide scope in the area of biomedical research.There are some excellent Biochemistry research topics if you conduct in-depth research in this area.
Molecular Medicine
Biochemistry is playing a crucial role in the world of molecular medicine. It is helping researchers to discover and study the role of therapeutic molecules in various treatments. Researchers worldwide are attempting to comprehend the application of these molecules for the development of better antibiotics and anticancer medicines. Additionally, this domain has a wide scope in structural biology. You can relate many other Biochemistry topics with this area.
Protein Molecules
Protein molecules play a central role in all biological processes. This is the primary reason why their structure and dynamics must be investigated. The application of Biochemistry discovers and helps in understanding all the three-dimensional forms and the role of amino acids in them. Additionally, protein Biochemistry helps in carrying out a broad range of organism functions. Its primary focus is an in-depth understanding of DNA replication, metabolic reactions, and cell support.
Biogenetics
It focuses on the usage of computer and data visualization techniques to form sequences in genes. This filed is so wide that there are countless Biochemistry research topics that can be related to it. It studies the structure of cellular components like biomolecules, proteins, and so on. In addition, it studies hereditary in detail. There is a lot of research that has been conducted in this file, but it still carries a wide scope. The combination of genetic codes and DNA has a lot to explore. Additionally, professors are using sophisticated technology and bioinformatics to teach the concepts of genetics to students. It also assists in discovering a variety of biochemical pathways.
Bioenergy
Plants are the natural resource that helps us survive after the basic elements are present for us. With the increasing population, low mortality rate, and increasing consumption, the study of plants at a cellular level has become important. Pupils can explore the biochemical energy conversion process, which is an excellent area for study. The application of Biochemistry has not been discovered and still presents a wide scope of research. Other than these widely accepted major topics that carry a large scope there are some more on the list, especially for newbies. Check the exciting recommendations right away!
Popular Biochemistry Research Topics for Undergraduates
We understand that at the undergraduate level, you may not be sure of the acquired knowledge in hand. That is why here is the recommended list given by experts, especially for you. Other than the few major topics mentioned above, there are innumerable other areas that you can explore during the learning procedure. 
Role of protein and peptide structures in the membrane
Differences in protein design between mice and humans
Bacteriophages and their influence over human health
Effect of cell receptors in diseases and vaccines
Building of microbial biofilm
The study of microbial diseases and their origins
Other than these topics, there are some latest areas of study emerging in the world of Biochemistry. Take a glance over them below. Well for your information, you should know that you can avail research paper writing help under experts anytime online.
Latest Trending Topics in the World of Biochemistry
Biochemistry shares a strong relationship with the process of evolution. It can successfully unravel new phenomena by studying historic mutations and connecting them to the future. The procedure of understanding this process has been enhanced with the use of technology and an advanced level of diagnostics. It is now widely used by researchers and scientists for discovering treatments for permanent illnesses and ailments. There are many industries where the application of this domain is showcasing fruitful results. Some interesting Biochemistry topics listed are as follows:
Bone Biology and Problems in Skeletal Processes
Role of physical Biochemistry and its significance today
Impact of microbiological processes on cancerous cells
Gene interaction and expression research
Fluctuating immune response among humans with hereditary diseases
Cell Manipulation and Optical Traps
You can browse more over the internet, read the latest blogs and articles to discover some new topics to work on, or get Biochemistry assignment help.
Get Biochemistry Research Paper Help Today
If you have just begun your educational journey in the field of Biochemistry and are still struggling to understand the core concepts, get research paper help today. You can also avail online assignment help for the same. Get the best and most accurate write-up in just a day. Our academic writers can conduct in-depth studies on Biochemistry research topics and prepare excellent documents. Research plays a vital role in the field of Biochemistry. Any discovery in this field has a large impact on individuals. Contribute in the right way and make your name!
Related Blog: How to Write a Research Paper?
Lowest price
INR 594.27
Get A+ Within Your Budget!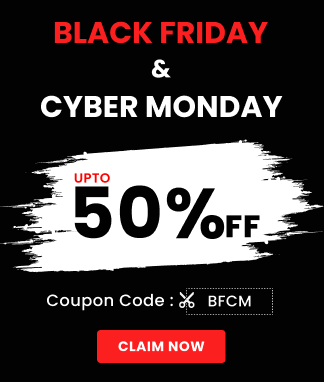 24/7 Customer Support
100% Customer Satisfaction
No Privacy Infringement
Quick Services
Subject Experts
Innovative Documents
FREE Tools
To Make Your Work Original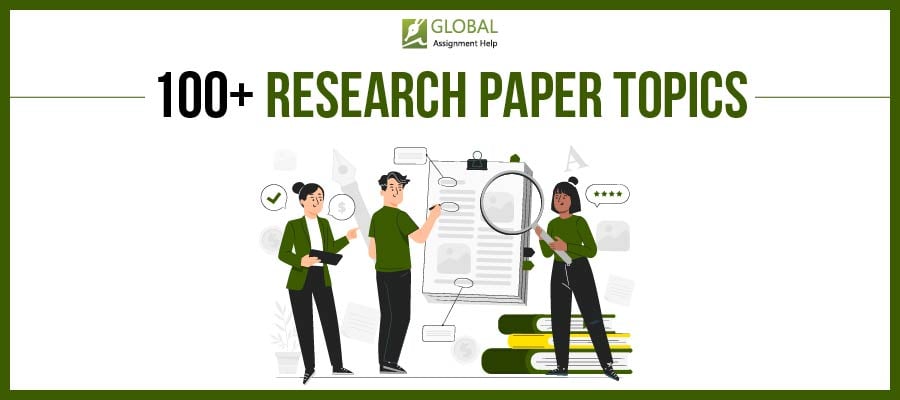 100+ Trending Research Paper Topics to Create an Impression
11-11-2023
171
18 minutes