What Is Passive Listening? Definition | Pros and Cons
Passive listening, you must have heard this term many times in your academic years and got an essay to write on this topic. But most of you do not know about this term in-depth. So, do you want to know about it? For that, read this blog further and understand these types of skills. 
When you read this blog further, you will know about passive listening in detail with its advantages and disadvantages. This way, you would be knowing more about this term. But many times it has been observed that students are confused between passive and active listening. For them also, this blog is beneficial as here are the differences between active and passive listening to clear all the confusion of students. So, let's move further and know what is passive listening. 
What Is Passive Listening? An In-Depth Explanation
The passive listening definition is to listen to the speaker without any interruptions and questions. Sometimes, it might happen that you really don't understand what is being said. But many times it would be really helpful. For example, while listening to the presentation and speech- In this way of speaking, you would not prefer any type of disturbance and feedback in the midway. Similarly, when you are in a meeting, you have to listen to your boss and respond. 
However, sometimes you would listen passively and not actively. And, when you are active you ask questions, read the body language of the speaker, and the purpose of the meeting. 
Anyways, when you are in a passive position, you do not give much attention to the speaking part, for example, watching a movie, listening radio. In a particular situation, you have to balance between active and passive listening. Sometimes it is good and sometimes not. So, when you read further, you will know about the pros and cons of passive listening.
Best Assignment Help is Here!
Looking for better grades in your next submission? Share your requirements with the expert academic writers & get an A+ Guaranteed!
Order Now
3 Pros and Cons of Passive Listening You Must Know Right Now!
Till now, you must have got the definition of passive listening. But sometimes, you might get eager and want to share your views in between of someone speaking. So, it can help to overcome the communication barriers, but it also shares some drawbacks. Let's explore some advantages and disadvantages of this skill. 
Pros
Interpersonal Skills - When you are not speaking while another person is speaking, that's a sign of respect. It makes a good image in front of your colleagues. This way, you learn to not respond to everything that you hear. If you have these skills, then you will be a great listener. 
Effective Communication - Passive listening is a more objective form of listening as it helps overcome communication barriers. And in this form of listening, you are not bound to respond to every conversation you had with others. 
Observation Skills - If you listen passively, then you can observe other things. If you are not paying attention to the words, try to give attention to other small details. This way, your observation skills will get improved. 
After knowing the pros, let's explore some cons of passive listening. 
Cons
Reduced Performance - For instance, your professor is explaining to you about your essay at the time you become a passive listener. You may not write the essay effectively with proper information. 
Leaves a Bad Impression - If you would not include the points in the essay, then it might be difficult to create a good impression on the teacher. Also, sometimes the other person wants your response, and you were not actively present there, it might have a bad impression. 
Miss Out the Information - When you are not actively listening to the things that another person tells, then it might create a problem. When you do some work, for instance, writing the essay and did not listen to any important point, you may not get high marks due to not including vital points in the paper. 
So, these are the cons and pros of this. Moreover, you must have heard about active listening more in this blog. And you must be wondering the difference between them. For that, read this write-up further and know the differences that would help you to recognize both the listening skills. 
You may also like: How to Improve Your English Communication Skills?
Passive Vs Active Listening: Know the Difference Between Them!
Many of you have reached till here to active listening vs passive listening. So, you do not have to wait anymore just read further and understand the differences between them. 
Active listening is when the listener communicates with the speaker and asks questions about the topic. Also, the listener absorbs the information by listening carefully. On the other hand, passive listening is when the listener is physically present and mentally absent. He is in the conversation but does not absorb the information. 
Active listening is an interactive process, whereas passive listening is a mechanical process.
Inactive listening, the speaker encourages the listener to have a conversation and listen to things carefully. On the other hand, in passive listening, the listener often discourages the speaker by not focusing on the listening part and feeling like you are bored of his speaking. 
Inactive listening you are keen and interested to know about the topic. But in passive listening, there is no response. There is only hearing. Inactive listening, there is response and conversation. 
Now, you must have got the difference between passive listening and active listening. But many of you do not have this type of skill. So, for that, here is the solution. Read the next section and get the answer to your query.
Free Plagiarism Report For Assurance
The experts at Global Assignment Help ensure that you get 100% original content for submission. With every order, get a Plagiarism report for free!
Order Now
Do You Lack Passive Listening Skills? Reach Experts!
Many of you are lacking in passive listening skills and want to enhance in their academic life. Moreover, many of you are assigned an essay to write on this topic. But you are unable to write an essay on it. For that, you should reach out to the experts of Global Assignment Help. The professional writers will not only provide the essay help, but also they will assignment help USA services, and English assignment writing. 
Moreover, if you want to write my essay online services, you can get assistance from the experts of a reliable website. But many of you think that by taking all this help you may have to pay a high amount of money. However, when you go to an authentic website, you get all the assignments at affordable prices with many offers and discounts. So, make sure you go to the Global Assignment Help to get the best assistance from certified writers.
Students also like to read:
Lowest price
INR 594.27
Get A+ Within Your Budget!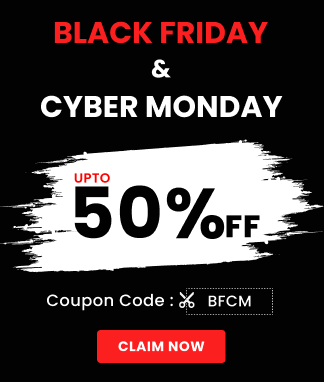 24/7 Customer Support
100% Customer Satisfaction
No Privacy Infringement
Quick Services
Subject Experts
Innovative Documents
FREE Tools
To Make Your Work Original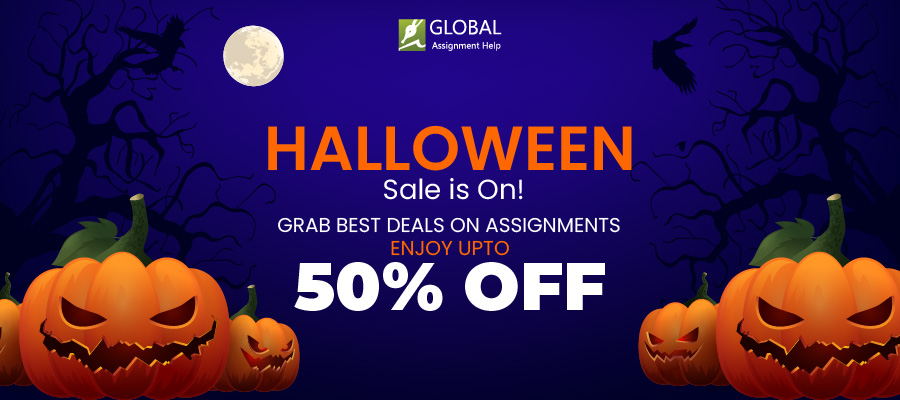 Spine-Chilling Offers on Assignments | It's Time to Save More!
30-10-2023
5313
11 minutes