Why Is Everyone Obsessed with Contingency Management Approach? 360 Analysis
Table Of Contents
"All religions, nearly all philosophies, and even a part of science testify to the unwearying, heroic effort of mankind desperately denying its contingency." 
― Jacques Monod
What Jacques Monod meant when he said this was that every day, people try to ignore the things that are out of their control because they are so used to being in charge now that they cannot fathom contingencies. So instead of accepting that there is a universe out there that is so much more powerful than they are, they will go ahead and negate the existence of any situation where they are not in control. But thankfully, his words were paid some heed to and the futurist theorists built something called contingency theory. This holds a lot of answers to the way things can be managed better to get the best results.
Let us first understand the word "contingency" itself. Contingency means a situation or event that can happen in the future but cannot be predicted. It is surrounded by uncertainty. The more commonly heard term is "contingency plan," which means precisely to be prepared for any contingency that might hit one in the future.
Now that we know what contingency means, let's move on to understanding contingency theory.
What is Contingency Theory?
It is a very popular theory and has a home in the community of various organisational theories like Classical theory, Neo-classical theory, Modern theory, Motivation theory and Open systems theory. This theory attempts to explain why organisations behave the way they do. Almost all companies have adopted the concept of organisational behaviour because it helps in understanding the employees and their behaviour in the workplace. This, in turn, makes employers more equipped to devise plans to increase the productivity and motivation of their employees.
According to Contingency Theory, there are some environmental situations that affect the way direct and indirect variables communicate with each other. Both of these variables have a cause and effect relationship. There is no one best way of solving the problem in an organization; but with Contingency Theory at play, one can gain insights into how to be better prepared for any situation.
Next comes the onset of Contingency Theory into the field of management and how well it was assimilated there. Our experts in assignment writing help have the best means to make you understand the intermingling of contingency theory and management.
Students also like: How to Do Project Management Assignment
Exploring Contingency Approach & How It Fits in Management
The Contingency Approach was brought into the field of management by some managers who were facing issues with the classical management approaches that focused on management principles like POSDCORB and others. All of these were proving to be incapable of helping with environmental contingencies because they focused on adopting a single rigid style of management. So it was a perfect fit in the first instance when the contingency approach was applied to management.
What is the contingency approach to management based on? The anwser is that it focuses on the most basic fact that there is no one best way to manage. It says that every situation is different and thus will always demand new ways to manage it. What is best suited to one situation might not even be remotely useful in another. Thus, the best management is to treat every situation as a new opportunity to manage. Thus, clearly stating that there is no universal answer to the question of what is the best way to manage. The answer depends on the complexity and needs of the situation at hand.
It is said by the theorists that contingency management approach is the next best thing. The below mentioned features of this approach will clearly state why that is true. Have a look at it yourself.
Free Plagiarism Report For Assurance The experts at Global Assignment Help ensure that you get 100% original content for submission. With every order, get a Plagiarism report for free!
Order Now
Features of Contingency Approach
The Contingency Approach to Management came into existence by negating the classical theories of management. Thus it has overcome the limitations of those management theories in order to become the most talked-about organizational theory of the times. Here is the list of things that make this theory so special:
It does not follow a rigid style or system of management.
It takes into consideration the dynamic nature of the environment into consideration.
Management is based on the situation at hand. Meaning, with the change in the situation, the management techniques also change.
The complexity of a situation is an important aspect of this theory. They access how complex the situation at hand is and then devise plans to tackle it accordingly.
It is an action-oriented approach that follows in detail the variables and how they interact with each other to create practical solutions for them.
It is also called the "if" and "then" approach. Where "if" represents independent variables and "then" represents dependent variables.
Limitations of Contingency Approach
Like every other thing, this approach is also not perfect. There is always scope for betterment in every field. The same applies to this theory. Here are some of the drawbacks of this theory.
It is complex in nature. This might come as a shock to some of you, but it's the truth. This theory gives a simple idea, but in practice, it gets very complicated. There are a large number of variables that are to be considered and brought into an amalgamation between them. And managers who are supposed to do this can easily slip or miss some of these variables because of their busy schedules. This results in inconsistent solutions and not so apt managing system.
It is a reactive approach in nature. As it reacts to a situation, which in itself shows way too much confidence in the capabilities of the managers to come up with a plan in a short period of time. Thus, it should have been more proactive than reactive.
It is a very cumbersome process to deploy this approach in real-time.
Some critics of this theory also argue that it is an incomplete theory. That it just insinuates an idea and then leaves it hanging. According to them, this theory is just a statement with no real steps to actually follow and get to an end goal.
Also Check the Following Blogs: 
Example of Contingency Approach to Management
There is no better way to understand any problem or a given situation with help of examples. Here is some contingency approaches to management examples for you to go through in order to see it really works in the practical scenario. They are curated by our experts in coursework help to give a clear understanding.
Experts Are Listening! Have doubts about academic writing? Clear all of them in a minute! Call the experts and get your answers immediately! Dial Now!
Contact Us
Get Expert Help on the Contingency Management Approach
Struggling with an assignment on the Contingency Theory of Management? Choose Assignment Help Melbourne to be unstuck. Give a reading to this blog for quick solutions and learning with the help of examples. And to become better at understanding the nuances of the contingency approach to management seek our experts because they offer unique assignment solutions and great explanations. They know you want good grades but some topics can be a bit troublesome for you to master. Our help will amplify your level of understanding of these typical management topics like the Contingency Theory. It is super-affordable. So take no time to connect with our assignment experts!
Hope this blog makes it easier for you to understand the Contingency Theory and its exact application in management.
Lowest price
USD 7.13
Get A+ Within Your Budget!
24/7 Customer Support
100% Customer Satisfaction
No Privacy Infringement
Quick Services
Subject Experts
Innovative Documents
FREE Tools
To Make Your Work Original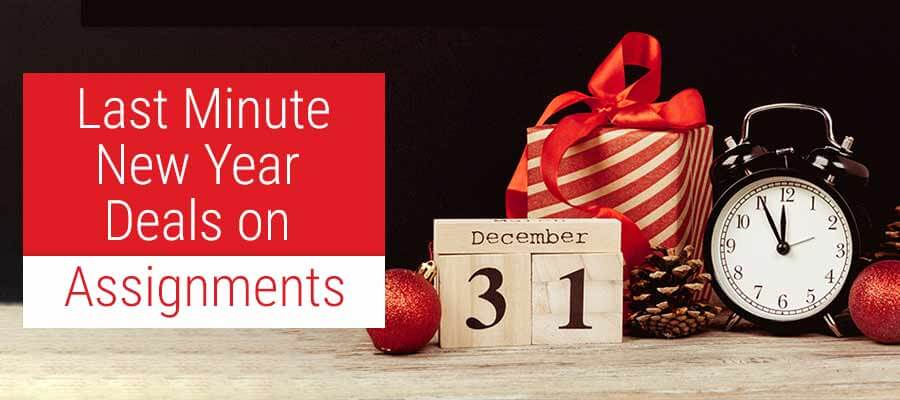 Exciting New Year Deals And Discounts on Assignment Help 2023
29-12-2022
1021
5 minutes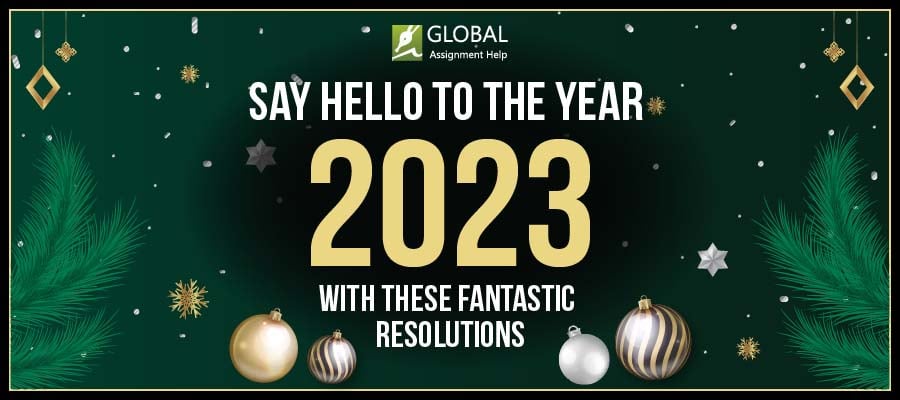 A Helpful Guide For Students To Setting New Year's Resolutions
28-12-2022
254
13 minutes