Crucial Phases of Project Management Given by Experts
Have you ever wondered why so many of the projects fail or become impossible to complete? Well, that is because of the inefficient project management skills. You may now be wondering what the project management is and what are the phases involved, isn't it? Do not worry if the same question has popped-up in your mind as the experts who provide project management assignment writing assistance have come forward and given a chunk of information that is a must-know for every student. So without wasting time, let's take a read through the points given and sate the curiosity.
What is project management?
The experts define this as "the application of knowledge, tools, skills, and techniques to a wide range of activities to meet the requirements of the project." With so many crucial steps involved in the project management, it is essential to identify the phases of project management.
Read further and know about them.
1- Project conception and initiation
In the first step, it is decided whether the project is feasible or not! There are two ways with which the managers can evaluate and determine its feasibility, that is, study and business case document. A feasibility study looks at the costs, goals, and timeline of a project to determine whether the project manager think they have enough resources to continue the project. On the flip side, a business case document defines the reasoning for starting a new project and what the financial benefits will be. If the project is being found to be feasible, then the further steps are taken.
2- Project definition and planning
Once a project is approved, the plan needs to be outlined and put into writing. Having a written plan helps make sure that everyone on the team is not lagging behind and understands the steps that are needed to be taken to complete the project. In this, project's life cycle, the cost, scope, duration, quality, communication, risks, and resources are summarized.
3- Project launch or execution
This stage is where the actual project is developed. Usually, an initial meeting is conducted to mark the beginning of a project and delegate responsibilities to team members. Also, in this phase, the members are assigned specific tasks that they are expected to complete, and resources are allocated accordingly.
4- Project performance and control
This stage is about monitoring the developments made. Project managers or the ones who lead the project will compare status and progress and compare the same with an actual plan. During this phase, project managers need to adjust schedules or take the necessary steps to keep the project on track.
5- Project close
After a project is officially declared as completed, we proceed into the final stage of the project's lifecycle. Project close helps the team members to determine what issues they have so that they can make improvements in the future. Moreover, the dedicated team members are rewarded, contractors are terminated, and project successes and shortcomings are identified. Additionally, project managers must create a final project budget and final budget report to close out the project.
These were the five of the many phases that are involved in project management. Hope that you found this blog informative.
If you are stressed and are not able to think beyond anything apart from the assignment writing, then approach us and let our experts handle your academic writing tasks. We, at Global Assignment Help, have the most skilled and qualified experts who are adept at providing Project Management assignment help to the scholars in need.
Approach us now and get several benefits along with our academic services. Hurry! Place your order now and get assured of scoring top-notch grades.
Lowest price
USD 7.13
Get A+ Within Your Budget!
24/7 Customer Support
100% Customer Satisfaction
No Privacy Infringement
Quick Services
Subject Experts
Innovative Documents
FREE Tools
To Make Your Work Original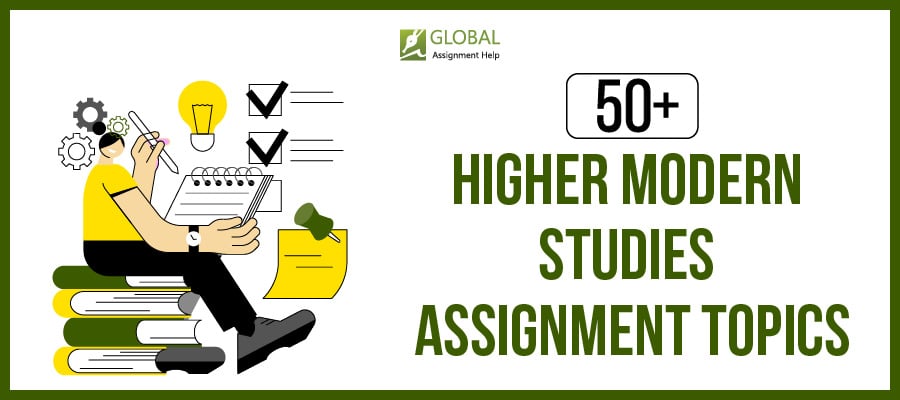 50+ Higher Modern Studies Assignment Topics to Ace Your Paper!