Get Acquainted with 10 Leading Australian University Rankings
Future planning is integral to life, and being wise is all that is required. As Johan Asplund quotes, "When you study abroad, every step is a learning experience." So, why don't you start to invest all your dream and resources into studying at one of the best universities in Australia?
Aren't you curious to know what Australia as a country offers you? Or what makes it one of the top countries for an international career path? Then, let's get the answers!
What Qualifies Australia for Students to Study Abroad?
Every place has something or the other to strike you with. So, why would Australia stay on the list of the ten best countries to study abroad? Know what makes it worthwhile to opt for your study abroad program.
Get an Easy Hand on Visa
Compared to other countries, gaining an Australian visa is no big task. However, you must provide specific criteria in different areas to qualify for the visa. The requirements include the admission confirmation letter of the college/university you have applied to. In addition to proof of financial resources to bear the living and tuition cost, you must be proficient in English and have your health insured.
Grasp the Cream Learning
Australia provides a space for everyone, regardless of their major. With all the necessary resources, the nation offers you a high-quality education. It is a centre for numerous courses by internationally renowned institutions and universities. The country eases the path of teaching and learning and opens the doors for several opportunities. Whether your genre is English literature, mathematics, medicine or art, enrol in one of the Australian universities to gain expertise.
Tip : If you need help managing your academic workload, you might choose to use Holmes Blackboard. Are you curious about that? It is an online learning platform that assists students in keeping track of their educational tasks, including assignments, lecture slides, study databases, and more.
Blend in the Diverse Culture
Australia welcomes people from various cultures and has a space for different languages. In addition, the country has some other new areas to explore. The best part of staying in a multicultural environment is to experience different cuisines, cultures, and festivities and learn new dialects. Being an international student, you won't feel out of place, and the country will turn you upside down with a blend.
Cost of Stay at Ease
The main concern to moving to an international country is the pocket. Australia takes away that worriment from you. As one country offering a high standard of living, it also qualifies for offering comparatively low living costs and tuition fees. The universities/colleges provide numerous scholarship options to you and has options to choose from the cheap universities in Australia. It also allows you to opt for part-time jobs to ease the money problems. The motto in Australia is - 'Worry not and stay like a king!'
Opportunity to do Job
Get exposure to the outer world when you study. Australian universities/colleges provide you with an opportunity for part-time jobs along with your education. You can earn both knowledge and money in return for your hard work and time investment. It gives you exposure in addition to enhancement of your CV.
A Tip: When you are working and studying, you may not get time to work on your CV. In Australia, we provide resume writing services by our qualified team of experts and professional writers.
Now that the 'Why Australia?' part is clear, let's understand the list of top universities in Australia 2022 and what makes them stand out globally and mark them in the index.
Are You an Australian University Student - Stuck with Your CV?
If you are looking for a job or internship but struggling to enhance it as per the requirement. Do not worry! We at Global Assignment Help are here with a team of qualified experts to uplift your resume.
Avail Now!
Profound List of Top 10 Universities in Australia
Who wouldn't want to pursue their international career or education path with a globally renowned university/college? In the hassle of opting for the right option, you often miss out on the apt information. Take a look and grasp every detail to decide among the best universities in Australia to treat yourself with a globally acclaimed degree.
#Rank 1 : Australian National University
Intro -Top on the list of best universities in Australia and ranking number one is the Australian National University, founded in 1946. The educational institution is known for its premium learning and open spaces.
Courses -The top-ranked courses offered by the university are arts and social sciences, business, economics and law.
Acceptance Rate - Like the university, the exams are pretty competitive, and you must have a GPA of 5.0, and an IELTS score should be at least 6.5. In addition, 3-5 years of work experience is also counted. Overall, the rate of admission acceptance is 36%.
#Rank 2 : University of Sydney
Intro- Ranked two in the list of top 10 universities in Australia. It was established in 1850, and the University of Sydney is ranked number two on the list. It runs intending to let you explore your full potential with advanced learning and education.
Courses- The courses that rank are MBA leadership and enterprise, mechanical engineering, electrical engineering, and master of data science.
Acceptance Rate- Like the university ranking, the admission level is high competence, and the admission rate is 30%. The IELTS minimum score of 6.5-7 qualifies for the criteria.
#Rank 3 : University of Melbourne
Intro- One of the second-oldest universities in Australia, the University of Melbourne is a public research university founded in 1853 and ranks third among the top 10 universities in Australia. The institute offers a distinctive curriculum to the students and gives them an area to explore.
Courses- The oldest university in the world is renowned for offering courses like art and humanities, anthropology, law and psychology.
Acceptance Rate- The university is known for its high-class learning and is open to students with an IELTS score of 7.0 with an admission acceptance rate of 70%-80%.
#Rank 4 : University of New South Wales
Intro- Established in 1949, this illustrious school is renowned for its research and instruction. Educational institutes faced a shift from being technology-based to a generalist universities and qualified to be number fourth among the best universities in Australia.
Courses- Being a renowned name in the rank of universities, the top-class courses the place offers are actuarial studies and law, advanced science, financial analysis and many more methods you can enrol into.
Acceptance Rate- It is, without a doubt, a high-ranked university with a low acceptance rate of 30%. It would be best if you qualified with a score of 6.5-7 in your IELTS to become a part of this learning centre.
#Rank 5 : University of Queensland
Intro- An act of the state legislature founded the renowned university in the year 1909, making it a pioneer in the field of education and to rank on the fifth position in the list of Australian university rankings. The actual learning and teaching began in 1911, welcoming all the students with open arms.
Courses- The university ranks globally for business, humanities, advanced science, finance and economics courses. The curriculum is prestigious and known to graduate students with cream expertise.
Acceptance Rate- The university is notable and easy to get in for gaining a good quality education with an acceptance rate of 40%. And if we are to focus on the IELTS score, 6.5-7 is considered to get admission.
#Rank 6 : Monash University
Intro- In 1958, it became permissible for a renowned educational institution—one of the sixth top universities in Australia—to enter the picture. The place brings out the potential and highly considers your passion and ambition.
Courses- The high-rank courses Monash University offers are business, education, law, engineering and a few others in the curriculum to ace your skills and learning.
Acceptance Rate- The admission criteria is at ease in consideration of the ranking of the university with an acceptance rate of 40%. The competency score level of the global examination must be at least 6.5.
#Rank 7 : University of Western Australia
Intro- Qualifying in the seventh position in the list of best Australian universities for international students is the University of Western Australia was established in 1911, to uplift society and communities' welfare. The university grants intellectual and cultural learning or knowledge.
Courses- The higher the name, the more refined the curriculum. The university offers a wide range of renowned courses like anatomy and physiology, psychology, civil engineering, and many others comprises to the list.
Acceptance Rate- The learning hub is not a five-finger exercise. It expresses hard work with a 38% admission acceptance rate. The average score for a competency exam like IELTS should be in the 6.5 score range.
#Rank 8 : University of Adelaide
Intro- the University of Adelaide, one of the prominent names on number eight in the top ranking universities in Australia list, was founded in 1874. The first place to elect a female candidate in the university council and the one to promote anti-smoking rules on campus.
Courses- As a well-known education institute for exploring the full potential, the university offers various courses such as business analytics, accounting and finance, engineering and IT.
Acceptance Rate- One of the leading universities to promote premium education and take students in with an acceptance rate of 75%. The combative exams like IELTS require at least 6.5 and more scores to clear the eligibility criteria.
#Rank 9 : University of Technology Sydney
Intro- A premier public research university established in 1988. Learning and research goals were behind the University of Technology Sydney's founding. The place is known globally for ranking in the ninth position among the best universities in Australia to provide eminent learning in the technology field.
Courses- As the global fame goes, the educational institute is marked in the list of top universities across Australia to offer courses like engineering management, IT, data science and innovation.
Acceptance Rate- The UTS admission level is very competent, with an acceptance rate of 40%. If in case, you are planning to enrol in the institution, you shall aim for an IELTS score of 6-6.5 to be eligible.
#Rank 10 - University of Wollongong
Intro- The University of Wollongong was introduced in 1951 to the world being number ten in the Australian university rankings. The aim was to offer a premium learning of technical education to engineers and metallurgists. And in the present times, it stands on top of numerous subjects.
Courses- The university not just ranks in the list but also on priority to offer courses like arts, social sciences and humanities, business and law, medicine and engineering. The learning institute does not limit its boundaries here but also provides other methods.
Acceptance Rate- The place opens its area to qualified people with competent admission criteria bearing a low acceptance rate of 30%. It would help if you were qualified, with an IELTS score of a minimum of 6.5, to get admission to the university.
Hopefully, now you are well aware of the Australian university rankings, you can make the apt decision based on the criteria and the course that the university offers. The section provides the best Australian universities for international students. Now that the list is clear, how about we make it simpler for you? Below are the points drafted that you shall seek before enrolling in one of the top universities in Australia.
5 Comprised Points to Consider About Top Australian Unis
Is it enough for you to know about the universities? Don't you think what makes these options stand out from the whole lot? Know the points that make top Australian unis emerge out globally.
Scope of Academics
Why do you choose to study in Australia? What is the need to opt for a study abroad program? So, these are the questions you must ask and seek the answers to before enrolling yourself in one of the top Australian universities. Academics is what gives you knowledge and learning. So, also find out about the academic tasks assigned for evaluation criteria. And in case you find it difficult, browse for assignment help to uplift your future path with top scores. So know the courses or curricula these universities offer and choose accordingly.
Know the Location
Another aspect is where the university is situated. Locate the exact area and the nearby space. Mark the points on the map and decide your stay into consideration to that. Ask yourself questions: Would you prefer a place engaged in social activities? Or do You want to stay nearby or remote? Is your university providing you with in-campus or offset accommodation? This will help you to plan your daily commute and everyday travel cost.
Consider the Cost
One of the most significant aspects is the average living and tuition costs. So, being a student, you need to sort your expenses and can't afford to flush money on unnecessary things. It is an essential human mindset that the ranking universities are all expensive, but just to burst out your myth, the list also covers the cheap universities in Australia. So make the right choice of the university from the list to balance your pocket. And keep track of your daily expenses.
Check for Quality
Another point to consider is the quality or supremacy of education or teaching a university is offering you. If you are spending your resources, wouldn't you want to put them in the right place? So, make sure before you fill out the admission form that the university you are opting for is worth each penny you are to spend. Do not compromise with the qualitative factor, and always seek the cream.
Area of Placement
The aspect that defines your future and gives shape to all your learning is the area of university placement or internship. Undoubtedly, Australian educational institutions provide a space to work and get exposure to the outer world and education. So, you can do your side of research and land the right choice among the list of best universities in Australia.
Your Pocket Is a Barrier?
Are you in search of help, but your budget doesn't allow you to take one? Think no more and avail all the assistance for your academic work at minimum cost and amazing discounts.
Get Now!
6 Summarised Attributes Before You Pack For Australia
Packing is one of the most tedious tasks of planning a travel. And when it's about moving abroad to study in one of the best universities in Australia, it is way more laborious than you may think. To take away all hassle, below is the list of items to add to your suitcase. So, stop stressing yourself and your family, prepare a list and start packing.
Important Documents
You may not know which paper you might require to study at the top universities in Australia. So when you pack, buy yourself a hardbound good, quality folder and gather all the documents, from catching the flight to landing in Australia and throughout your stay. The primary list comprises passports, travel tickets, credit cards, student visas, admission letters, confirmation letters, accommodation proof, transcripts, health insurance and other identity proofs.
Pocket Currency
One of the most vital elements is money. George Bernard Shaw said, " Lack of money is the root of all evil". So, when you pack, don't miss out on visiting the currency exchange office. Keeping Australian currency in hand as debit and credit cards don't always work. Be well aware when you get the money exchanged, and do not get conned by the scammers. Have enough Australian dollars to at least survive for the week.
Prescribed Medication
This packing element is both personal and essential. It would be best if you made a pouch of all the vital medicines that suits your body and gives you relief. And in case you are under a specific medication, keep a store of those tablet packets as well. Don't forget to carry your prescription along. Sometimes you may not find the required medicine, so before you leave, visit your doctor and know the salts and composition of those medicines.
Needful Clothing
How about you check for whether and pack your bags accordingly? You are moving overseas for studies, so stuff your bags with the most required clothing items. The packing list should have a few pairs of denim, formal, comfy clothes, winter attires, accessories and all-purpose footwear. It would be best if you had a wardrobe for every season packed with you as you may not know what climate might welcome you as you land to study at one of the best universities in Australia.
Everyday Toiletries
A fundamental yet essential part is to be packed in your bags. It comes under the category of most personalised stuff. So, get them stocked up for the next months while you fill. You should add dental kits, hair products, skincare, and sanitary. Of course, you will find all the products in Australian stores, but what's the harm in travelling all prepared for the uncalled scenarios?
Useful Gadgets
In the time of technological advancement, the world has also progressed in terms of power switches and adapters. Unfortunately, your native one may not work for you in Australia. So, keep a power adapter handy for all your gadgets like laptops, phone chargers and whichever you own. Don't forget to pay a visit to get your electronic devices checked. Carefully pack all your devices, including headphones, universal adapters, USB cables, pen drives, etc.
So, now that you know what to pack for your international travel, open your notepad and start to draft a list and cease the notes when you begin to stack your suitcase.
Choosing a path for a career could be mind-boggling, but when you have a guide, it becomes way too easy to indulge yourself in the whole process. Your decision for choosing the right university, so why should you opt for the same and in the last what to take away in your bags? We at Global Assignment Help aim to provide you with all the relevant details to chuck out all your confusion, and you can plan your things without any hassle. In addition, we also have a team of experts who are the homework helper for all your academic work.
Lowest price
INR 594.27
Get A+ Within Your Budget!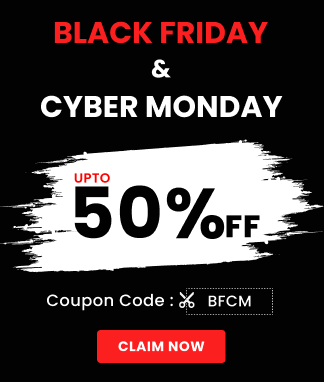 24/7 Customer Support
100% Customer Satisfaction
No Privacy Infringement
Quick Services
Subject Experts
Innovative Documents
FREE Tools
To Make Your Work Original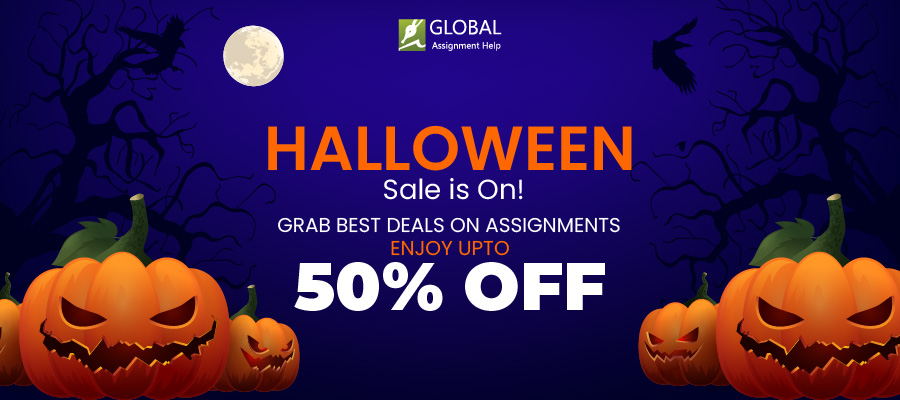 Spine-Chilling Offers on Assignments | It's Time to Save More!
30-10-2023
5312
11 minutes