Life Lessons to Learn Before the Last Year of College
It's true when they say, "Not everything can be learned through books." College is the best place to realize the veracity of this saying. It tosses an entirely new world before you where you can excel and recreate your life. There are some valuable lessons that you should learn before completing your graduation because to thrive in the struggles of the real world your degree isn't sufficient.
1. Think for yourself- It's time when you should know what is good for you and what is not. Don't always go for what others are doing. Use your brain to decide what is best for you; yes you can take advice from friends or teachers, but the final decision should be your own.
2. Know how to say no- By this time, you should have learnt how to say no to things that you don't wish to do. You are one person who has got only 24 hours just like everybody else. So don't kill your peace and sanity unnecessarily for others.
3. Create opportunities for yourself- Life does not hand down luck and opportunities. Jobs will not land on your lap. You have to prepare yourself hard for them. Sooner you will realize that this is the better and more appropriate way.
4. Know who your real friends are- Friendship is not just about partying and drinking together. It's a lot more than that. Real friends are like your second family whom you can confide in and look upto for support.
5. Don't destroy your body- Getting high frequently on booze and drugs will take a toll on your health. You only have one life so don't unnecessarily spoil it with filth.
6. Be independent- You should learn by now to be emotionally as well as financially independent. Stop squandering money as your parents will not always be there to watch your back.
7. Watch out how you dress- After college, you will be working in an environment where dressing is as important as your knowledge. Being oneself is okay, but you cannot carry jeans and T-shirts to offices. There you have to be in formals and its better if you learn to adorn them perfectly.
8. Stay motivated- Over time, you have learned that despite reluctance you have to do certain things. Like attending a boring lecture because you know otherwise, you will flunk it. In the same way, you will have to attend boring meetings, deposit bills, make daily reports, etc. No matter what, you have got to keep yourself motivated.
These are the things that complete your college education and not just degree.
If a junior approaches you for some advice, don't shoo him/her away because it is possible that your simple help may save someone from committing the same mistakes that you did. We hope that you enjoyed reading this blog, and if you do, then don't forget to share it with your friends. Being in the last year of your college, you must be facing constant stress due to overload of the assignments and other academic work. If that is the case, then connect with the experts working at Global Assignment Help. We have the best team of academic writers who can provide you with the high-quality assignment writing services at the most affordable costs.
You may like these blogs
How to Lead Your Team to Success in College?
Are You a Law Aspirant? These Tips Will Help You Win the Argument
Last-Minute Paper Help Tips | How to Make it 300% Better in Just 1 Hour?
15 Language Techniques That Will Make an Assignment Impressive
Lowest price
USD 7.13
Get A+ Within Your Budget!
24/7 Customer Support
100% Customer Satisfaction
No Privacy Infringement
Quick Services
Subject Experts
Innovative Documents
FREE Tools
To Make Your Work Original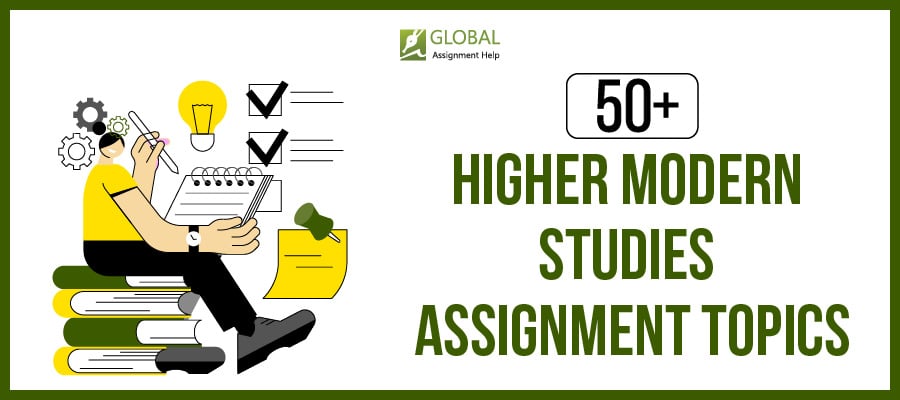 50+ Higher Modern Studies Assignment Topics to Ace Your Paper!
26-09-2023
116
13 minutes