Are You a Law Aspirant? These Tips Will Help You Win the Argument
Whether anyone hates them or love them, it cannot be denied that people fancy learning the way lawyers argue and defend their opinions and views. It is because they know how to combine reasoning and logic with rapid-fire rhetoric. Also, they know that with great power comes the greater responsibility, so they also have to be cautious while approaching the case and defending their argument. The little-known fact is arguing like a lawyer has little to do with formal training and more to do with some critical courtroom hacks. The good news is, effective argument is a skill that can be learned over time.
Here are the winning secrets of successful lawyers as listed by our law assignment help experts:
Get familiar with your subject matter
A common trap that many of the lawyers fall into while defending their side of the argument is using each and every shred of evidence even the irrelevant and unreliable ones. The primary reason for this is they do not research on the subject that they have to present in the court. Hence, they end up making all sorts of irrational and fruitless points which further leads to an array of unrelated issues. This leaves both the parties frustrated, and no one reaches the better position than where they started. Therefore, make sure that you are always prepared. The sign of a good lawyer is they never ask a question they don't know the answer to eliminate the chances of being surprised by the response. They always consider the subject matter from several angles, and then plan their next move.
Leave your emotion at the door
Lawyers can't afford to become emotionally attached to their case as this profession is completely based on logic and reasoning. No matter how heated the argument gets, watch out your anger, use your head and stay calm. Yes, it is natural to feel strongly about a certain subject, especially when it is linked with your personal experiences. However, responding others with personal attacks, and anger is no less than showing the opponent billboard advertising your weakness. Furthermore, it makes presenting a convincing argument a challenging task. Remember to stick to the facts by staying cool even if others provoke you. Do not give a chance to your opponent to take advantage of your emotional connect with the subject.
Question everything and everyone
Same like emotions., assumptions also create blind spots in your thought process. The lawyers must collect evidence that can prove the claims, so they can't assume anything without a factual proof. A successful lawyer questions everything, everyone and even himself/herself by constantly asking 'why.' Be inquisitive to reach the root of the flaws in opponent's argument. Yes, it might get annoying to be doubtful all the time, but this is a significant part of thinking like a lawyer. This helps you to understand the reasons for every occurrence and law that was enacted years ago and apply the rationale to reach a conclusion.
Skip the fillers
Selecting the right set of words in the argument is more significant than we can ever realize. You can never win the case by using unnecessary big words that carry no real weight and are meaningless. Fillers, such as 'umm,' 'you know,' 'uh,' 'like,' etc., are signal to your opponent about your unstructured thoughts, unsurety about yourself that can be conveniently used for their advantage. You can eliminate this by replacing these fillers with silence which will make you look thoughtful, composed and confident. Treat your words as currency as spend them wisely just like your money.
Don't Be a Sore Loser
Law is a field where winning and losing is part and parcel of life. Lawyers have to accept this fact and keep moving ahead irrespective of the fate of the case. However, they must also remember that putting their efforts in a botched debate will not get them anywhere. They need to learn how to lose without continually whining and blaming others for their defeat. There will be numerous struggles that they have to face every day. Getting depressed and giving up simply because you failed to achieve what you'd planned is not at all acceptable. Instead, use the opportunity as a launching pad that will take you towards your professional success.
Law is a complicated field and issues that you encounter in this discipline are seldom black and white. You need to get comfortable with gray areas as well to win an argument. Keep your discussions on the right path by organizing your ideas. Even if you lose the case, enhance your knowledge by learning new tactics and working on your weaknesses. This way you will walk away winners either ways.
Lowest price
USD 7.13
Get A+ Within Your Budget!
24/7 Customer Support
100% Customer Satisfaction
No Privacy Infringement
Quick Services
Subject Experts
Innovative Documents
FREE Tools
To Make Your Work Original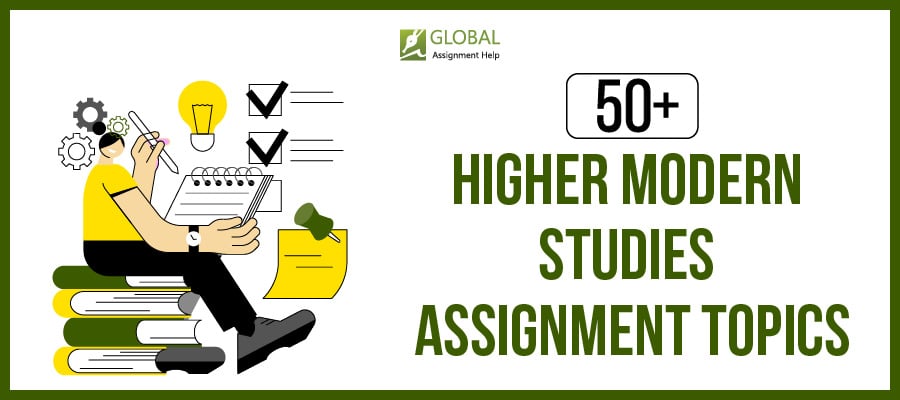 50+ Higher Modern Studies Assignment Topics to Ace Your Paper!
26-09-2023
127
13 minutes