How to Choose Law Dissertation Topics? | FREE Topics Included!
Okay, let us begin this piece of information with a simple activity- all you need to do is open a search engine (Google, Bing, Yahoo, etc.) and type the keyword- Original Law Dissertation Topics (Updated 2021). Are you done doing so? If yes, then just count the number of search results. Well, they are bound to exceed a hundred. The search results have left you baffled as to which research idea to choose, right?  But, you don't need to worry as this blog will prove to be your match made in heaven.
Hello, students! Hope you are maintaining social distancing & staying safe at your homes. To make your quarantine days interesting, here is a blog which highlights important strategies for choosing the best topic for law dissertation. Moreover, the helpful techniques are tried and tested by the law dissertation writing service experts. Grab yourself some snacks & start reading further!
Brilliant Techniques to Choose Interesting Yet Informative Law Dissertation Topics!
FACT: After reading your law dissertation research idea, it takes just 7 seconds to the committee to decide whether your academic paper is worth reading or not.
The above fact highlighted by the dissertation help experts clearly tells the importance of shortlisting an attractive topic. Doing so will help to kill two birds with a single stone. For instance, on the one hand, it will make you eligible to get excellent marks, and second, it will develop your research interest. Moving on further, here are 5 techniques of finding a good topic for law dissertation writing. All the 5 methods can be collectively known as the 5 R strategy.
5 R Strategy for Selecting Unique Law Dissertation Research Ideas (2021)!
Are you struggling to choose interesting law dissertation topics to work on? If the answer is a YES from your side, then 5 R strategy is something which you should not miss. Here is a detailed explanation of each R.
R: Review Your Interest- Law is an academic discipline consisting of various branches, such as criminal law, employment law, commercial law, tort law, etc. And, you can't be a master of all the sub-disciplines at once. Thus, it is important to review your interest and choose the one which fits your expertise. For instance, if you love to study criminal laws, then proceed to search for criminal law dissertation topics to feed your appetite.
R: Reflect Your Expertise Via Topic- Now, the time has come to narrow down your search results. Choose the research idea which clearly reflects your expertise. Preparing an academic paper on your strong topics will boost your confidence and give you an opportunity to showcase your knowledge. Okay, let us understand it this way- if you are good at tort law, then rather than searching for tort law dissertation topics, you can filter the search results by searching the tortious actions & claims regarding a particular policy.
R: Resort to Methodological Feasibility- According to the experts providing law dissertation help, the choice of research method should be feasible and in line with the university guidelines. In general, there are two main types of research methodologies- quantitative & qualitative methodology. Furthermore, a student is also required to justify the choice of selecting a research method in the Methodology chapter. Thus, make sure you are already well-prepared to win the heart of the dissertation committee.
R: Remind Yourself University Guidelines- The law dissertation writing service providers explain that an idea in line with the prescribed instructions doubles the chances of getting an A+. Make sure that your chosen subject area can meet the required word limit. Ensure that reliable sources of information are available for reference that can also be included in the "˜Reference' section. Also, strive hard in matching the formatting standards set by the dissertation committee.
R: Remain Updated: Another best way to choose a brilliant topic for dissertation on law is by keeping yourself well-updated with the latest happenings. As per the professionals responsible for providing help with law dissertation, a trending topic catches the attention more and generates curiosity in the mind of the professor. Also, finding trending law dissertation topics will ease your research process as you can easily find a plethora of information on the Internet.
So, this was the 5 R strategy which will help you big times in shortlisting an interesting topic of law. Moving on further, let us flash a light on the best resources for finding a hot topic. 
5 Resources to Refer for Law Dissertation Writing Topics
A well-researched and authentic academic paper is something which the dissertation committee desires. And, it becomes your responsibility to provide them with the same. To assist you in fetching an A+, the law dissertation writing service professionals have listed the 5 resources that you can refer to.
The Law Commission Website: It is one of the trusted sources for gathering relevant idea along with verifying the law reforms. Also, it can be considered as a great destination to find the latest topic. All you need to do is visit the 'News' section.
The Supreme Court Website: No matter you are preparing your project on law dissertation topics human rights or any other research idea, the website of Supreme Court will be a great place to know latest reforms and procedures. Furthermore, you can also have a critical analysis of the proceedings of the case related to your genre.
Newspaper: Do you want to keep yourself well-updated with the happenings taking place around the world? If yes, then the online law dissertation helper recommends you to read newspaper thoroughly. Also, you can keep newspaper cuttings with you if you have found something that will help you in designing a good dissertation topic of law.
Literary Work of Others: You can also wish to have an overview of the work previously done by others to get a research idea. But make sure that you do not copy the content in your document. In this way, you can save yourself from the academic sin, i.e., plagiarism.
The Internet: According to the law dissertation writing service providers, the Internet is again a good medium for acquiring law topics, provided you know the reliable resources. However, the availability of many fraudulent websites worsens the situation for the students.
Reading so far, you must have known the 5 sources for finding an award-winning topic for writing a law dissertation. Here are a few controversial law topics which will surely assist you in impressing your professor.
10+ Controversial Law Dissertation Topics (Updated 2021) for FREE!
Legal aspects of the relationship between employee and employer
Legal status of casual employees and agency workers in the UK and Europe
Substantive matters related to the job contract
A critical debate about the need to amend the nuisance statute
An analysis of the need to amend the laws in order to create a duty of care with respect to offenders in public bodies
Children owed the duty of care: A step too far?
A critical evaluation of the corporate manslaughter law: The viewpoint of the families of victims
An evaluation of the potential to facilitate and offer corporate rescue under UK Insolvency Act
A critical study of UK public undertaking legislation
Analyze the local authority's position in child welfare objectively
Discuss the evolution of property rights for married women
Now, you are well-equipped with the trending law topics for dissertation writing. Choose the idea which fits your expertise & get ready to see your professor shocked. However, if you still fail to do the same, then consider availing law dissertation writing service from the experts of Global Assignment Help.
Who Can Write My Law Dissertation? You Answer Is Right Here!
Global Assignment Help, the No.1 law dissertation helper, is the renowned and trusted website sheltering highly skilled and experienced online dissertation writers. The wordsmiths have served thousands of students by crafting well-researched and structured papers on employment law dissertation topics, family law research ideas, etc. Moreover, below are a few guarantees provided by the brand which will compel you to ask the writers, Can you do my dissertation of law?
100% Plagiarism-Free Work
Refund Policy
Cheap Law Dissertation help
24*7 Customer Support
Timely Delivery
So, what are you waiting for? Visit the website and place your order. Here a few areas in which the brand is known across the globe for providing online help.
Cyber Law Dissertation Topics
International Law Dissertation Topics
Contract Law Dissertation Topics
Media Law Dissertation Topics
Apart from providing assistance on law topics, the website also has an in-house team of experts offering help with business dissertation topics. Therefore, Global Assignment Help is the one-stop destination to end your writing worries in seconds by just asking,"please do my assignment for me".
Lowest price
INR 594.27
Get A+ Within Your Budget!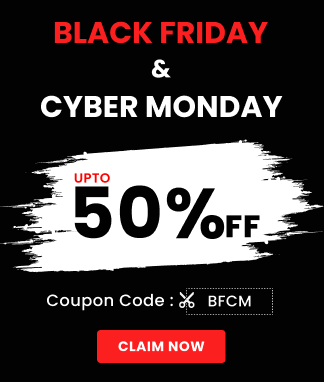 24/7 Customer Support
100% Customer Satisfaction
No Privacy Infringement
Quick Services
Subject Experts
Innovative Documents
FREE Tools
To Make Your Work Original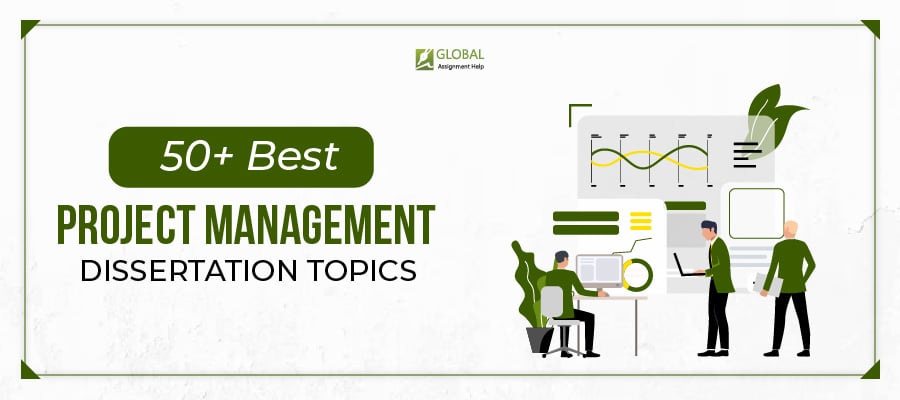 An Excellent List of Project Management Dissertation Topics