Worried About Failing a Dissertation? [A Take-Away Guide]
As Henry Ford says, "Failure is simply an opportunity to begin again, this time more intelligently." So if you are worried to fall through, look for the reasons and action. 
Dissertation - Fine document you put together to narrate your learning and knowledge attained throughout your course curriculum. Every page you draft, is intended to describe the contextual facts of your academics and to score high grades. But what if you fail to live up to that? What happens if you fail your dissertation? How do you handle it? All of these topics are capped in this blog. Come and dig into the area of dissertation writing. 
What Is the Deal About Dissertation?
A dissertation holds a strong hand in the world of academic writing. It allows you to present your findings based on what you have understood. It is assigned to evaluate the independent research skills you have conducted during your course curriculum. You might find it a laborious academic task as it requires, months of preparation and a ton of drills. But to ease your clutch, we have a team of skilled writers to provide you with exquisite quality dissertation help London.
Before you continue, you should take a moment to consider a few points that you must address if you want to present an outstanding dissertation. Please have a look -
Is Dissertation Hampering Your Career Path?
If you are not confident enough to deliver a top-notch dissertation, you need not worry. We at Global Assignment Help, have a profound team of skilled professionals to assist you with high-end dissertation writing services.
Get Assistance
4 Things to Know When you Write a Dissertation
Every academic document is a work of defined content and mastered writing skills. A dissertation is no less and requires more than every expertise. If ignored, it could lead to failing a dissertation. Know the scenarios and requirements when you draft a dissertation. So, listed are the four things that you might not be aware of -
Point 1: You and Dissertation 
A failed dissertation should not bring your morale down as you are not your dissertation, and both are separate entities. Never measure your self-worth based on the quality and kind of dissertation you are to deliver. It is a long road full of many hurdles, and you cannot aim for a perfect score. Your dissertation should have an impact on your style and ideas but should not define you as a person. 
Point 2: In-Search of Time
Time waits for none, so even you should not. When you proceed, do not wait for the right moment and make your own for writing a dissertation. The document is a collaboration of efforts, knowledge, findings and investment time, not adhering to which could result in failing a dissertation. The paper is not a one-day work, a long-time project that requires a proper timetable. Escaping to set a schedule could hamper your process of delivering a remarkable dissertation. So set a goal for each day, and follow it religiously for better results. 
Point 3: You are a Dissertation
Your character defines your dissertation. Be it your mood, writing style or understanding, when you start to draft the paper, ask yourself this one question - what happens if you fail your dissertation? Thenevery bit of your attribute will start to reflect in your work. So when you begin, plate the best of yourself on the table to define the quality of your write-up. You are the narrator of your paper, so you must have a fresh mind and expert skills to draft your dissertation. And then you don't have to worry anymore about the fiasco.
Point 4: Feedback Is Not Enemy
'You wrote well, oh it was so good. Oh! I think it needs some changes and then good to go.' The terms here are the phrases you should consider and take in after you are done with the writing. Drafting a dissertation is not enough, feedback from reliable sources is also required to dodge failing a dissertation. It helps to improve the learning of where you might have gone wrong. Shake hands with criticism and nourish your content.
Hopefully, the above-stated points have come out to be a good help for you to proceed further. Now, scroll down to focus on the main issue. 
6 Profound Reasons you Fail a Dissertation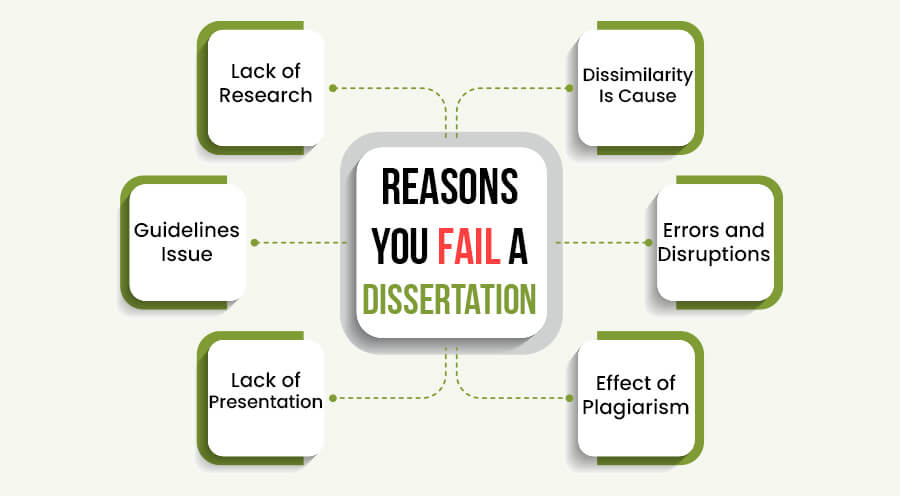 A dissertation is one of the salient documents of academic writing. It is the basic overview of what you have learned throughout your course curriculum. The paper requires in-depth knowledge and authentic research in addition to adherence to specific guidelines. But, if you fail to meet the requirements, it may result in a failed dissertation. So, grasp the points mentioned below to know the reasons for the dissertation fiasco.
Pretext 1: Lack of Research 
Finding the apt thing you have been looking for gives a feeling of tremendous relief and confidence. Try not to get conned by the misleading online data and mark your sources right to fend off the fact of failing a dissertation. But what if you realize that your research is not genuine and only fake data with no relevance to the facts and information? You cannot be that naive and in a hurry. Make sure to invest a decent amount of time when you search for ideas. Your research is the key and a strong base for your document. So, be wise.
Pretext 2: Guidelines Issue
Guidelines are the sealed orders that must be taken into action while drafting a dissertation. Every academic writing comes bearing a proper format and instructions that must be your focus area. You might skip missing a few or all of it, resulting in failed dissertation. In addition, omitting the required score to pass. Every educational institution is very particular about the project specifications and adds a lot of weight-age to evaluation criteria. So follow the directive and draft a notable dissertation.
Pretext 3: Lack of Presentation 
The first impression is what it takes to make it last. It matters how you write your dissertation and what guidelines or techniques you use. A dissertation should be carefully curated with an appropriate structure and effective data presentation in mind, and for accuracy, you can use the dissertation outline generator tool. You must follow a sequence or succession of facts and cannot just throw out random material. Language should be appropriate. The paragraph length must be consistent, and the data must be easily readable. Not meeting the points might result in failing a dissertation.
Pretext 4: Effect of Plagiarism
Copying is a no-no when it comes to writing a dissertation. Although, there is a specific percentage allowed beyond that is a sign of failing a dissertation. Plagiarism is an offence that cannot be ignored and plays a vital role in the field of writing. There is a gigantic gap in taking inspiration from online content and using it as it is. If you feel to use any information, quote it or cite it in the references but do mention the source when you pen down the words directly. So, be attentive and careful of the content you write and proofread the document before you submit it. You can also take the help of a plagiarism checker for more clarity and authenticity. 
Pretext 5: Dissimilarity Is Cause
When you decide on a topic and start to write, make sure the details you are putting talk about the theme you have chosen. Base your research on the subject matter you have opted for and surround all the findings with the same. Your inner content shall justify the title and be a complete path of the journey you have begun. There should not be dissimilarity in the whole dissertation, sub-heading or main heading should relate and make sense, keeping in mind the flow of information. Notwithstanding to adhere the points could lead to a failed dissertation. Be consistent in your approach while you draft and keep this point in mind to avoid any confusion later.
Pretext 6 : Errors and Disruptions
A clean document with relevant information is expected, to attain a good score. Once you finish writing, do not forget to proofread your dissertation. It is a must step that helps to enhance the quality and gives your paper a clean chit. You need to take a look with a fresh mind to amp up your dissertation. If you skip the process, you might put yourself in the situation of failing a dissertation. So, to avoid such circumstances, you can always rely on certain tools or can take expert help. We have a team of skilled professionals to proofread your document and fix any detected errors. They are well-qualified and polished in the area. It will not only save you from vain but will also amp up the qualitative aspect of your dissertation.
Do you often think - 'can you fail a dissertation'? Are you well aware of the reasons that fail your efforts? So, now you should mark them in your brain and consider them before you start to draft your dissertation. But, is knowing the cause enough for you? Look more to understand what you should do in case you fail.
A Doable Phase After You Fail a Dissertation [Point to Consider]
Failing is not a downfall but a motivation to work better. It is not the same for every curriculum, if you have failed undergraduate dissertation that is tackled differently. At times, things could go out of hand and reach a point leading to the unfortunate incident of failing a dissertation. But before everything, you need to know if you have miscarried a part of the segment, the entire section or the whole dissertation. Every paper should be curated with perfection and apt guidelines. You must also know whether - can you resist a dissertation or have to modify some details. 
A Part: It does not require a re-submission and could be balanced with the score of the other parts of the module. Submitting again is optional and you can opt for it by will if you aim for a higher score. 
A Whole Section: It requires a re-assessment either by re-submission or re-appearing for the exam. The guidelines might remain the same or could be changed depending on the requirement.
A Dissertation: Upon failing a dissertation, you are required to re-submit within a given deadline. It barely happens, but if it does, it could be because you might have neglected the guidelines, did not get your draft approved by the assigned person or other reasons. 
Now you know, what to do in different circumstances, so take the step accordingly. Whether it's a failed masters dissertation, the basic criteria remain the same. Before making any decision, get equipped with the area affecting your scores. 
How Can You Avoid Failing a Dissertation?
Failure is not a choice but an unfortunate academic incident. You have moved to the UK to study or have enrolled in a renowned institution to graduate with top grades. But imagine all your plans getting shattered by a glitch in your dissertation. Isn't it tough to even think about that? Right? Know the preemptive measure you can take to avoid failing a dissertation. Scroll down!
Gauge 1: Academic Tutor is Guide
In UK universities, you are assigned a mentor from the beginning to whom you report daily. The person is a guide who sets a path for you to proceed in the right direction. So, when you begin to draft your dissertation or research keep the tutor in the loop, exchange notes of progress at every step and ask for a review. Take criticism for a positive change and then you don't have to think anymore about - 'can you resist a dissertation'! Your tutor is the ultimate guide and a path for you to deliver a remarkable dissertation.
Gauge 2: Don't Let it Grow
Like it's said - 'prevention is better than cure, so track the issues from the start and don't let them take over your writing. Have clarity of everything before you begin to write the dissertation and in case of any doubt, do not shy away to get the queries resolved by the person in charge. This way you can prevent yourself from a failed undergraduate dissertation. Whether you are struggling to generate a theme or are stuck in progressing with the right content or sources, take care of such things from the initial phase to avoid getting stuck later. Freshmen is a year of learning and working in the direction of becoming a professional. So, start early and get the desired results.
Gauge 3: Unavoidable Circumstance
Sickness or situation does not ring a bell and bashes directly on the door. As you are well aware that writing a dissertation requires dedicating time, effort, energy and resources. The paper is assigned as a part of your course structure from the start, and it does not see the uninvited circumstances. So, to avoid any crunch like scoring fewer scores or even failing a dissertation, you must file an 'extenuating circumstances form', that alarm the university about the issue you are facing and, you will be granted an extension of time to submit your dissertation.
Does Your Pocket Act as a Barrier?
You wish to avail help, but your budget does not allow you? Worry not! Global Assignment Help is about helping students in every way possible and aims to provide services that suit the pocket. We also offer some exciting discounts to ease your way.
Check Offers
Professional Aid - Role of Expert Service
A dissertation has always been a lengthy piece of academic writing and a document that requires some defined skills and knowledge. You need not be on your toes but, have to be considerate about the requirements and guidelines. The blog is to alarm you about the situations which can hamper your paper and what you can do to avoid them. We hope that you have had a thorough read of the information provided for your benefit! Do you still feel clueless about the whole point? Don't stress yourself and hold your horses. We at Global Assignment Help are a team of skilled writers to put all your worry to rest and provide you with high-class dissertation writing help. Our experts are polished and competent enough to take care of all requirements of your paper. They aim for quality and leave no scope for you to fail your dissertation. The professionals curate every page for you with care and knowledge to achieve the top scores. So, what are you waiting for? Open your browser and search for our premium services to avail yourself of some exciting offers and discounts.
To your knowledge, we are a team of service providers spread worldwide and apart from the dissertation help, we also provide assignment writing help, essay help, proofreading services and many others. You can visit our website or download our app to avail desired help.
Lowest price
USD 7.13
Get A+ Within Your Budget!
24/7 Customer Support
100% Customer Satisfaction
No Privacy Infringement
Quick Services
Subject Experts
Innovative Documents
FREE Tools
To Make Your Work Original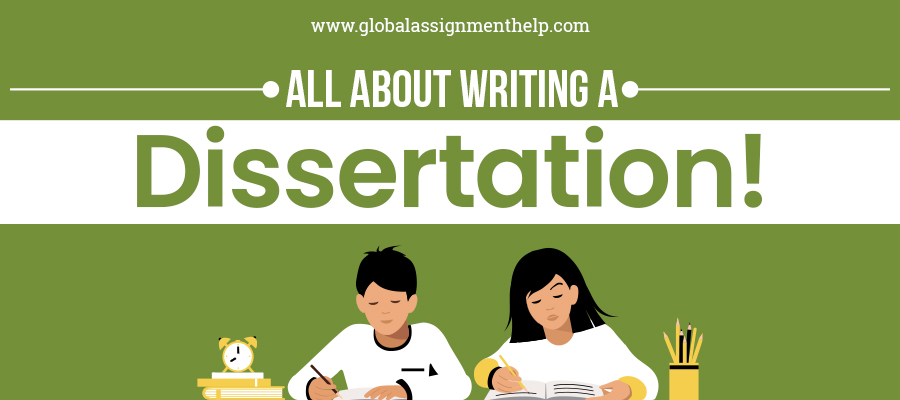 How to Write Good Dissertation Papers? | A Comprehensive Guide!
15-05-2023
159
15 minutes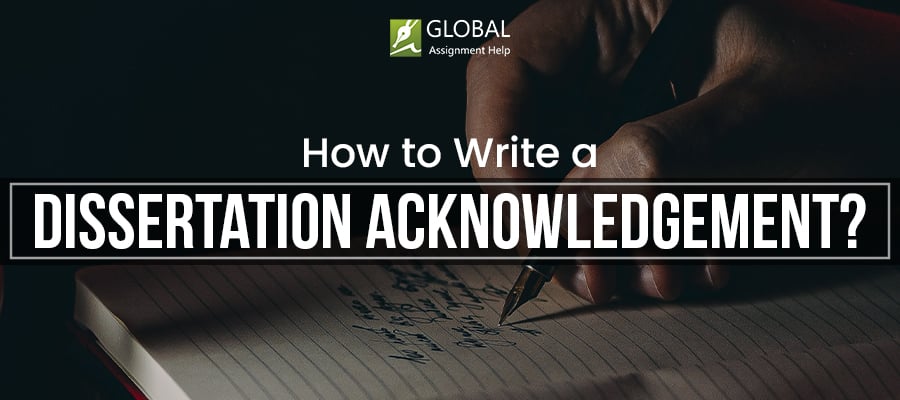 How to Write an Acknowledgement for a Dissertation?
12-05-2023
159
13 minutes