5 Tips to Deal with Homesickness While Studying at University
If you are thinking of packing your bags and moving to another city to pursue your education further, then you should be ready for a surprising new experience to be unfolded. Your experience might be smooth but can turn out to be extremely overwhelming as 'homesickness' would overshadow all the fun.
The experts who offer assignment help to the students convey that homesickness is basically an affliction that shows up when scholars spend more than one day away from their home. According to the National Union of Students (NUS), a major section of freshers stay homesick throughout their first semester. Therefore, the professionals of the Global Assignment Help have come up with some of the ideas that might help the students to cope with this mental state.
Let's take a read to know about them!
Be busy
In the initial days, missing home is quite common. If you do not wish to be sad all the time, make sure that you are busy. Being busy, will leave you with no time and eventually make you tired. This will make sure that you are not lying sleepless on your bed, remembering all the happy and sad moments you've spent at home.
Stay connected with your family
You need to understand that there is a difference between staying in touch with your family and disturbing them all the time with your silly issues. You should talk to your parents at least once so that you do not suffer from homesickness, but do not make a call every hour to update them about what you did.
Take some of your favourite things
This strategy has worked for several students. To follow them, you should take some of your favourite things with you to make yourself feel like home. However, do not take loads of them as they may create issues when you think about relocation.
Have a chit-chat with your peers
Most of your batch mates would have travelled a long way to pursue their studies. Have a small talk once in a while with them. This way, you'll feel assured that you are not the only one who is struggling and feeling homesick.
Do not give up and believe in yourself
The last thing that you need to make sure is to believe in yourself. Never give up, keep trying no matter how tempting the idea of leaving everything seems to be.
Hope these tips help you in coping with the homesickness.
In case the academic stress hits you, you can connect with us right away. We, at Global Assignment Help, have the best professionals on board to help you with the assignment writing help task.
By placing your order right away, you can avail the amazing discounts as well.
Lowest price
USD 7.13
Get A+ Within Your Budget!
24/7 Customer Support
100% Customer Satisfaction
No Privacy Infringement
Quick Services
Subject Experts
Innovative Documents
FREE Tools
To Make Your Work Original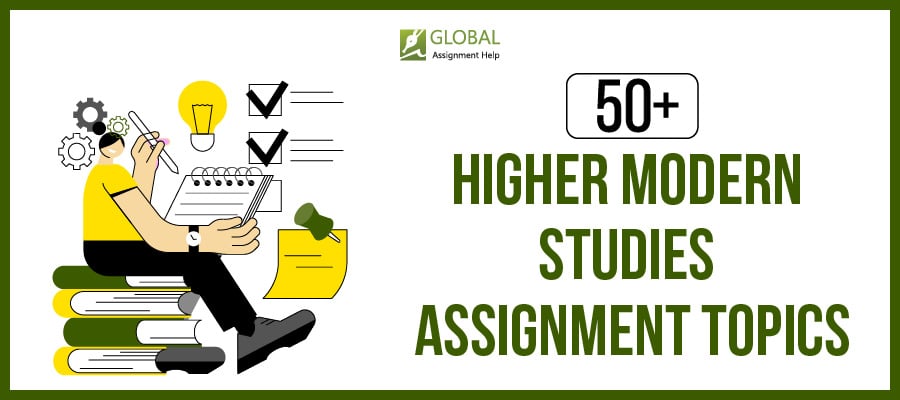 50+ Higher Modern Studies Assignment Topics to Ace Your Paper!