How to Write a Thematic Statement? Procedure| Examples| Characteristics
Table Of Contents
It is hard to understand English literature writing & its various perspectives. The thematic statement is an essential part of literature writing. It helps writers to introduce their theme to the audience and represent the core idea in the simplest form easily. The academic essay & thesis requires adding a statement that can offer the central point of the writing. Many students may not know this 2-4 line section, but the academic writers at the Global Assignment Help have vast knowledge around all the segments. Our experts in essay writing service provide a thematic statement in every essay they write for the students.
Many students wonder how to know about the statement. So, let's begin our journey with the question-'What is a thematic statement?' the most asked query that every student is searching online.
What Is a Thematic Statement?
The theme is a word that explains the various concepts of one's writing, like mystery, horror, romance, etc. Stories, plays, novels, and poems may have numerous themes such as mystery-thriller, horror-comedy, science fiction, etc. The thematic statements the moral that one learns from the story or the main motto of the author behind writing such a book, story, or novel.
You need to create single-line sentences using the words like a person, people, individual, or someone instead of the main character's name. This way, you can share what the writer wants to say through his writing & what readers can expect from your literature. Students need to apply a statement in both thesis & essay to introduce the reason to the audience clearly in a simple & short way.
The subsequent questions that arise in student's minds are:
What is the purpose of a thematic statement? And, why is it important?
So, let's move to the next part & know the benefits of writing a thematic statement in your document.
Why Write a Thematic Statement?
The theme statement plays a vital role in the interpretation and you can write about your literature in two different ways:
Make you come up with a crystal clear & simple explanation before starting your essay.
Provide the audience with a 1-line summary to build their interest in further reading.
Above is the purpose of a thematic statement that makes it compulsory for literature students to include it in their work. Writing a summary sentence is not difficult. It just requires proper understanding & knowledge of the content theme. You have to know the central idea author is sharing with their work.
Still, if you wonder how to write a thematic statement, then here isa4-step formula that can lead you to success in writing.
How to Write a Thematic Statement?
Sometimes, it can be hard to draft some simple sections of your task as it requires to be perfect. But the assignment help experts suggest staying calm & finding the best process that can help you understand how to write a thematic statement efficiently.
Our academic writers are here with complete information & procedure to develop a thematic statement. Below are the steps that will lead you to complete work.
4-Step Formula to Develop a Thematic Statement Easily!
Remember That Theme Topic & Thematic Statement Is Different!
Theme Topics Examples: Love, Hate, Justice, Injustice, Greed, Jealousy, Struggle, Wealth, Humanity, etc.
Themes Examples: People risk their own identity to find love, power corrupts humanity, and without empathy, there can be no justice.
Find the Central Idea of Your Story
Prepare a list including the theme topic that the text support with evidence & select the one that concludes the main idea of the writing.
Hint: You can find multiple theme topics supported by the evidence.
Draft the Author's Belief for Topic in a Sentence
Avoid vagueness in your writing. For example, "Family is important" is not a theme statement, but "One should prioritize family before everyone else" is a theme statement.
Hint: Avoid character names or specific details in the thematic statement. Keep it universal using terms like "a person" or "one."
Cut "The Author Believes That" & Revise the Sentence
Example: The author believes that a person should trust themselves first, and then others.
Thematic Statement: A person should trust themselves first, and then others.
Above are the various steps that help you achieve the best thematic statement for your literature essay writing. But it can be hard to understand the formation without watching some theme statement examples. Our writers always suggest looking at sample templates & analyze the writing trick yourself.
Hence, here are some of the samples that may lead you to the best & accurate theme statement.
What Are Some Theme Statement Examples
Here are the powerful theme statement examples that can help you understand the main objective of writing.
Adults can be correct for every matter.
A person can be happier with love & lots.
A person can face ignorance as a result of fear.
A person with infinitude power corrupts absolutely.
A person can not succeed with envy & greed.
A person should stay away from ignorance as it is the root of the trouble.
If you love someone truly & unconditionally, withstand any obstacles for them.
One must not lose hope, as it can help you survive any dark time.
If you want to know someone's feelings, step into their shoe.
To determine self-worth, one must take better education.
A real friend & relation can only be identified at the hard times.
Choose the difficult path but the right one as it is the only way to overcome the struggles easily.
Bad day & time is essential to develop a person's character.
You should not fear but express your individuality courageously.
When one betrays trust, it breaks the trust that can be hard to repair.
Individuals & relationships can be affected & damaged by jealousy.
A child must ask questions as it will make him learn the harsh realities of society.
Compassion & tolerance should be the basis of a dominant & healthy community.
A man without trust is incomplete, just like a house without a roof.
You can shape a better world with your curiosity & want of discovery; just see the world with a new perspective.
If you really have extraordinary strength, do not hesitate to step forward when others do.
To enhance your tolerance power, you must see things from other's perspectives.
One can learn their duty to his family & community with the growth in moral & psychological development.
Maturity comes from experiencing the multiple perspectives of the world.
Once a person's reputation has been destroyed by Gossips & rumors, it is impossible to recover it.
Loyalty, compromise, friendship & sacrifice should be everyone's nature, no matter how diverse one is.
Give number one priority to yourself & then take care of others because only a smiling face can make everyone smile.
You must finish what you have started on priority to realize if it was worth it or not, no matter how many obstacles come unexpectedly in life.
Never break the bonds of trust, as you will also need someone at the time of need, and with betray, no one will be there for you.
When a person confronts evil, they lose their innocence & it moves them from the assumption that people are naturally suitable to the more adult perspective.
Insanity, given prolonged exposure to the isolation of the wilderness, seems an inevitable extension of disorder.
Above are the various examples of thematic statements that can guide you with the correct writing & sentence creation. To continue further, we will talk about the characteristics that make a statement perfect. Let's have a look.
What Are Some Characteristics of a Perfect Thematic Statement?
To write a better literature section, you must know the characteristics of a good thematic statement. Here are some points suggested by online helpers that may guide you.
The thematic statements are universal. They do not change with the locations or different types; they will always remain the same for all.
The thematic statements do not include the specific characters or places of the story or poem. It only contains a person, someone, etc.
The thematic statements probably can be used in the topic sentence, but they are not one of them.
The thematic statements include the Concrete Details (text) and Commentary for support.
The thematic statements come from your own interpretation.
Above are the characteristics of a good thematic statement that you must keep in mind & use for your writing task. Maintain a perfect balance of quality & quantity in your paper to prepare the best possible work.
Many students find literature & creative writing tough. If you feel the same, you can come to the Global Assignment Help to take help from the experts as we have excellent academic writers keen to serve the students.
Where to Get the Best Thematic Essay Help?
You can take our essay writing service whenever you feel trouble or struggle with your academic tasks. We will provide the best solution for your various writings; we have highly qualified experts who have attained deep knowledge regarding the English literature & elements that are a must to include in it. Our professionals will deliver you the best quality work that will impress your professors & urge them to give an A+ grade in the finals. No matter what subject or what writing you need, we have a solution for all. You can come to our thesis help experts anytime to grab the best offer & quality work for higher grades.
Lowest price
USD 7.13
Get A+ Within Your Budget!
24/7 Customer Support
100% Customer Satisfaction
No Privacy Infringement
Quick Services
Subject Experts
Innovative Documents
FREE Tools
To Make Your Work Original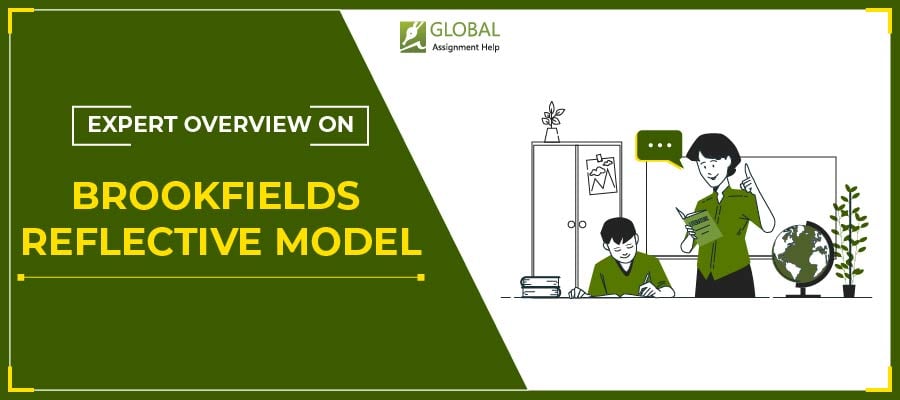 A Expert Guide to Brookfield Reflective Model and Its Four Lenses
27-09-2023
202
13 minutes