Recommended Tips on How to Write an Assignment
Table of Contents
It was just like any other day at the university. Caroline was deeply engaged in jotting down notes in the ongoing history class. Suddenly she remembered that she needed to finish a pending write-up on public economics. She has not even started her research on the assigned topic. On top of that, somewhere, her heart sank when she remembered her grades from the last assignment. This time, she was determined to get better scores and complete the work on time. But somewhere, Caroline needed the assistance of a professional or a tutor to guide her with writing assignments. She went home, utterly tired from her dance class, and for a moment sat on her bed, kept her hand on her forehead, and frowned at her eyebrow. The truth was that Caroline was demotivated due to the marks she got in the last assignment and desperately wished for guidance. She contacted her friend Elena, who suggested taking aid from top academicians. Caroline stopped feeling anxious and immediately talked to the customer service staff of globalasisgnmenthelp.com.She was happy with their prompt response. After full satisfaction, she ordered her write-up. And within a day she received it. If you also want to score excellent marks, then learn how to write an assignment under experts. You can even assign your document to them just like Caroline.
What Are Assignments? Its Importance in Academic World
Assignments are compulsory academic writing tasks allotted to students for different learning purposes. It is informative. The content and structure depend on the assigned question, area of study, and many other factors. It doesn't need to be a written task. It can be a combination of fieldwork and writing work. For instance, pupils can be given the task of writing a report after attending a workshop or training. At first, they would be exposed to different kinds of learning activities outside the classroom. Following training, they may be asked to prepare a report summarising their observations and other information. So they should know how to write a assignment effectively. There are different learning outcomes associated with the assignments. You can learn about the major ones through the hints mentioned below. 
Learning Outcomes of Assignments
Many learning outcomes can be understood and experienced while writing assignments. The major ones are mentioned below.
Enhancement of Writing Skills 
The first and foremost learning outcome of assignments narrows down to writing skills. Written communication is a skill that can help you in a lot of places in life. Its benefits are not restricted to the education world. There are numerous additional benefits to it. It also assists in better communication of thoughts, refinement of negotiation skills, better delivery of any personal or professional message, and knowing how to write an assignment in the best manner. 
Increase the Subject Knowledge Base 
One of the most natural learning outcomes of the assignments is related to the increase in knowledge. When assigned, you have to conduct a lot of research and go through many references. It assists in discovering novel things about different concepts. You get to discover and read a tremendous amount of new content and understand how to write an assignment excellently. 
Development of Logical Reasoning and Evaluation Skills 
Logical Reasoning and evaluation abilities are essential life skills. In other words, these are important not only in the academic world but outside as well. Regular assignment writing assists in the development of these skills at a broader level. Without much effort, with practice, it can help in many ways.
Strengthening of the Application Skills 
Undoubtedly, learning the concepts and principles is important, but their application is equally essential. There is no use in understanding if you cannot apply the knowledge. The habit of writing assignments strengthens application skills. By doing it daily, you can become more confident about what you have learned. So you should know how to write an assignment.  
Habit of Daily Learning 
Learning is a dynamic process. It is not an overnight cramming procedure where you memorise different things and put them on paper. If learning is carried out in this manner, it can do more harm than good. But if students are serious about real learning, then writing assignments on their own without searching for "how to write my assignment" can allow them to refine their grasping skills. Each day they can discover new information, obtain data, and get to know the best methods on their own while writing assignments. 
The above-mentioned learning outcomes apply to other writing tasks as well. For instance, the regular habit of writing and strong reasoning skills can provide your thesis help. It can assist you in finishing your academic work effectively. 
Various Styles and Approaches for Assignment Writing
There are varied kinds of approaches and styles used for writing assignments. Some of the major ones that experts think are the best are listed below. 
Narrative Style of Writing
In this style, a detailed description of an event is written interestingly. For that purpose, storytelling techniques are used. Top module trainers are experienced and know many other methods to make your work interesting. They can provide quick guidance through creative writing assignment help. 
Persuasive Style of Writing
Persuasion is an art in itself. In concern to the assignments, it includes convincing the readers about the opinions and arguments presented by the author. These are based on facts, pieces of evidence, incidents, and other supporting data. 
Descriptive Style of Writing
In this style of writing, creative prose is used for the detailed description of the event and the whole situation. Imagination, visual communication, and portrayal of details in a correct way. These are the three elements used in it. In case you want a helping hand when you are assigned a write-up that needs to use descriptive style, then you can take creative writing assignment ideas under top academicians. 
Expository Style of Writing
In this style of writing, any kind of objective data is used to explain and describe anything. The answer is it uses a lot of graphs, data, and diagrams to prove the point or support the argument presented in the assignment. It is one of the easiest styles of writing. 
These were some of the major styles that can be adopted for the best assignments. If you want to mix and match these, combine any of them, or need help doing so, you can get assignment help from top experts.
Unique Ways to Pen Down Assignments
There can be innumerable steps to finish an assignment. But there are a few top ways that are suggested by experts. You can quickly go through them and take the benefit.
Understand the Purpose 
Every question in an assignment has an aim or objective behind it. There is a definite purpose for allotting a particular question. It can be given to you to check your writing skills or your understanding of a specific concept or principle. Hence, top academicians recommend that before you start writing, you get to know the aim and objectives related to the assignment. List them down on a piece of paper for better clarity.
Draft a Classy Introduction 
An introduction is the first section that is read by your professor. If it is appealing and impressive, then it can help in setting the tone for the rest of your academic document. So it needs to be interesting, precise, and clear. If you are having difficulty, you can seek professional assistance Educators believe that since it is the hardest part of the assignment and it uses all the critical skills, you can even leave it for the end. In some assignments where you are unable to finish the intro part or not able to decide what content you will include, leave this section. Try finishing the main writing first. You can also search for write my assignment and avail guidance under top experts. 
Inclusion of Visual Data 
Psychologists and educators believe that the human brain can memorize and connect in a better way if they try to comprehend a connection through symbols. So, top module trainers suggest the representation of findings and figures through graphs, charts, and so on. You can make heavy use of bullet points, diagrams, and many more visual representation tools to make your assignment rich. This step will also help in building a strong connection with your writing. This step plays a crucial role and it is an important part of how to write an assignment.
Provide Relevant and Authentic Conclusion 
Like the introduction, the conclusion also formulates an important part of an assignment. Making this section relevant and original can increase the authenticity of your whole document. Top module trainers recommend including personal opinions and inserting them from different angles. Additionally, academicians also suggest describing any extra solutions and tips in this section itself. In case you want to refine the original conclusion written by you and make it more reader-friendly, you can take the help of the paragraphing tool. But remember to use it only for reference purposes in your assignment. 
Include Terminology of Academic Discipline 
Numerous academic disciplines are present in the education world. Some definite terms are present in each area of study. These are exclusive to the selected domain area. Making effective use of them can assist in making your document more relatable to your target audience. This is the reason why top module trainers suggest using relevant vocabulary. If you use words related to the suggested area of study, it forms a good impression on the professor and assists in showcasing your knowledge in a better manner.
In case you are struggling with any of the above-mentioned steps, you can seek assignment writing help from experts. And now that you are aware of the unique steps to write down the assignments, get to know the most effective tips for handling academic anxieties. 
Essential Tips to Write Best Assignments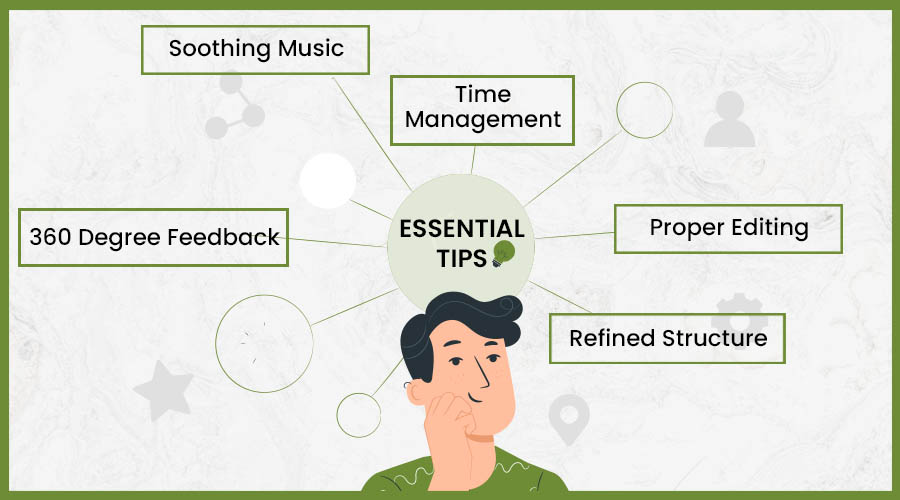 Top academicians and educators understand the pain of the students who have to handle multiple assignments of different subjects. They have listed some excellent assignment writing tips that pupils can go through to finish assignments.
Drafting and Keeping Structure Handy 
Before you start writing the main content in your assignment, top module trainers always suggest preparing a rough draft. You should draft a structure. It will give you a direction for your writing and provide the utmost clarity to portray your thoughts and ideas in the best manner. The structure you prepare need not be used in perfect formal language. It needs to be only used for reference purposes. So after preparing it, keep it handy. 
Take Editing and Proofreading Seriously
Editing and proofreading are crucial parts of academic writing. On one side, proofreading allows the detection of mistakes and on the other hand, editing assists in the rectification of the errors. In addition, it also allows pupils to learn something new and improvise their writing skills. So, it is an excellent practice to check the final write-ups and edit them thoroughly. Experts always recommenced that students conduct double checking even if it's a daily writing task that needs to be submitted. They should not take it as a burden. Instead, they should take it as an opportunity of increasing their knowledge. In case they feel that they want to have a professional look at their work, they can take assignment writing help. 
Use the 360-degree Feedback Approach 
Though 360-degree feedback is heavily used in managerial science, it can also be used in assignment writing. In it, you take constructive criticism from your peers, professors, and other immediate co-workers. In addition, you self-analyze your writing. Combining the opinions of all the individuals, you redraft, add and modify the content. This process leads to improvising academic documents. 
Avoid Last-Minute Hustle While Writing
No matter how fast we are running in life today, excellent drafting and writing always take time. You may think it is outdated advice, but top academicians believe that good writing demands silence, time, and energy. So if you want to write a top-quality assignment, avoid last-minute copy-pasting and writing. It should not become your habit. If, due to any personal or professional reason, you are stuck in some situation and cannot finish the writing task on your own, then you may take experts assistance under top online assignment writing services.
Take Benefit of Soothing Music
Music is known to relieve anxiety. Top academicians recommend that if you are stuck with the assignment of a subject you found boring then, take the help of the music. Create a playlist that consists of a soothing instrumental tune. It will make your job of writing easy and you may stop feeling like a burden. So try this effective hack, and you may be surprised by the results. 
With these effective tips, you can curate impressive assignments within a short period. In case you want a top academician to write for you, you can approach them. They know how to write an assignment. They can provide you with top quality. No matter how challenging your assignment is, by using our top-notch assignment writing services, you will undoubtedly be able to present a perfect document to your professor within the time. Get online assignment help from our skilled writers any time of the day or night. In addition, take benefit of freebies and guarantees when you avail assignment help. 
Lowest price
USD 7.13
Get A+ Within Your Budget!
24/7 Customer Support
100% Customer Satisfaction
No Privacy Infringement
Quick Services
Subject Experts
Innovative Documents
FREE Tools
To Make Your Work Original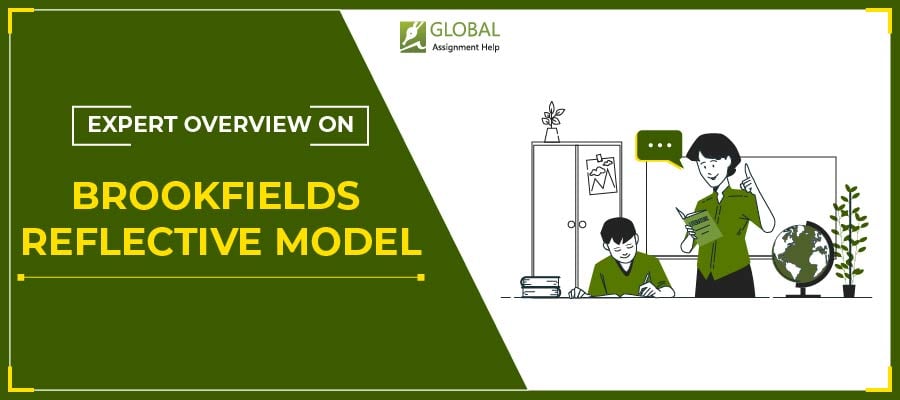 A Expert Guide to Brookfield Reflective Model and Its Four Lenses
27-09-2023
178
13 minutes