Five Benefits of Learning AutoCAD for Mechanical Engineers
Mechanical engineering is a booming career option as many industries and organisations need to hire experts of this field. The job of a mechanical engineer revolves around designing objects pertaining to motors, robots, or engine gears. A computer-aided designing software program like AutoCAD can help these professionals in many ways such as creating detailed, three-dimensional digital models of their project and forming a database of information about dimensions, materials and the functioning of moving parts. In this way, it can save a considerable amount of time and money as compared to traditional prototyping. Here we have given five ways in which AutoCAD can help mechanical engineers develop efficient models while saving time and cost in comparison with conventional prototypes:
1. Design production
AutoCAD software helps in designing the blueprint of a project. Moreover, this computer-aided software is used for creating 3-D images and seeing the project in virtual reality(VR). This designing tool does not require the engineer to redraw the images again and again, in need of any modification. Instead, the designer can implement simplified redesigning process.
2. Testing and troubleshooting
AutoCAD is especially useful in the field of automobile designing, robotic, and Android phones creation. It helps engineers in locating flaws and discrepancies, and malfunctioning elements in the model. Thus, assisting in developing an efficient design. Unlike traditional designing tools, it also eliminates the effort required for physically testing the model again and again.
3. Reducing time and expenses
Physical prototyping is a lengthy process as it requires designing the model again and again on the basis of the result derived from testing. Moreover, it involves more cost as every time the engineering team needs to manufacture a new model and test it. But AutoCAD software helps in saving sufficient time and cost by creating the best design and checking its details without testing it physically.
4. Quality assurance
The software helps in accessing the quality of a future product and designing a better model if required. Moreover, it can be used for comparing the quality of the device with competitors. This will help the manufacturer to create a stand out product.
5. Integration and communication
The AutoCAD software can allow a team of engineers to work on a design from their respective computer devices. Moreover, they can discuss about the project and make changes to it, thus helping in better communication.
These were some of the most important uses of AutoCAD software that make it worth learning if you are a mechanical engineering student. Well, the subject is equally useful for many other branches of engineering such as civil and electrical. And, it does not matter whatever subject you study at the college level, if you want to make a career in real estate, fashion, or manufacturing industry, learning AutoCAD will prove to be really beneficial. But the subject is not that easy as you need to get command of the basic concepts of designing before studying the high level concepts. Moreover, every topic is inter-related to each other, so it becomes tough to complete one without understanding the other.
If you feel unable to complete your AutoCAD assignments due to lack of research or conceptual knowledge, then do not hesitate to seek help from assignment writers working with Global Assignment Help. We have a team of AutoCAD assignment help experts that includes specialists of different branches of the subject such as Introduction to CAD Industry, Drawing Settings, Orthographic Drawings, Creating & editing Hatching utilities /text, Wireframe Modeling & Editing, 3D Modeling Concepts in Autocad, Modeling using basic primitives, Editing Poly Models.
You may also like: Correlation vs Causation: Let's End the Confusion Once & For All!
Lowest price
USD 7.13
Get A+ Within Your Budget!
24/7 Customer Support
100% Customer Satisfaction
No Privacy Infringement
Quick Services
Subject Experts
Innovative Documents
FREE Tools
To Make Your Work Original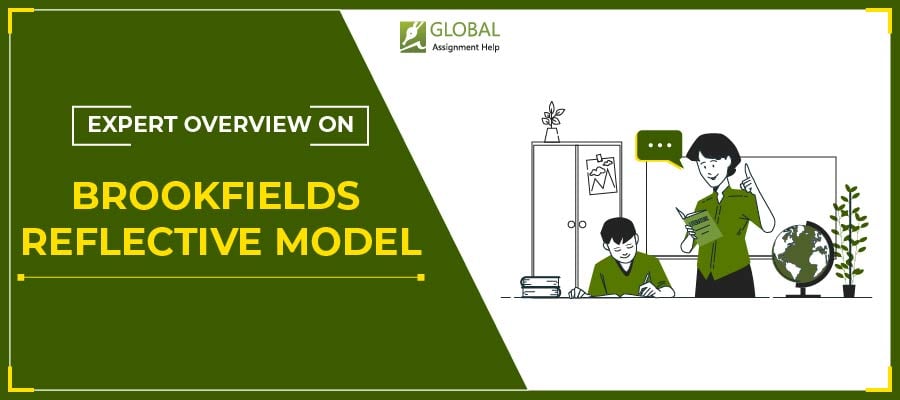 A Expert Guide to Brookfield Reflective Model and Its Four Lenses