Steps to Write an Impressive Thesis Statement [Use Expert's Hack]
Table Of Contents
Writing a thesis statement is a nightmare for many students. Some even find it difficult from the entire research paper as well. Many students face, the problem of writing a strong and clear statement that mentions the topic and the supporting information.
Students find themself stuck as they don't know how to write a thesis statement for a research paper. No worries, Global Assignment Help has launched a new free thesis statement Generator tool, which will lessen all your burdens and problems in creating a thesis statement.
Let's have a look on what thesis statement is, along with its various types.
What Is a Thesis Statement and Its Types?
A thesis statement is a part of an introduction of a research paper. This statement identifies the topic, and the main points discussed in writing. Without a thesis statement, no research paper has its worth. It can be, looked at as the heart of the document. All the content inside will depend on this statement. It is used, to create interest in the readers to read further till the end. 
To make it more interesting, one can make it a controversial or arguable statement. The best thesis statements are:
Compact: A perfect thesis statement should be simple and short. No need to use many words, state your idea and evidence only.
Contentious: Your thesis should be simple but contain appropriate evidence to support the main idea.
Consistent: Whatever you mention in your thesis statement should be supported and explained in the paper.
Now as you have learned about all the types of thesis statement, so let's begin with its structure.
Scared to Avail Help? Don't Be Anymore!
Stuck with the thesis statement and scared to seek help from a professional? Enough of fear, when you have global assignment help to assist with all your academic writing needs.
Get Help
What Is the Structure of the Thesis Statement?
Many students have the question, "Do thesis statements really have parts?" So, yes, it is true that a thesis statement has three parts. They are:
Topic:
It is the initial and crucial part of any thesis statement. Including the topic will help the reader to connect and understand your idea.
Opinion:
The purpose of a thesis statement is to prove a writer's opinion. It should include all the details of the points a writer wants to prove.
Reasons:
To prove the opinion, one has to provide all the logical reasons behind those opinions. These can be termed as evidence and should support the thoughts.
By including these three things in your thesis statement, one can create a perfect structure for it. After the structure, one have to know the procedure, so let's begin with the steps to create a thesis statement.
Steps to Write a Thesis Statement 
Procedure is crucial to perform an academic task, so keep these steps in mind while crafting a thesis statement.
Begin with a Question
Starting with a question is always a better idea, as the main idea of the thesis statement is to create a question and then answer it through your research. First step in any writing is to start by passing some information to the reader. By doing this, one can also create suspense to make the reader interested till the end.
Write Your Initial Answer
In this step, one should start with the initial answering the question. It can be simple but should be, providing a direction to the writing process and the research part. It should define all the key pointers you will include in your research paper. By doing this, you will create key phrases that you will be using in your research.
Develop Your Answer
After you have created your initial answer, now insert supporting points. In this step, one has to, consider the why and how of your content. It means, why you have given this answer and how you will support it, to convince the reader. While writing this, one needs to consider, the evidence is not positive all the time. It can be negative and against the answer. But, one needs to include it in the order, to be honest. So, one should allow research to lead towards the end rather than making conclusions in your mind.
Also Read: Thesis Statement Generator: An Effective Tool for Writing Thesis Statements
Merge the Main Idea with Evidence
In this step, you have to mention your main idea along with the supporting details in one or two lines. The central role of a thesis statement is to create a layout of the main idea for the readers. It will help them to understand the reason behind choosing the topic of your research paper. To do this, a thesis statement should tell the reader:
- The main points of your research
- What can be learned from this research
Bonus: Thesis Statement Checklist
A strong thesis statement should…
Be clear
Be placed in the introductory paragraph
Be a nutshell
Be a preview of the results
Be a solution to the question
As of now, you have an insight about thesis statement, so let's get familiar with the hacks that could be put into use to make the tool handy.
Is thesis writing becoming a hurdle?
If you are not confident enough about your thesis, worry not; Global Assignment Help experts have a team of experts to help you.
Get Assistance
Experts' Hack to Thesis Statement Writing - TOOL!
Still, confused about how to write a thesis statement? Transfer your worries to experts of Global Assignment Help and relax. They have launched a newfree thesis statement generator tool, which will help you to create statement hustle free.
This tool ensures a perfect thesis statement without any stress, plagiarism and delay in delivery. All you need to do is to decide the topic and the supporting points for your idea, that's it. By providing this information, you will be able to get a perfect thesis statement for your research.
Now, you must have understood everything about a thesis statement. Including what it is, the structure of writing it, steps to consider, and even a hack from the professionals. By all these, you can now create a strong, concise thesis statement for your research paper.
Lowest price
INR 594.27
Get A+ Within Your Budget!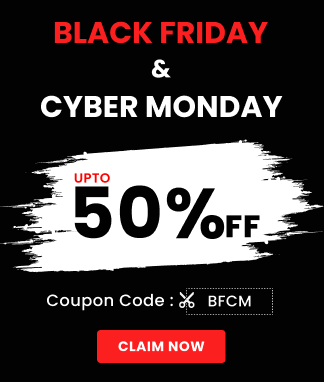 24/7 Customer Support
100% Customer Satisfaction
No Privacy Infringement
Quick Services
Subject Experts
Innovative Documents
FREE Tools
To Make Your Work Original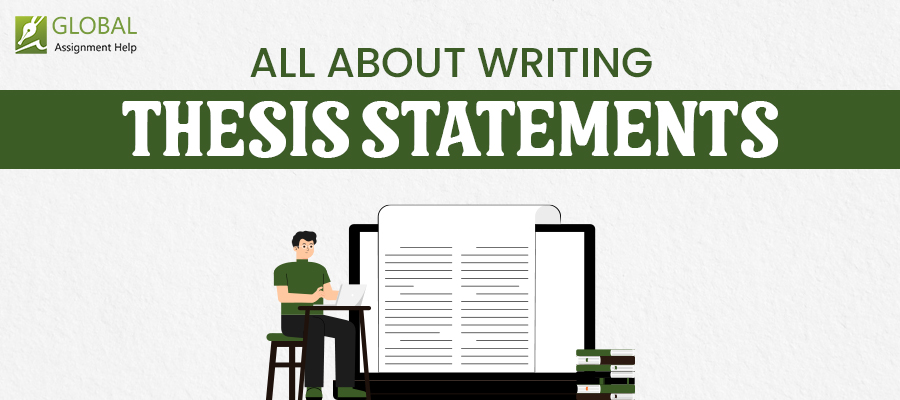 How to Write a Thesis Statement that Covers Every Essential Aspect?
06-07-2023
449
14 minutes