What is the Role of an Outline in Your Dissertation Proposal? Is it Important?
Finishing a dissertation successfully is a dream of every master's student. It helps them gain the recognition they want and opens the door to better opportunities in the fields they want to work. While the rewards of submitting a proper document are endless, there are so many things that one must learn to finish the paper. Creating a dissertation proposal outline is one of the most basic yet essential tasks in that list. If you are writing a dissertation for the first time, creating an outline for every crucial document in the process can be of great help.
In this blog, you will learn about the importance of a dissertation proposal outline and understand why it is essential to create an outline before finishing your dissertation proposal. The experts of Global Assignment Help are well-equipped to handle all your worries related to dissertation writing and have curated this blog to help you comprehend the importance of the task and take it seriously. However, before we get to the part where we discuss the essential nature of one such outline, you must first know what precisely a dissertation proposal outline is. 
What is a Dissertation Proposal Outline?
As you already know, a dissertation proposal is an important document that lays the foundation of your paper. Students who pay attention at the beginning of their dissertation writing and curate a solid proposal do not face significant issues. They already plan the entire path towards finishing their dissertation, from introduction to conclusion. This planning helps enhance the dissertation's quality; however, have you ever wondered how a proposal gets enough information to get approved in a go? For that, you need to create an original roadmap towards a complete proposal, known as a dissertation proposal outline. The more thoughts you put into finishing an outline, the better your core proposal turns out. And you already know the power a well-drafted proposal holds. 
Overall you can say, a dissertation proposal outline is a foundation, the very first step towards achieving your goal of getting a perfect paper.
A+ Grades @Affordable Prices! We deliver all academic papers from dissertations & assignments to thesis, & case studies. 5000+ satisfied students, you could be next! Place Your Order Now!
Order Now
How Crucial is Creating an Outline? Should You Skip the Step?
The definition above already clears a lot of significance of the document. The dissertation proposal outline is one of those underappreciated documents that have a great role in the long run but are not considered a mandatory step among thousands of students. That is also the reason behind the majority of students compromising with average grades in their dissertations. If you are an individual who feels that an outline of the dissertation proposal is not that important of a task, take a look at the following pointers that will help you understand the crucial nature of the document - 
1. Helps You Curate Ideas
While creating a proposal, you have a lot of things going on. You cannot decide which ideas to include in your dissertation problem statement and which one to avoid. The decision can become super easy if you sit down to create an outline. The outline gives you enough room to curate your ideas and understand which one is going with the current requirement and which seems to be a misfit in the theme.
2. Brings a Flow 
The outline creates a hierarchy of chapters and ideas in which the dissertation proposal will flow. Things that you cover, the objective, the problem, and the approach of the solution must be written in a flow to make the proposal smooth for the professor. It plays a crucial role in the approval of the document and creating an impact on the professor who is going to assess your entire dissertation writing process.
3. Helps With Transitions
While creating a proposal, you also must ensure that the transition between your chapters is smooth enough to keep the reader engaged. Whenever there are abrupt cuts and full stops, it pulls down the attractiveness of your paper, and in the end, the professor stops reading it. If you do not want that, you must try to dissertation proposal outline to understand how things can work out for you in all situations.
4. Keeps You Focused
When you curate an outline, everything else becomes out of the boundary. You see, while writing, there are a lot of thoughts that hit you, and your mind starts diverting from the core reason of writing. When you create an outline, the chances of this happening reduce to none. The outline can be considered the boundary inside which you have to play. The proposal becomes crisper and crisper, directly reflected in your final paper.
Also Check: How to Write a Dissertation Proposal Outline?
These four pointers are more than enough to open your eyes and teach you about the working of a dissertation proposal outline. Sure it is not a mandatory student, and many students even skip the entire process, but then again, they are the ones responsible for the lower grades that they attain. 
The only reason students skip the process is that they find it an additional step that consumes time. However, if you are also on the verge of skipping creating an outline, then hold on as the next section might have a perfect solution for you!
Want to Hire Expert Writers? Writing different academic papers can get puzzling at times. Reach out to the best writers of Global Assignment Help and ask for assistance with all types of essays, assignments, reports & more!
Order Now
Creating an Outline Feels Like an Additional Task? This Tool Can Help!
You are not the only one who feels that creating an outline adds to the effort of writing a dissertation. However, you can be the one to do something about it. If you need an outline to work on and do not want to waste your precious time, Global Assignment Help has a perfect solution. Dissertation proposal outline generator, a tool that has been specifically designed to save your time and get you the finest document in just a matter of clicks. All you have to do is share your requirements with the tool, and voila! You will receive your ready dissertation proposal in no time. Furthermore, you can customize the document by clicking on the options available for you. If you want complete assistance from the dissertation proposal to the final dissertation, that too is available on our website.
We are a one-stop solution for dissertation help, and you can benefit from the things we have in store for you. I hope this blog helps you understand the crucial nature of creating an outline, Good luck!
Students Also Like to read: Introducing the Tool From Future! Dissertation Proposal Outline Generator!
Lowest price
USD 7.13
Get A+ Within Your Budget!
24/7 Customer Support
100% Customer Satisfaction
No Privacy Infringement
Quick Services
Subject Experts
Innovative Documents
FREE Tools
To Make Your Work Original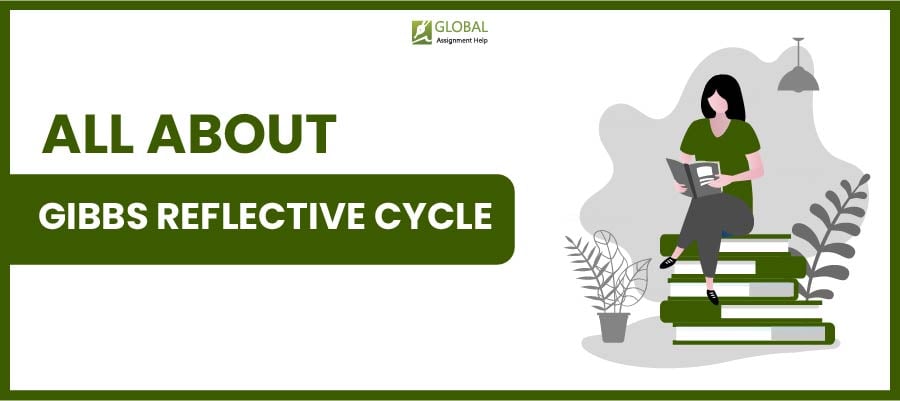 What Is Gibbs Reflective Cycle in Nursing? An Expert Overview
21-08-2023
1742
13 minutes