Holy Trinity of A+ Grades, Discounts and St.Patrick's Day
"You gotta try your luck at least once a day because you could be going around lucky all day and not even know it."
Global Assignment Help Offers Startling Discounts on St. Patrick's Day
The above-mentioned Irish quote is so true for you. Today is your lucky day and we are here to let you know about it. You should not miss out on the opportunity to grab the amazing Global Assignment Help deals offered on this St. Patrick's Day. Have a look.
Buy Four Assignments and Get One for Free
Buy a dissertation and get a proposal for free
Get 25% Off on Your First Order
Get 20% Off on Fourth Order
Get 5% Off on Ordering Through the App
Assignment Writing Tips from Our Experts for A+ Grades
Some students excel in academics, while others excel in sports and crafts. But it is not humanly possible for all students to be excellent in their studies as well as in all the other extracurricular activities. There is so much about which students usually struggle during their academic life. And not everyone has the time and the patience to get better at the skills they lack. But that doesn't mean they have to lose on the grades while they are busy honing the skills they are actually good at.
Students don't have to worry about their grades anymore because the experts of the leading academic writing service, Global Assignment Help, have curated a fine list of tips that students can apply to their assignment writing to achieve A+ grades.
Here is the list:
Pick a Topic
This is the most crucial step, as it decides the entire course of your assignment. So be wise and pick a topic of your interest.
Early Research 
Researching is always a good idea. You get to know about the subject and it becomes easy to pick the key elements you want to include in the assignment. it also helps you get clear about the direction of your assignment.
Brainstorm & Make Notes
After doing proper research, make sure to give yourself time to brainstorm and analyse your topic. Jot down important information and make notes with the help of various note-making methods.
Begin Writing 1st Draft
Always be ready to jot down ideas as they occur to you, because you never know which one will be useful in the process of completing your assignment. Now start writing the first draft. Don't hold back. Write down whatever you feel is necessary. Because it is just a first draft.
Feedback
Take others' opinions on your work so that if you have made an error in opinion, you can be reminded to sort it out with their help.
Write the Introduction Last
The experts have been very sure of applying this trick to your assignment writing because if you get the right intro first and you have a little knowledge of the topic. An introduction written in the end is well structured and crisp.
Proofread
When you are done with writing all your content, make sure that you proofread the entire document. This ensures zero grammatical and formatting errors.
Best Assignment Help is Here! Looking for better grades in your next submission? Share your requirements with the expert academic writers & get an A+ Guaranteed!
Order Now
Short of Time in St. Patrick's Day Celebrations | Help Is 3 Clicks Away
St. Patrick's Day is a very high-spirited and very musical festival. Although it has its roots in Irish culture, St. Patrick's Day is celebrated all over the world. Everyone, Irish or not, can feel the heat in their feats as soon as they hear Irish Trad music playing in the background.
So, with all this going on in the background, students can feel really short of time to complete their assignments. They might experience a little frustration as they are stretched thin between academic commitments and the St. Patrick's Day celebration. But the experts of the above-mentioned services have a very fast and furious solution.
Step 1: Fill Your Requirements
Give the list of all your requirements to the online assignment help writers that you want. You can also mention if your university has any particular guidelines issued for the assignments and our writers will be sure to include it in the assignment.
Step 2: Make the Payment
Make the payment for the order you want to place quickly. The sooner you make the payment, the faster the assignment will reach you. This also makes it easier for our writers to be on time.
Step 3: Receive Finished Document 
This is the step where our writers provide perfectly drafted assignments directly to your mailbox. The assignments are always delivered on time.
You are now aware of how quick the ordering process is for our services. This should be enough of a reason for you students to seek assignment writing assistance, but if you want to learn more,Read the next section.
Free Plagiarism Report For Assurance The experts at Global Assignment Help ensure that you get 100% original content for submission. With every order, get a Plagiarism report for free!
Order Now
8 Reasons Why You Should Avail Assignment Help This St. Patrick's Day
This St. Patrick's Day, be there with your family and friends and enjoy the Irish delicacies. Leave all your assignment related troubles in the hands of our experts of Global Assignment Help. They are available 24*7*365 to solve all your queries. Additionally, our services also provide a host of other benefits and features, like:
100% plagiarism-free papers
100% money back guarantee
Guarantee of good grades
Unlimited revisions
Timely delivery guaranteed
Referenced papers guaranteed
No reselling
Free Plagiarism Report
So go ahead and take part in the St. Patrick's Day parade or dance to the Irish Trad without the thought of assignments bothering you.
Lowest price
INR 594.27
Get A+ Within Your Budget!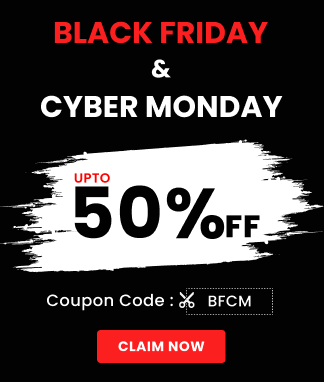 24/7 Customer Support
100% Customer Satisfaction
No Privacy Infringement
Quick Services
Subject Experts
Innovative Documents
FREE Tools
To Make Your Work Original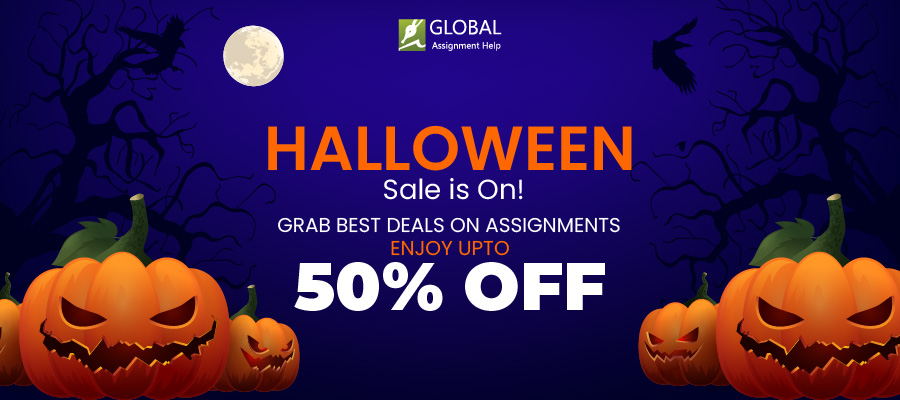 Spine-Chilling Offers on Assignments | It's Time to Save More!
30-10-2023
5305
11 minutes