Things to remember when you are in office premises
It wasn't easy to tackle up the interview stress and the fight to crack it right in the first attempt. You better know how difficult it was to strive for your dream job. Make sure your presence do wonders to shine like a star in the new environment. Make sure that when you laid so many efforts should not go in vain as soon as you arrive at work. They hired you for a reason and do not let them regret their choice over you. Here is some helpings instance that can be great help to sparkle your presence in the company:
Show seriousness about work
Make a better research for how much you know about the company and the vision related. This content from global assignment help will help you to blend easily with the working environment and easily understand the objective being told to you initially. Lets your colleagues know the seriousness within you, so that they will take you with utter seriousness.
Be in formal wears
Do not forget to dress up professionally. Understand that working environment is made up of formal wear. It is neither harm to observe how others dress up and come to an office. Eventually, tone it down like they do. Men and women both should always avoid wearing any kind of funky dress up. This may lay a wrong impression while you are introducing yourself to everyone.
Do not exaggerate
Be practical and realistic to what all you can do. Do not keep nodding your head for everything your boss ask you to do until you know it completely. Just for the sake of impression, do not overburden yourself with everything over your head. This is not going to work for longer and will lead to the worse situation when you deny at the very last moment.
Come up with productive thoughts
Don't be shy of how can your origin of ideas become a help for the organization. When you are a part of a meeting, do not sit there silently. Share your ideas for the betterment of the company. But, keep a balance of your thoughts. Do not jump into the personal matters of the company as it can be negative things for your personality.
Be polite to the peers
Once you settled in and given with the project to work upon, be good to everyone around you. Do not let your designation rule over the individuals working at the same level or just a level below. Be very gentle while you approach someone or sit during the informal meets. This will help create a distinct image in the organization as well as among the colleagues.
Do not sound clerical to any task given to you. Your work is to perform diligently for everything given to you. Let's summarize to the above, " Your each day cannot be glamorous, but everything you do would matter at some point."
Read this Blog
7 Most Sough-After Nursing Career Specialties You Can Opt For
Know How Numbers Control Our Lives
Tips to Follow in the First Week of a New Job
Reasons Why You Should Never Let Go of Your Dream
Lowest price
USD 7.13
Get A+ Within Your Budget!
24/7 Customer Support
100% Customer Satisfaction
No Privacy Infringement
Quick Services
Subject Experts
Innovative Documents
FREE Tools
To Make Your Work Original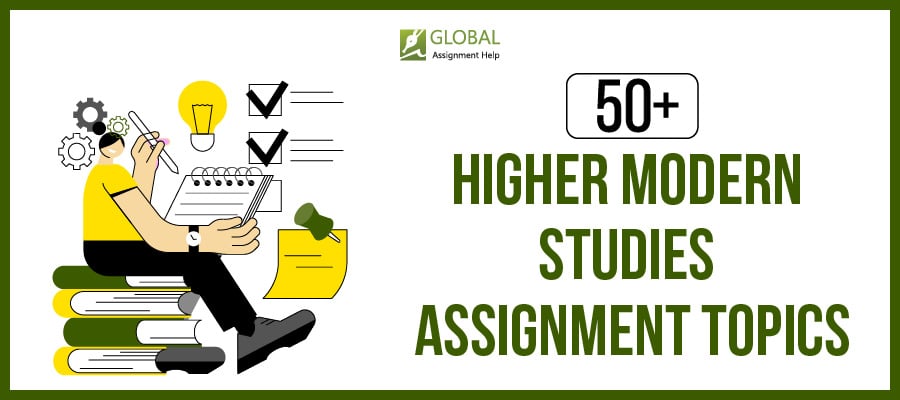 50+ Higher Modern Studies Assignment Topics to Ace Your Paper!
26-09-2023
139
13 minutes