An Insight Into International Refugee Law
Every year, thousands of people seek shelter from a foreign nation under life-threatening circumstances. Recently, we have seen a rapid growth in the number of refugees. The 1951 Geneva Convention on refugees and its subsequent Protocol entitle refugees to the protection and right for seeking shelter outside their home country. It was framed under the specific conditions of the post-world war II period, and till date, it has been signed by 150 countries worldwide. And, it puts certain criteria to define the refugees which separate them from other migrants.
Under the international law on refugees, they are defined as a special class of migrants who deserve protection by their host country. The article 1 further states that a refugee is a person who owns well-founded fear of being persecuted for religion, race, nationality, or membership of a particular social group, and is unwilling to avail himself of his nationality. Apart from this, his own country should be incapable of protecting him. This definition of refugees tends to exclude internationally displaced persons, economic migrants, and victims of natural disasters from this list. The law further states that a refugee is not the same as an asylum seeker. As per the United Nations High Commissioner for Refugees, an asylum-seeker is someone who claims to be a refugee, but his/her status has not been evaluated yet.
One drawback of the 1951 Convention is that it does not define how countries would determine whether an individual is a refugee or merely an asylum seeker. This has resulted in differences in the laws prescribed by different nations. The set of statutes varies on the basis of resources, national security concerns, and histories of forced migration movements. Despite differences at the national levels, 1951 Geneva Convention aims to protect individuals forced to flee their home nation.
Rights of refugees
It's sad that the Geneva convention does not guarantee an asylum seeker the right to be considered a refugee even after fulfilling all the considerations required to claim this status. However, it refrains the states from causing any harm to them. Each country is free to frame laws on rights of refugees.
The Geneva Convention does not stipulate that states are required to grant asylum-seekers entry to their territory. But as per the article 31, entering a state unlawfully does not forfeit protection. And, if they come directly from the land where they lived, illegal refugees should not be punished. However, restrictions on their movement can be imposed until their status is regularized. In certain countries, refugees are confined to refugee camps, and in other nations, illegal migrants can be detained until their status as refugees is determined.
The Convention establishes a duty on states to accord certain rights to refugees. Rights accrued to them depend on the legality of their status in their host country and the duration of their shelter. The various rights given to them may include right to freedom of religion (Article 4), right to property (Article 13), right to primary education (Article 22), right to access the courts (Article 16(1), etc. Legal refugees may be provided more rights such as the right to self-employment (Article 18) and the right to move freely within the territory of its host country. The right to work without any restriction is given to them only after a period of three years (Article 17(2)).
All these rights are not accrued to persons who represent a security threat to their host country (Article 33(2)). The Geneva Convention also states that an asylum-seeker unlawfully present in a state can be required to seek protection in another country, but those lawfully present cannot be expelled from its territory (Article 32).
Hope, now you would have developed a clear idea of the rights given to refugees. If you desire to explore more on the topic, then refer to the official website of UNHCR or read the journals on international refugee laws. However, if loads of academic projects are dissuading you from the same, then seek law assignment help from our experts.
Lowest price
USD 7.13
Get A+ Within Your Budget!
24/7 Customer Support
100% Customer Satisfaction
No Privacy Infringement
Quick Services
Subject Experts
Innovative Documents
FREE Tools
To Make Your Work Original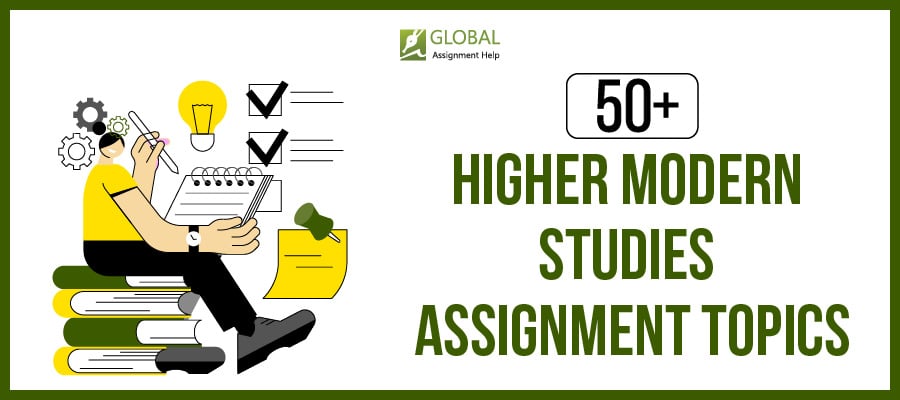 50+ Higher Modern Studies Assignment Topics to Ace Your Paper!
26-09-2023
119
13 minutes