Prose vs Verse - What Are the Major Differences? [Example Inside]
Table Of Contents
Every student has to use prose and verse in academic writing. The literature subject demands both communicative & poetic types of writing from the students. But sometimes, it can be hard to complete for students. Do you also search prose vs verse? Do you also want to know what is it? Here's a complete blog sharing everything you should know about them in brief.
Let's begin with prose.
What Is a Prose in Literature?
The prose is a type of literary genre that follows a simple and free structure. Majorly, it is used in regular speech and communication. It does not require any formal metrical structure as it allows a language to be written or spoken in a simple form. There are 4 types of prose you must know. Let's elaborate on them a little.
A+ Grades @Affordable Prices!
We deliver all academic papers from dissertations & assignments to thesis, & case studies. 5000+ satisfied students, you could be next! Place Your Order Now!
Order Now
4 Different Types of Prose
4 types of prose that can be helpful for many students to understand better learning and writing are as follows:
Non-fictional Prose: Writing based on facts, including fictional elements.
Fictional Prose: Writing based on story and narrations.
Heroic Prose: Writing with a character as a noble feature, displaying drama and outlook.
Prose Poetry: Writing the lyrical and metric elements with the combination of traditional poetry with idiomatic components of prose.
These are the 4 types of prose that can be helpful for many students to maintain persuasive writing in their literary analysis. Now, let's know about the verse in brief for better learning.
What Is a Verse in a Poem?
The verse is a literary composition, representing one-line poetry in a definite rhythm. Majorly, it denotes the combination or arrangement of work in poetry that requires to be created in a line of metrical writing. This writing follows a grouping that is called a stanza. You have to maintain proper form,at of verse in poetry for impressive & perfect work. There are 2 types of verse. Let's elaborate on them in brief.
2 Different Types of Verse
2 types of verse that can be helpful for many students to understand better learning and writing are as follows:
Free Verse: An open poetry form that does not follow a meter, rhyme, or musical pattern.
Blank Verse: A regular metric poetry that includes unrhymed lines & iambic pentameter.
These are the two types of verse that can be helpful for you to decide the type you want to add to your writing. Now, you know everything about prose & verse; so, let's jump to the difference between verse and prose in brief.
7 Key Differences Between Prose And Verse
Here is list of the key difference between verse and prose that can be helpful for many students to understand the major differences & maintain while writing both.
The prose is the type of literature work which follows asimple grammatical structure to form phrases & paragraphs. On the other hand, the verse is the opposite, as verse is the type of writing where the words are arranged metrically in a decided sequence. It follows a given design or rhythm.
A prose is a form of text indicating simple & sober writing. But the verse is a form of poetic composition indicating complicated phrases sharing different meanings in a single line.
The prose doesn't include or require to follow a rhythm or rhyme in the text, but verse requires rhyme & rhythm,as it plays an essential role in it.
Prose demands to use natural language in writing without any grammatical errors. On the other hand, the verse focuses on creative & rhythmical language in writing.
Prose requires the writers to create every document by arranging the words into the sentences & sentences into the paragraphs. But verse requires the writers to develop every writing, organizing the words into sentences. It can be both a single metrical line or a group of lines.
The person that writes prose is called an author or writer. They create a straight document by composing a simple paper. On the other hand, the person who drafts the verse is called a poet. They develop a poem with a proper understanding of the theme.
Prose demand to use the practical or direct approach to construct better quality sentences with perfection. On the other hand, the verse requires applying the aesthetical approach to make a rhythmic poem.
So, these are the 7 points reflecting prose vs poetry that you must know for perfection. This is everything you must know to nail your literature assessment with excellence. But if you need help with assignments from experts, reach the Global Assignment Help or you can also go with the persuasive essay generator tool for quick results.
Experts Are Listening!
Have doubts about academic writing? Clear all of them in a minute! Call the experts and get your answers immediately! Dial Now!Contact Us
Need Help with Literature Analysis for Your Assignment?
No matter what you need to add in your literature writing, our experts have a vast knowledge of everything. These professionals have a vast knowledge of the various types of writing. They create every document following proper rules and guidelines. Their writing will help you impress your professors and appeal to them for an A+ grade. You can hire your favorite assignment writers at affordable prices with us to get high-quality writing with perfect format and presentation. We offer great money-saving deals & discounts that can save you more every time you order.
So, why wait?
Reach Us Today for Better Quality Writing!
Lowest price
USD 7.13
Get A+ Within Your Budget!
24/7 Customer Support
100% Customer Satisfaction
No Privacy Infringement
Quick Services
Subject Experts
Innovative Documents
FREE Tools
To Make Your Work Original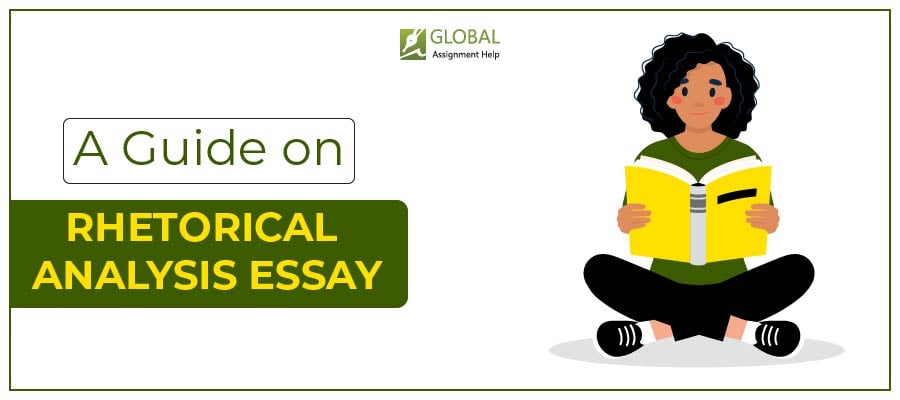 Your 2023 Guide on How to Write a Rhetorical Analysis Essay
14-09-2023
323
20 minutes