ACT Essay Writing: 12 Step Guide to Get a Perfect 12
Even with perfect preparation, writing an ACT essay to get a 12 score is a bit challenging task for scholars. It is not possible to attempt the full test perfectly. So, if you are also one of those who get scared by listening to the word "ACT essay," then following these simple 12 steps can be a smart move for you to get a perfect 12 in ACT essay that too without any stress.
So, just go through this blog...
How to Attempt an ACT Essay to Get a 12 Score?
STEP 1: Prepare Yourself First
To crack any standardization test, the key secret is to know the test first. Similarly, if you have to pass an ACT essay then it is very crucial to prepare yourself first especially, for the writing section. So, before appearing in the test, you need to practice writing a persuasive piece. You can also go through the sample questions of the previous years and solve them.
STEP 2: Have a Plan
Another important secret for getting a perfect 12 is to look at the scoring guidelines on the ACT website. Once you understand the scoring criteria, start writing an essay. Remember if you really want to score a 12, then it is crucial to attempt the writing section with the intent to write for the test. Doing so will increase your confidence to attempt the real test. Also, make sure to have a proper structure of an essay that includes a compelling introduction and conclusion with explanatory examples.
NOTE: Keep yourself updated with the day-to-day changes in the ACT. You can check all the updates on the ACT website.
STEP 3: Start Writing
Now that you have checked all the terms and conditions including the scoring criteria, it's time to take a writing test. Before you start writing an essay, just take a deep breath and read the prompt carefully. Doing so will help you stay focused and motivated as well.
STEP 4: Prove Your Point
In the case of persuasive writing, it is very important to develop a clear position of the issue. Whatever be your side, make sure you can defend it easily and most importantly, you can express it to prove your point. If the reader is not getting what your point of view is all about and what you are trying to say, then definitely it will affect your marks.
STEP 5: Effective Brainstorming
Whenever you get stuck in something, at that time the only option that can save you is effective brainstorming. When you get confused in opting the right technique, then you can write both the sides of an argument and then analyze which one to go ahead with. Doing so will help you take the right decision for your essay writing.
STEP 6: Double Check the Prompt
The guidelines of an ACT essay states, "A clear focus on the specific issue is a must." So, you should always check the prompt two times before writing and after writing. Then only you can deliver a perfect 12 scoring essay. So re-read the prompt again and again.
STEP 7: Use Explanatory Examples
The scoring guidelines of ACT essay says "An idea should be explained with elaboration." So, as you flesh out your essay, make sure to provide examples to support your reasoning. If possible, consider putting real-life examples and connect it with your essay writing so that whatever you claim, readers can accept it easily.
STEP 8: Discuss Other Point of View
It is not necessary that you only stick to your point of view. If you want to score well in your essay, then you should also acknowledge the other side of arguments as well. Such a paragraph is known as a refutation paragraph. By doing so you can add some complexity in your essay and make it more interesting for the reader to read.
STEP 9: Compare It with Your Side
Once you discuss both the sides of an argument, now it's your turn to state the opposing argument and immediately refute why your point of view still matters. This is the secret trick to get the attention of the reader and mark an impression to score a perfect 12 in an essay.
This is just one trick, there are other tricks too. If you want to implement such tricks in your essay, then seeking essay writing services is the best option for you.
STEP 10: Conclude the Essay
The last but the most important step is to conclude the essay properly. This is the best chance to convince your reader by giving a solid opinion. Frame your last sentence very carefully so that the reader will definitely agree with your point of view.
STEP 11: Proofread it
No matter how well you are at writing, committing minor mistakes is human nature. So, instead of letting your score suffer due to the silly mistakes, proofread your essay properly so that there are no grammatical errors and spelling mistakes left. Apart from this, also check whether you stayed on the track of the prompt and properly followed the format of ACT essay writing.
STEP 12: The Last 12 Point Check
Yeah!!! Finally, you have completed a perfect 12 scoring essay.
But, wait...The "get perfect 12 step" is just a step away.
To confirm your 12 score just go through the whole essay once again and this is the final stretch.
Final Words...
Hurrah!!! The ACT essay writing task is now completed...
By following these steps, no one can stop you from getting a perfect 12 in your ACT essay. Now, it's your turn to implement it, and the success is all yours.
GOOD LUCK!!!
You May Also Like: How to Do a Pestle Analysis?
Lowest price
USD 7.13
Get A+ Within Your Budget!
24/7 Customer Support
100% Customer Satisfaction
No Privacy Infringement
Quick Services
Subject Experts
Innovative Documents
FREE Tools
To Make Your Work Original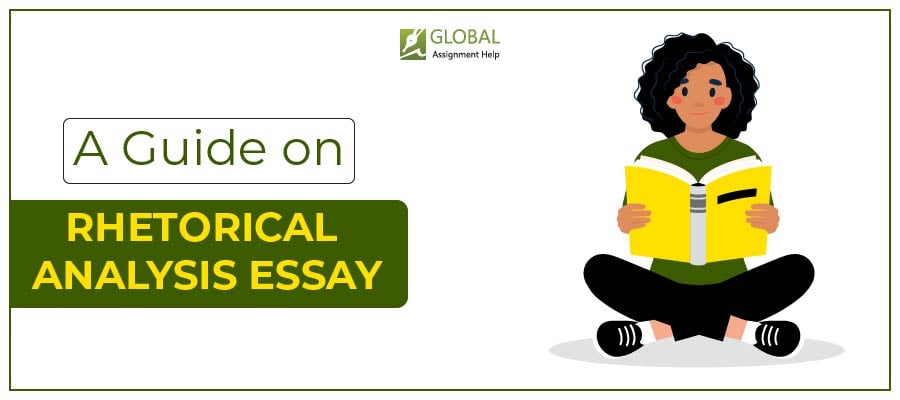 Your 2023 Guide on How to Write a Rhetorical Analysis Essay
14-09-2023
280
20 minutes