How to Do Coursework? Here's Everything You Should Know
Table Of Contents
Coursework writing is a kind of academic task that every student gets while studying in the university. One needs to conduct rigorous research on the topic and extract all the relevant information to generate ideas and thoughts while writing the coursework. These ideas can be later used to strengthen the content, but usually, students skip this crucial part. Unfortunately, this is only one of many mistakes that they do.
Before we proceed further and tell you how to write a coursework, go through the biggest mistakes that students often make. This will help you get an idea what you need to avoid to make you coursework a cut above the rest. Let's get started!
What Are the Biggest Coursework Mistakes You Should Avoid?
Not Having a Proper Plan
Starting the coursework without an appropriate proper plan is not a mistake; it is a blunder that will get you bad grades. When you plan every single step of the document, you are more likely to make fewer mistakes and grab the professor's attention. It will also help you set priorities and develop accountability in work to complete it within the time.
Not Writing from Scratch
If you don't write your coursework from scratch, it can lead to rejection. The professor always analyzes every word you have written and checks the document against plagiarism through a reliable tool. If the plagiarism is found, he will mark the document with an F grade. So, it is better to start the document from scratch without copying anything from anywhere.
Not Keeping Up with the Changes
These days, students do not take coursework writing tasks too seriously. However, this attitude leads to many mistakes and a low grade. To avoid such a situation, you should try to find the best ways to correct all the errors and ensure an error-free document. Not keeping up with the changes is one of the biggest mistakes you make while writing the coursework. You need to make all the necessary changes when errors are found. It is the only way to get the grades you deserve.
Not Using Examples to Your Advantage
According to coursework help Canada, most of the students forget to include examples in the papers. You need to know that without including examples, your content will look weak. Examples play a crucial role in presenting your ideas to the reader in the right way so that he doesn't lose his interest. However, this mistake can be easily avoided by remembering the perks of inserting examples in coursework writing and using them to your advantage.
Examples leave many things in the mind of the reader that he can later relate to.
It provides a better understanding of the topic.
It can bring a realistic approach to coursework writing.
It also makes the draft look presentable in front of every reader.


Not Quoting References
Students often make the mistake of not quoting appropriate references while writing the coursework. If you skip this vital part in your writing, the professor reject will the document and give negative comments. It is essential to acknowledge the sources from where you have taken any data. It avoids plagiarism and strengthens the document. So, it is always better to quote the references.
These are the five biggest mistakes that you should avoid while writing the coursework to ensure high grades. Now, if you want to know about the ways of writing excellent coursework, go through the succeeding section of this blog.
How to Write an Effective Coursework?
Take Your Time
The best way to start your coursework and ensure the content is top-notch is by keeping calm and simply taking your time. Start the draft as soon as possible. This way, you will get a lot of time to write your coursework. Take plenty of time writing it because in a hurry, you will make errors. Take a calm approach towards your coursework.
Divide & Rule
Keep in mind that completing the coursework is not possible in one sitting. The ideal approach for starting coursework is dividing it into parts and completing each one at a time. By doing so, you can give your document equal attention and ensure it is excellent. It will also help in avoiding mistakes.
Research Well
In every academic document, the content plays a significant role. To make the content effective and compelling, you need to do rigorous research from credible sources. Stick to your topic and do not get distracted from the main point. Always remember to write only the information that is required; avoid all the unnecessary details.
Manage Time
Before writing a coursework, you should make a timetable. If you want to finish the task within the given period, it is imperative to follow the timetable and stick to it. It will help you manage time, and you won't have to rush when the submission deadline approaches.
Evaluate the Draft
Once you have written the coursework, evaluate the draft properly to ensure there are no mistakes. The coursework is a lengthy document, so don't rush and invest a good amount of time evaluating every information included.
These are five steps that you need to consider for writing a perfect coursework. If you think that these steps are not easy to follow for high-quality coursework writing, you must seek help from Global Assignment Helpprofessionals. To know more about our writing services, go through the next section of the blog.
Get Rid of Academic Stress with Our Coursework Writing Service
You must be aware that writing coursework is not an easy task. From preparing an outline to generating ideas, it takes a lot of time to write the draft. Don't worry, we have got you covered. When you avail our coursework writing services, you get assurance of quality writing with the best editing and proofreading service.
Experienced Researchers- We have highly experienced researchers who help with homework and collect authentic information related to the coursework topic and provide it to the writers. We gather rare, unique, and significant data to make the coursework content look informative. Our coursework help refines the data gathered and keep only the most relevant and crucial ones.
Editing- Our expert editors analyze every single word that you have written in your coursework content to ensure zero errors. Along with this, our editors also check all the points that they have planned before editing the document just to ensure that everything makes sense.
Proofreading- When our professional writers complete the document, they pass it to the proofreaders. They goes through the content thoroughly and rectifyall the mistakes related to grammar, spellings, punctuation, et cetera.
As a reliable online coursework writing service provider, we aim to write the document on time so that you can submit it on the promised date that too at the most affordable prices.To avail our services, you need to visit our website and seek coursework writing services online and enjoy some astounding offers available on our website.
Lowest price
USD 7.13
Get A+ Within Your Budget!
24/7 Customer Support
100% Customer Satisfaction
No Privacy Infringement
Quick Services
Subject Experts
Innovative Documents
FREE Tools
To Make Your Work Original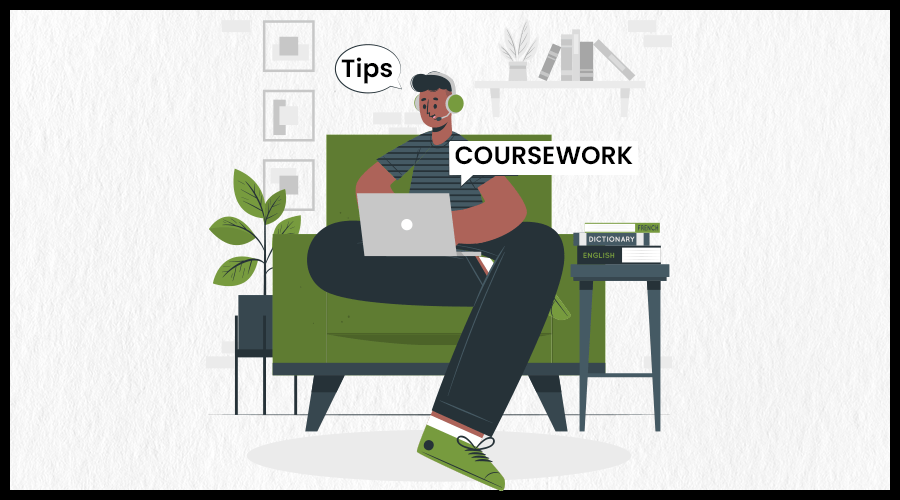 8 Ways for Writing Coursework in Flawless Manner
11-01-2023
297
17 minutes