Chemical Equation for Cellular Respiration: Breakdown by Professional Writers
The cellular respiration equation is one of the most crucial topics for the students of biochemistry. Specifically those who want to pursue their careers in botany or a particular branch of science. It is a hot topic among professors as almost every other student is assigned the task to understand what is cellular respiration and what equation makes it possible? While it is a basic concept that students are taught in the initial days of the course, there are so many of them who find it difficult to grasp it properly. it becomes quite typical for them to understand the complex nature of the concept as well as the equation that it belongs to.
If you are a student who is also assigned a similar task and are looking for a way to finish the task faster but do not know how to get started, or have no idea about the concept of chemical equation for cellular respiration, then don't worry as in this blog you are going to learn about finishing the assignment by clearing the concept without having to go through boring books or typical explanations. Our assignment help experts have specifically come up with this blog to assist you with the concept without complicating it. So without further ado, let us jump straight into it!
What is the Equation for Cellular Respiration? Is it an Important Concept?
The process of combining oxygen with molecules that help make food in plants while eliminating waste materials like carbon dioxide and water is called cellular respiration. It is a useful concept to learn as it also interferes with the core respiration and its types. Being a student of biochemistry, you need to be aware of photosynthesis and how plants carry out their basic everyday processes. Before you jump directly to cellular respiration, there are two types that you should be aware of, that is, aerobic and anaerobic cellular respiration.
Aerobic cellular respiration equation is mentioned as follows - 
 C6H12O6 + 6O2 yields 6CO2 + 6H2O + energy
Anaerobic cellular respiration equation is mentioned as follows - 
 C6H12O6 --> 2C3H6O3 + energy
The cellular respiration equation is the basis of many different phenomenons and hence it is considered to be a vital addition to the course. 
The chemical equation of cellular respiration is -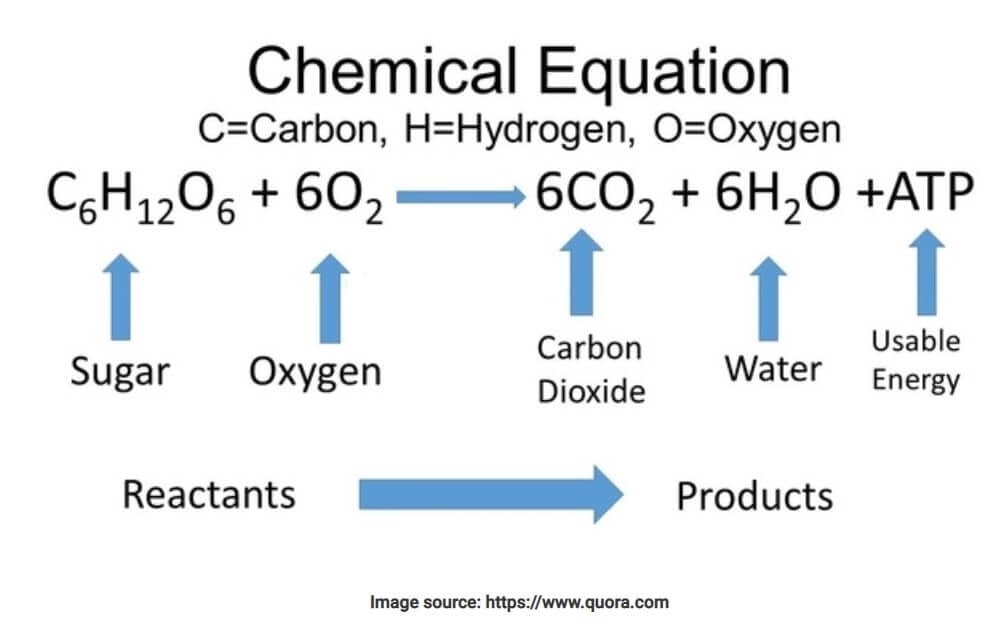 Many students have their doubts about whether they can skip a concept or not and since cellular respiration appears to be a difficult one to understand, they often believe that they should skip it as how does it matter right? There are so many concepts that they can study and pass the exams, then why get entangled with a typical problem of what is the equation of cellular respiration? While the thought is correct to an extent, dropping this concept can be a bad idea. You see, respiration is one of the most basic yet crucial operations that a living being performs and if you have in your mind to break into the field, then skipping this concept in the initial days can be of great trouble and hence you should finish the task on your own.
Now, why does the thought of skipping the concept appears in the first place? The direct connection of this skipping attitude is with the toughness and poor approach of the students. You see, students who are assigned with one such task require chemistry assignment help to finish such tasks. Well, what if you could do the task without that? A perfect approach can help you make a difference when it comes to finishing the chemical equation for cellular respiration. When you ask an expert to assist you with the task, it is their approach that helps them achieve the task perfectly. Want to know how the experts make it work? Find out in the next section.
How to Write Equation for Photosynthesis and Cellular Respiration?
Multiple steps go into writing a perfect equation for photosynthesis and cellular respiration equation assignment without missing out on the key pointers that help in getting the perfect grades in your assignment. Without further ado, let us take a look at some of the crucial steps that you have to follow to meet your professor's requirements for the assignment - 
Step 1 - Clear the Basics 
When you are writing an assignment, think like you are the professor and the one who is going to read your assignment is the student. Always start from the basics and then gradually drive to the final answer that you aim to explain. When it comes to the anaerobic cellular respiration equation, you must explain the type of respiration, aerobic and anaerobic with their equations so that your professor understands that you have done your research well. It adds credibility to your work and makes it easier for them to grade you well.
Step 2 - Make Clear Notations 
Working with equations and numbers often makes things appear complicated. It is because of the confusing nature of the numbers combined with the alphabet. You need not worry about the basics of writing such assignments as you have been doing it already. You simply have to make clear notations as in chemistry, the equations are also made with the alphabets which require clear representation. Always leave space between the explanation and the equation, this way you have a better chance of making things clear and crisp.
Step 3 - Always Write With References
A strong bibliography and references help you finish the task smoothly. It is a known fact that science is the study of trails that people have left on their way to perfect experiments. Without references, you can not prove anything as someone has already made it clear to you. When you mention the cellular respiration equation, make sure you refer to the experiments that have shown and proven the authenticity of the same. This way, you no longer have to worry about proving the authenticity of your work. 
That's it, other than these you must have the basic knowledge of how to write a cellular respiration equation and finish the assignment on time and you will be good to go.
Check Expert's Samples on Science
Looking for sample assignments on science? Global Assignment Help has got your back; you can check out numerous samples of our experts on multiple topics related to science here.
View Samples
Don't Know How Solve Cellular Respiration Equation? Let the Experts Manage!
Writing the best solutions is what the experts of Global Assignment Help are known for. While the steps mentioned above can help you make your assignment perfect to submit, you need to pay attention to all the details that your assignment requires which is honestly a tough task to finish. The great news for you is that we have our experts who can handle your cellular respiration equation problems without breaking a sweat. Feel free to reach out to our experts as they are excellent at providing quality science assignment help and can easily make your stress disappear. 
Knowing that homework help can be of assistance, students often take the longer route t better grades and start working on the assignment without having the basic knowledge. IF you want to take things into your hand, it is fine as it might help you in the future however, the least you must do is refer to informative blogs that we feature regularly. Not to mention, we have a help desk always ready to assist you so you can stay assured that we have got you covered when it comes to online assignment help. Hope the blog serves the purpose and helps you well. Good luck!
Lowest price
USD 7.13
Get A+ Within Your Budget!
24/7 Customer Support
100% Customer Satisfaction
No Privacy Infringement
Quick Services
Subject Experts
Innovative Documents
FREE Tools
To Make Your Work Original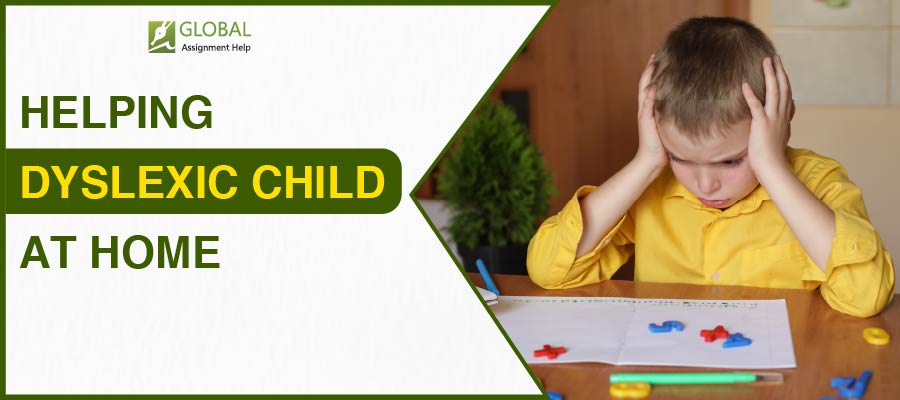 How to Help a Dyslexic Child in Writing at Home?
21-08-2023
503
16 minutes