End with a Bang! Tips to Write an Effective Conclusion for assignment
In colleges and universities, scholars are assigned a lot of tasks and one of them is assignment writing. To pen down something accurately is surely a difficult task because it requires a lot of creativity and good writing skills. Since, they lack it, therefore, they seek assignment help online. They do not understand the fact that the conclusion is the most important part of any assignment writing, therefore it is very necessary to write an effective conclusion.
The introductions and conclusions are a bit difficult part of assignment writing, but they are worth investing time in. Just as an introduction acts as a bridge to transform the readers' thinking towards your analysis, the same is with the conclusion part as it creates a bridge for the readers to transit back to their own ideas. With the help of conclusions, you can have a final say to all the issues that you've raised in the introductory part. It is the only last opportunity to make a final impression on the reader with a positive note.
10 Tips for Writing an Effective Conclusion:
1.Summarize Your Thoughts and Arguments
Our experts suggest you to summarize the thoughts and arguments by highlighting the main points. While writing a conclusion, you should have an aim to satisfy the reader by putting forward all the ideas and arguments to prove your point. Remember, each paragraph in the conclusion must be short and discussed to the point and ideally shouldn't have any new information in it.
2.Raise Questions
Some students write only informative assignments. But, our experts say, if you want to make the effective conclusion, then asking questions to stimulate critical thinking is a powerful technique. It is also considered as the best way to stick to the topic. So, always try to raise some arguments in the concluding part because raising questions helps to spark comments at the end of the conclusion.
3. Be Real
According to the experts of Global Assignment Help, a conclusion is the best chance for you to relate with your audience. While writing a conclusion you should always aim for two things; originality and accuracy. So, always put real thoughts at the end part, and remember your points must be equivalent to the previous ones as it gives the reader a reason why your document is original.
4. Make It Interesting to Read
No one likes to read boring content, even your professor will get bored while reading the half document if it doesn't have any interesting element. So, always try to make your assignment more interesting to read. You can do this by using examples, arguments or anecdotes in it.
5. Use Clear and Simple Language
Using a complicated language may confuse the readers, so always try to use simple and clear language. Avoid using too much technical jargon but in case you are using it, first do the research and understand in which context it can be used properly. Do not try to add such sentences that create a poor image and affect your marks.
6.Suggest Consequences
Before you are done with your assignment writing, always try to include its importance as a whole. But, always remember not to compose a too big paragraph, instead try to write briefly as it will save your time and your readers' time as well.
7.Make the Necessary Disclaimers
A disclaimer is the best way of clarifying the sentences that you are saying. Through this, you can make sure that the reader has understood what you are exactly trying to convey.
8.Give Warning at the End
Our experts suggest to always give warning at the end of the content if it is based on spreading awareness or giving the instruction of something.
9.Conclusion Should be Based on Your Topic
Always remember to end your conclusion depending on the subject matter. For example, if you are writing a literary assignment, then you can end it with referencing to a book. So, the ending must vary according to the topic.
10.Proofread It
Once you are done with your writing part, proofread the whole conclusion. Look for spelling mistakes, grammatical errors, incorrectly used words, and other errors. In addition, check what you have written make some sense and is accurately reflecting in your paper.
NOTE: If want to know about the major writing errors that students usually make while writing an assignment, then visit the URL given below:
https://www.globalassignmenthelp.com/blog/assignment-writing-errors
Final words!!!
The concluding part of your assignment is very crucial for your whole assignment writing. So, while writing an assignment make sure that the reader has learned something new and creative from your document.
So, this is all about how you can draft an effective conclusion in your assignment. The students who face problems in expressing their thoughts can surely be benefited by reading the above-mentioned tips.
Can't Conclude Your Assignment? Take Help from Our Experts
Even after going through the tips, if you still think you can't write an effective conclusion for your assignment, then feel free to take online assignment help from Global Assignment Help. We have qualified and skilled professionals in our team who can make each section of your assignment stand out. Increase your chances of getting an A+ grade in the assignment by taking our assistance now!
Lowest price
USD 7.13
Get A+ Within Your Budget!
24/7 Customer Support
100% Customer Satisfaction
No Privacy Infringement
Quick Services
Subject Experts
Innovative Documents
FREE Tools
To Make Your Work Original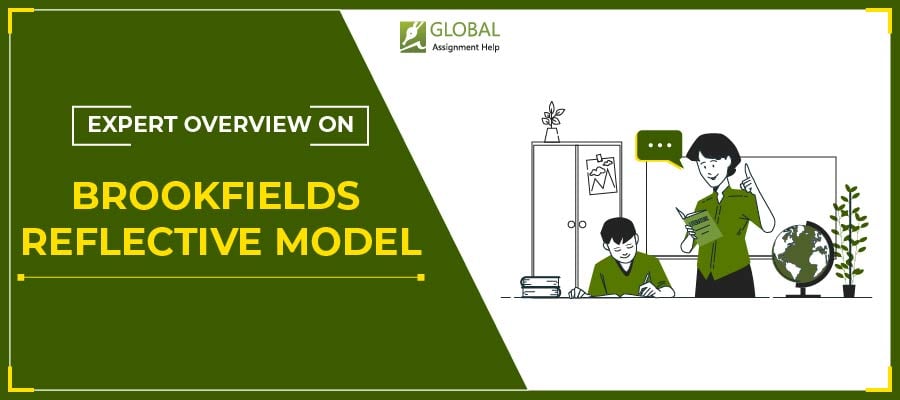 A Expert Guide to Brookfield Reflective Model and Its Four Lenses
27-09-2023
152
13 minutes