Tips to Write a Great Feature Story for Your Media Assignment
Being a media student, you would surely know how difficult it is to write a perfect feature story for media assignment. Well, the process is very time-taking task but, holds great importance in academic life. While you are busy with your other academic activities and do not have enough time to work on your assignment, here are perfect tips that will help you prepare a grade-worthy media assignment in no time.
Trust me these tips will serve as the perfect online media assignment help for you. So, give a read to this piece of writing...
Steps to Write a Perfect Feature Story
SEARCHING FOR A TOPIC
Before you start writing a feature story, it is important to know about what you are going to write. For that, it is very essential to do proper research. So, start doing in-depth research on the topic by using the following steps.
Find a Compelling Story
Choosing a boring story doesn't attract the reader and he gets tune out. So, try to choose a compelling story that is interesting and engaging enough to attract the reader easily.
Do In-Depth Research
Start doing extensive research on the story you chose. Knowing the background information will help you understand its causes & effects and then you can prepare your interview questions accurately. So, dig deeper to get a better insight into the story.
Choose an Appropriate Category to Write On
A feature story is never written only on one category, it can be written on different categories and in multiple ways. So, try to choose the one that is of your interest. For example:
Behind the Scenes - Give a better insight into unusual events or processes.
Human Nature - Focus more on a person or a group.
Instructional - Describe a journey of your learning.
Historical - Represent past and present situations.
Seasonal - Write about a certain time period.
Profile - Mention the lifestyle of someone else.
So, choose any one category of your choice and then proceed to the next step of feature story writing.
INTERVIEWING SUBJECTS
Once you are done with the selection of the topic and the theme to write on, then the next step is to schedule an interview to know more about the feature story.
Schedule the Interview
Scheduling a proper interview acts as a heart of the future story as it helps you get a better insight into the story. Try to make a proper plan so that you can conduct an interview within the set time-frame. So, whenever you create a schedule, keep it as per the convenience of the interviewee. Do not take an interview for more than 30-35 minutes.
Do Prior Planning
If you want the interview to be successful, then it is very important to do prior planning because you can't go and just take the interview without any planning. So, pre-plan your interviews and then set the time accordingly. Doing so will help you prepare a list of the interview questions.
The following are the things you should take care of while conducting an interview...
Things to Keep in Mind While Taking Interview
Try to take interviews as much as possible as it will help you get more information for your feature story.
Always ask open-ended questions so that you can get detailed information.
Confirm with the interviewee whether he is OK with the information being recorded or not.
Make a habit to note down important points so that you can use them later while writing your media assignment.
After the interview is conducted, if you still think you need to ask some more questions from the interviewee, then go for it.
At last, thank him for giving his precious time and kind help.
Listen Carefully
Only asking questions is not enough for a successful interview session. Try to be a good listener as well. Instead, it should be your primary object that is to listen to what the interviewee is trying to say rather than asking him endless questions. So, listen carefully.
WRITING THE STORY
Finally! Done with the successful research and interview...
What's next???
Now, its time to let your thoughts flow on paper and prepare an outstanding media assignment.
So, writing the story is the last yet the most important part of the media assignment writing process. So, write carefully.
Draw a Perfect Outline
It is always said that a great outline always starts with a great story, so prepare an outline for your assignment and make your feature story rock. A perfect outline consists of three factors:
Approach to your story
Researched facts and figures
Interviewed information
So, combine the three factors and frame a perfect outline of the story. Once you are done with the writing, then proofread it and prepare the final draft.
Hurrah!!!
Completed the assignment...
Wait! Before you submit it to your professor, check the following mistakes students usually do and get low grades. So, do not miss a single chance to lose your marks...
Writing Mistakes to Avoid
Never overuse the quotes from your interview.
Instead of telling about the event, use your writing power and show it to the reader.
Check whether everything is written accurately or not.
Avoid including your opinion in the story.
Add a hook in the story and expand it so that you can attract the reader easily.
Proofread and edit the document very carefully.
Final Thought...
So, this is all about the journey you have to go through to give life to your feature story. With these tips, you will surely end-up submitting a perfect media assignment and fetch A+ grades. Well, the tips that we have mentioned is just to help you prepare a perfect assignment but if due to some other reasons you are unable to work on your assignment, then seeking media assignment help is the best option.
Lowest price
INR 594.27
Get A+ Within Your Budget!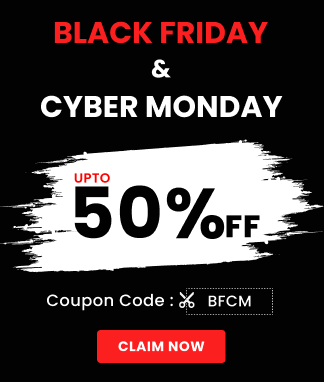 24/7 Customer Support
100% Customer Satisfaction
No Privacy Infringement
Quick Services
Subject Experts
Innovative Documents
FREE Tools
To Make Your Work Original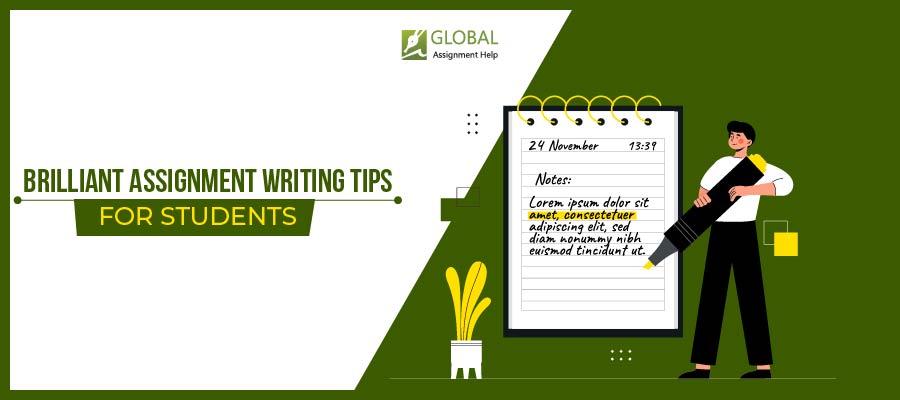 8 Assignment Writing Tips to Aim Great Scores
09-11-2023
303
18 minutes