Top 10 Hardest Degrees in the UK & What Makes Them Hard | A Student's Guide!
It is better to fail in originality than to succeed in imitation."-Herman Melville.
The quote implies that it is better you get failed if you have to pretend your success. A lot of students in the world dream of an excellent career to get succeed, but only few can take right decisions for their career. Some only dream, but some try hard to convert them into reality.
A student's life is adventurous and offers good memories. You want to enjoy it, and at the same time, you have to think about your career also. Some students move to UK in search of excellent education. But they have to face hardest degrees UK based courses.
You have to take tough decisions. Many students don't get all the educational facilities, so they don't get a high-quality education. Such international students come to UK in search of high-quality studies and excellent jobs. If you are planning to study in the UK, then you need to know that there are some courses are very tough.
Let's scroll down and know the list of hardest courses.
List of the Hardest Degrees in the UK [#TOP 10]
Architecture: This subject may be interesting for some students until they don't come to the UK to study it. This is because architecture requires hard sacrifice from you for little return. The prestige of the education system in the UK attracts many national and international students to pursue this course. Many lengthy or time-consuming assignments are given to the students in architecture courses.
Biological Sciences: Long hours of practical classes and tough assessments make this course difficult to pursue in the UK. The UK professors want students to perform extraordinarily in the exams. The quality of the biological science assignments needs to be very good.
Economics: If you want to get a degree in this subject in the UK, then you have to be skilled in mathematics. Statistical analysis is the most important part of this course. You have to understand and develop models and principles that can be applied in reality. Due to these reasons, this is one of the hardest degrees UK students opt for
Medicine: It is the most competitive course in the UK. A lot of students dream of getting admission to study this subject. If you have an excellent standard grade in this subject in your higher school, then you are welcome for in this course. You have to score at least a 7.0 band in the IELTS exam to get enrolled in the medical courses.
Biochemistry: While pursuing this course, you have to study chemical processes in the body of the animal, plant, human, and other living beings. To get graduated in this subject is quite difficult, because you have to spend long hours in the lab, and need to do intense research in UK university.
Astrophysics: If you are planning to pursue this course in the UK, then you should be ready to solve tough questions. And you must have an excellent undergraduate degree if you want to do a master's in this subject from the UK.
Law: The country is known for high-quality education in different subjects, and law is one of them. Many international students come to pursue this course. The entrance test is set so hard due to high competition, and that is why law grabs the title-hardest degrees UK
Chemical Engineering: If you want to pursue this course, then you must know that this is an undeniably difficult course to study in the UK. You will have to face several exams to complete the chemical engineering course.
Psychology: Students have to do extensive research, data study, conduct surveys, and write lengthy case studies if they want to pursue this course in the UK. Without thorough research, you can't produce an original paper. Many students need a plagiarism checker free so that they can check the originality of the paper.
Aerospace Engineering: The space sector contributes 13.7 billion per annum to the UK economy approximately. So, there is always a need for brilliant employees, and this increases the competition. To pursue this course, you need to be skilled in maths and physics. You have to deal with various projects while pursuing a course in aerospace engineering in the UK.
Students also like to read: The Only List of Specialised Cells You'll Ever Need!
These are some of the degrees that are hard to get for students in the UK. The assignments given in these courses are also very tough, and that is why many students seek homework help. You must be thinking about why these degrees are tough to get in the UK? Other countries also offer such degrees, but they are not that hard, why?
Let's know then what makes these degrees in UK hard in the below section
What Makes These Degree Hardest? [5 Things]
Long study hours
Tough assignments
Excellent prior subject knowledge is required.
High-demand for extraordinary academic performance
Competition with the international students
Excessive focus on students creativity
You may like to read: How to Study for an Exam? Tips & Strategies to Be Fully Prepared
Dream to pursue these courses in the UK can be completed if you take assessments seriously. Essays, assignments, and research papers are given by UK professors, but they are very tough to write. To complete the paper without any error, many students take essay writing help from professional writers.
You must be thinking, "if these degrees are this tough, then why every year thousands of international students come to the UK to acquire degrees from here? Your curiosity is genuine. Read further and get the answer below.
A+ Grades @Affordable Prices!
We deliver all academic papers from dissertations & assignments to thesis, & case studies. 5000+ satisfied students, you could be next! Place Your Order Now!
Order Now
Why Students Opt for These Degrees in the UK?
Academic reputation
Culturally diverse environment.
Highly skilled academic staff.
UK being the epitome of academic success.
Broad choice of courses.
Short duration of courses.
Internationally recognized universities.
Now, you may have understood why students seek these degrees from the UK. If you read the data regarding the influx of international students in the UK, then you will realize that every year a lot of students come here. After completing the course, many move to their home country, while some find jobs in the UK itself.
Also Check: 5-Step Process to Develop an Exceptional Dissertation
Let's have a look at some facts below!
A Glimpse at the UK Students Statistics
According to QS ranking, London was 5th best student-friendly city in the world in 2016.
485645 international students studied in the UK in 2019.
5-10% increment in the international students was seen in 2017-2018 in the UK.
China, India, and the USA are the top three countries in the list of top 10 countries from which students come to study in the UK.
Isn't it surprising that a lot of students come to the UK every year? Yes, it is! They come with a dream to get the best quality study and job. If you are planning to go to the UK, then you should be financially stable, clear about the course, and most importantly, ready for hard work. You will have to write several assignments and essays,and they all should be plagiarism-free. Many students look for paraphrasing tool online free so that they can write original content.
If you are worried about how to deal with difficult assessments, then you should search online and find the best writing help. This write-up also helps you by suggesting one of the best online assignment help providers.
Read about it below!
Students also like to read: A Complete Guide on Referencing Style Every Student Must Be Aware Of!
Who Can Help Me Deal with the Hardest Assignments of the UK Courses?
Global Assignment Help is one of the best and trustworthy websites in the UK. Many students who want to pursue the hardest degrees UK based courses take the help of our experienced writers so that they can submit impeccable papers. We have a team of 4500+ professional writers who understand what type of problems students face while writing.
If you are worried about the document quality, then you can visit our page and read the samples written there. If you want to know our services, then have a look below.
Free Plagiarism Report
Free Proofreading & Editing
Unlimited Revision
Customized Help
Exciting Offers & Discounts
The UK is the educational hub for international students. As you have read in the section that every year UK receives thousands of students, thus the tough competition is obvious. Now, you know what the hardest degrees UK courses are, so you can decide to opt or not. Read the list again and take a wise decision for your future.
Lowest price
USD 7.13
Get A+ Within Your Budget!
24/7 Customer Support
100% Customer Satisfaction
No Privacy Infringement
Quick Services
Subject Experts
Innovative Documents
FREE Tools
To Make Your Work Original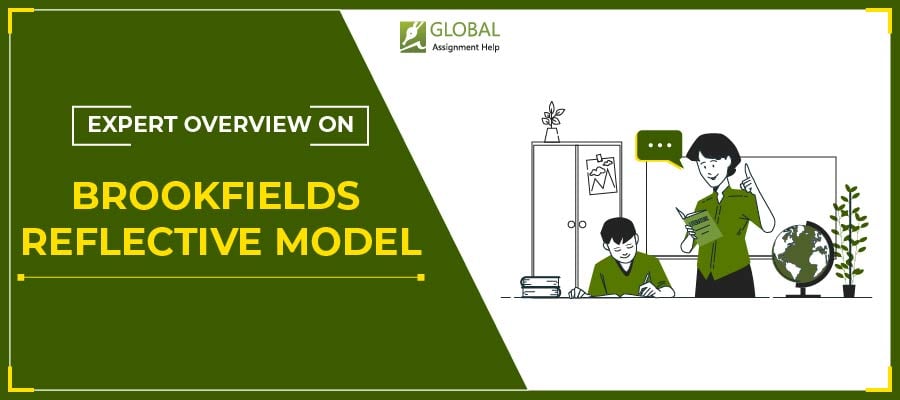 A Expert Guide to Brookfield Reflective Model and Its Four Lenses
27-09-2023
202
13 minutes