Understanding Rolfe Model of Reflection: Getting to the Bottom of the Matter
The human mind is more complex on the inside than it appears outside. Sure, the brain's structure is pretty compounded, but it is nothing compared to how it works. Many, like Kurt Lewin, Jean Piaget, etc., to articulate it accurately, tried to come up with reflective cycles. In the early 20th century, John Dewey explained the first model of reflection. Since then, there have been many attempts to explain the reflective process. In this blog, our focus will be on Rolfe's reflective model.
You will get to know what this model is, its many stages, its benefits, and some examples of its application in the field of nursing. So, here begins the learning.
What Is Rolfe's Model of Reflection?
The core thought behind the theory of reflective thinking is quite complex. There are different models, and all of them are similar and different at an elemental level. One of these models is Rolfe model of reflection. It was initially invented for the nursing, care, and education sectors. The model is focused on three key questions:
What?
So What?
Now, What?
Each of these questions represents the different stages of any given scenario. In addition, these three questions have more sub-questions. Take a look:
What?
It describes the situation that has presented itself in front of you.
What is the problem or the reason behind getting stuck?
What is my role in creating the situation at hand?
What was I trying to achieve?
What actions were being taken?
What were the responses of others?
What were the consequences for me?
What were the consequences for others?
What feelings were provoked?
What feelings were provoked inside me?
What feelings were provoked in other people?
What was optimistic about the entire experience?
What was pessimistic about the entire experience?
What could be improved in the experience?
 So What?
It describes your interaction with the situation and how it affected you.
So, what does this say about my relationships with others?
So, what was my thought process as I acted in the situation?
So, what did I base my course of action upon in this situation?
So, what other approaches could I have deployed to the situation?
So, what might I have done differently in the given situation?
So, what have I learned from this situation?
So, what new issues have been brought to the surface by this situation?
Now What?
It describes the plan of action that you will devise after analysing the situation and doing self-reflection.
Now, what do I need to do in order to make things better?
Now, what should I ask of others to aid me?
Now, what do I need to avoid in future?
Now, what have I learned from this experience?
Now, what have others learned from this?
Now, what issues need to be addressed for a new set of actions?
Now, what broader conversations need to be considered?
All these sets of questions together form an excellent tool for understanding the situation. Moreover, by applying them in a particular scenario, you are left with better ways to handle it in future. For example, if we apply these questions to a nursing case, the sub-question would look different when we use them for a personal life crisis.
In the next section of this blog, you will learn in detail about the benefits of Rolfe's reflective model. So continue reading.
Experts Are Here to Guide You
Are you struggling with application of reflective models in your nursing studies? Need some professional guidance? The qualified team of Global Assignment Help is here to sort that out for you.
Get Help Now!
Five Benefits of Rolfe's Reflective Model 
Apart from the evident benefit of self-reflection, Rolfe's reflective model is beneficial in learning. Students can apply them in their daily schedule to yield better results. Especially for nursing students, Rolfe model of reflection holds excellent value. They can use it to analyse their patient case studies or get in-depth information regarding the health and safety of
Benefits of Rolfe's Reflective Model
Evaluating and Managing Own Progress
Once imbibed, the reflective practice can help in evaluating one's own progress. In addition, they are a great way to track and improve personal skills.
A Great Self Motivator
Whenever you feel demotivated, the reflective process can work as a motivating mechanism. It is an excellent source of intrinsic motivation as the inspiration comes from within.
Keeps One Focused on Learning
With the assistance of Rolfe's reflective model, you can easily detect the shortcomings in your learning process. It is an effective method to find gaps in knowledge and identify the cause of what's blocking learning.
Prepares to Deal with Tough Situations
Rolfe's model of reflection helps in dealing with any unwanted situation. When you are not prepared for a scenario, applying this method is the best option.
It Encourages Innovation
This technique leaves room for interpretation and reading the situation differently. You can find new ways to get things done.
Ultimately Benefits All Involved
The process teaches how to handle situations in a better way which in turn benefits everyone involved. Be it students, teachers, or patients in the nursing sector.
Understanding Rolfe's Reflective Model [In Nursing Sector]
Self-reflection often takes a back seat when it comes to growth and career advancements. It is always about getting specific tasks done and achieving the set targets. But if you stop for a second and think hard, self-reflection can actually do wonders to your nursing career's growth.
If we take Rolfe's reflective model example nursing, there is vast potential and usage of reflective thinking. Every case requires students to think and analyse what happened, what should be done and what will be the consequences of the actions taken. Everything needs to be scrutinised before taking any minuscule decision.
Rolfe's reflective model can help solve the mystery behind what is causing the sickness in a patient. And also detect the cause for failure of a particular treatment on one patient and success on the other.
Pros and Cons of Rolfe's Reflective Model [Nursing Sector] 
Like the coin with two sides, everything in life has two facets too. Rolfe's framework for reflective practice is no different. It has its own benefits and drawbacks that make it distinctive from other reflective practices like Driscoll's reflective model or the ERA cycle. Here's a list of the pros and cons of Rolfe's reflective model. Go through them and decide for yourselves whether or not it is helpful for you.
Pros
The best part of Rolfe's reflective model is that it provides a readily available structure. Whatever the situation may be, you will have a process to follow in order to deal with it effectively.
This model works like magic for beginners. Irrespective of their little experience, students can use this model to deal with the situation at hand.
The most significant benefit of Rolfe's reflective model is that it provides a proper beginning and a conclusive ending to the problem. Once you start the cycle, you will definitely have a solution.
The three steps of this model provide you with an opportunity to assess the situation in a well-rounded manner.
Cons
This model is a bit restrictive as it is very particular about following the steps.
There are several instances where Rolfe's reflective model could not be applied. As not every situation gives you time to analyse first and later.
The process of reflection is a continuous process. It never stops, and that necessarily means that if you do stop, the benefits of the same will also end.
Rolfe's reflective cycle asks you to start from the beginning, and that might be redundant if you have prior experience in the field. It also involves a lot of reasoning to reach a conclusion. That makes it a time-consuming process.
Want to finish a document with a short deadline but are tired of writing?
Avail our expert assistance for speedy results.
Order Now!
Don't Know the Basics of Rolfe's Reflective Model? Experts Can Help You! 
Understanding a concept and being able to implement it into daily life are two different things. After reading this blog, you will be clear about what is Rolfe reflective cycle and how it works. But that doesn't mean that you are an expert in its application. This is where our experts can guide you. If you have any other questions about Rolfe's reflective model, feel free to contact our online assignment experts. They are experienced and can assist you with all your queries. Not just that, many more reasons make Global Assignment Help the best choice for academic assistance. Listed below are those benefits. Have a look:
24*7 Customer Support
Timely Delivery
Free Referencing Page
Free Unlimited Revisions
Quality Content
In-Depth Research
Free Plagarism Report
Money-Back Guarantee
Now you know where to go whenever you get stuck with your academic tasks! All you have to do is avail our nursing assignment help. And the experts will take care of the rest.
Lowest price
USD 7.13
Get A+ Within Your Budget!
24/7 Customer Support
100% Customer Satisfaction
No Privacy Infringement
Quick Services
Subject Experts
Innovative Documents
FREE Tools
To Make Your Work Original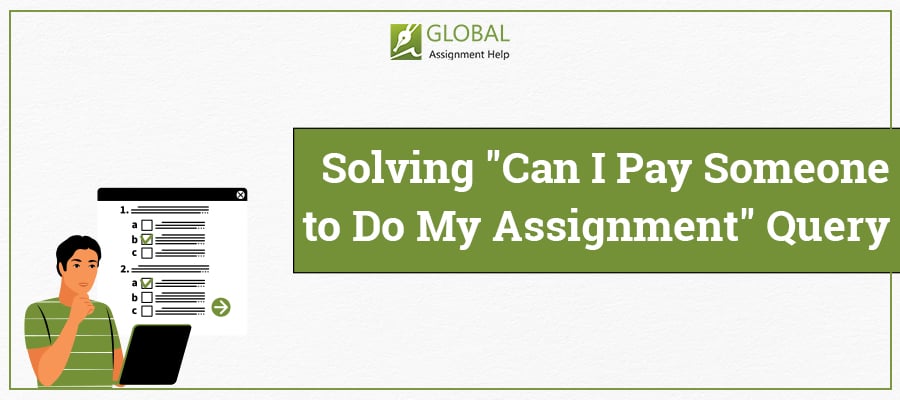 Are You Thinking to Pay Someone to Do My Assignment? Here's an Ultimate Guide!
22-04-2023
394
13 minutes
Is ChatGPT a Good Alternative for Students? Know Detailed Information On It!
10-04-2023
430
15 minutes